Word Card Answers Cheats Levels [501-750]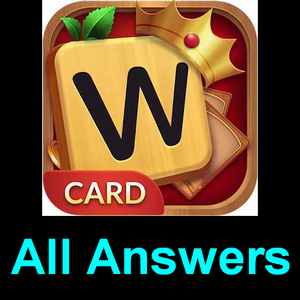 Word Card Answers Levels [501-750] and cheats to all levels are provided on this page, this game is developed by Word Puzzle Games Limited and it is available on Google play store.
Here you will find all the answers to Word Card on this page. Bookmark this page so that you can get help from this single page.
Note: Remember to visit easygameanswers.co, Or visit this page when you search the internet 'Word Card Answers' to support us.
Word Card app Answers Levels [501-750]:
Word Card Level 501 : BRAWLER REAL ABLE RARE BLEW BREW WARE BARREL BRAWL BALE BLARE REBAR BE WE RE ER AB AW ARE WAR LAW BAR WEB ERA EAR LAB RAW AWE BRA ALE LEA ERR WEAR BEAR REAR BARE WALE BARRE BALER RAWER AL LA EL AR BA AE BEL REB LAR AWL ALB ARB BRR EARL BEAL BAWL WEAL RALE BARER ABLER BLEAR WALER BRAWER WARBLE BAWLER WARBLER
Word Card Level 502 : PARDON ROAD DROP POND DARN APRON PROD RADON ADORN AND RAN NOR PAN PRO ROD PAD NOD RAP PAR NAP POD ADO RAD OAR RAND ROAN ON OR DO AN NO AD PA AR OP DON ODA ORA DOR OPA DAP APO DONA PARD NARD DORP DOPA PROA ORAD APOD ANDRO
Word Card Level 503 : MERELY EMERY MERE RELY REEL MERLE LEERY LEER LYRE EYE RYE ELM EEL EYRE REE MERL EYER EERY YLEM EELY ELMY LEE MEL REM LEY LYE MY ME EL EM RE ER
Word Card Level 504 : SIPPED SIP SPIED PIPED PIP SIDE PIPE DIE PIE SPED DIP PIPES DIES PIES DIPS PIED SIPED DESI IDES SIPE PIPS PEDS PEPS PSI PEP IDS EDS SEI PIS PES PED IS DE ED ID ES SI PE PI
Word Card Level 505 : SECRET STEER CREST ERECT RESET TERSE SECT REES TEES SEER TREES CERES ESTER REST TREE SEE SET SEC TEE RET SCREE TERES CEES STERE CETES CERT SERE CERE CEE RETE RECS ERST RETS CETE TECS ERECTS RESECT REC TERCES REE RES CERTS ERS CERTES TERCE TEC RE ER ES TE
Word Card Level 506 : RICHES CRIES HERS SHE RICH RISE RICE HIRE HIS HEIR IRES SIRE HEIRS HIRES ICES HER ICE SIR SEC IRE REIS REC CHIS RECS CIRE HIES SHIRE RICES CIRES SHIER CHI SIC RES RESH SHRI CIS ERS REI ICH SEI HIE HIC IS HE HI RE ER ES SI EH SH
Word Card Level 507 : HERALD HEAD REAL HARD HEAR READ DEAL HEARD HELD LEAD HALE ALDER ARE HER HAD RED LED ERA EAR LAD ALE LEA RAD ELD DEAR DARE DALE HEAL HERD HARE LARD HE AL DE LA ED EL AD AH RE HA ER EH AR AE DAL DAH LAR RAH LAH EDH EARL DAHL RHEA LEHR HERL HARL RALE HADE LADE DHAL LADER HALED HARED HALER
Word Card Level 508 : CRINGE NICE RICE RING REIGN GRIN REIN NICER ICE RIG GIN IRE IN EN RE ER GI GEN REC REG REI ENG RIN ERG NEG CIG CINE CIRE NIGER GENIC RENIG CERING
Word Card Level 509 : VOICED VICE CODE DIVE VOID VOICE ICED VIDEO DIE ICE DOC DOE COD VIE ODE DEV ECO DICE COVE COED VIED DO DE ED ID OI OE VOE DOVE DECO DEVI VIDE CEDI ODIC COVED VICED
Word Card Level 510 : HECTOR CORE HERO ECHO TORE ROTE OTHER TORCH CHORE OCHRE THE HER HOT TOE ROE ORE ROT COT TOR HOE ECO RET ORC ORT TECH COTE ETCH RETCH CHERT RECTO TO HE OR OH RE ER EH TE OE ROC REC COR THO RHO HET TEC ETH CERT THRO ECHT CERO TORC HOER OCHE OCHER THROE ROTCH TROCHE ROCHET TOCHER ROTCHE
Word Card Level 511 : BRANDY BAND YARD BARN BRAD DARN BRAND AND ANY DAY BAD RAN BAR BAY DRY RAY BAN BRA NAY DAB NAB RAD YAR RAND BRAN YARN DRAB BARD BRAY DRAY BY AN AD AB AR BA AY ARB RYA NARD RYND DARB RANDY BANDY BARNY
Word Card Level 512 : SLACK ASK LACK SACK SAC CASK LACKS AS AL LA KA SAL LAC SKA LACS CALK CALKS
Word Card Level 513 : WARDEN READ NEAR WEAR DREW DRAW DRAWN WARNED AND ARE NEW END WAR RED RAN ERA EAR RAW DEN AWE WED DEW WAD RAD DAW DEAN DEAR DAWN EARN WARD WADE DARE WARN RAND DARN ANEW WARE WREN WAND NERD AWED WANE WEAN REND WANED WANDER WE AN DE ED AD EN RE ER AW AR AE WAN WEN AWN WEND NARD DEWAR REDAN WADER DENAR WARED REWAN AWNED
Word Card Level 514 : ACTUAL CUT ACT CAT CULT ALT TAU LAC TALC CAUL TALA ALA TAC LAT AAL AT AL LA UT AA
Word Card Level 515 : FULLER FULL FELL RULE FUEL LURE FUR FLU ELF RUE FLUE FURL ELL REF LEU EL RE ER EF
Word Card Level 516 : CARVER CARVE CARE RACE RARE REAR CAVE CRAVE RACER ACRE RAVE ARE CAR ERA EAR ACE AVE ARC REV CARER AVER ERR REC CRAVER CAVER RAVER VAREC CARR RE ER AR AE
Word Card Level 517 : CARSICK RISK SICK RACK SACK SCAR CRACK RACKS CRACKS IS AS AIR CAR ASK SIR SKI ARC ARK SAC IRK CARS AIRS ARCS IRKS CIRCA CRICK AI SI AR KA KI ARS SIC AIS CIS RAS RIA RAI SKA ICK KIR RICK KRIS SARI CASK SAKI SARK RAIS RAKI ARKS SIKA RIAS ASCI CARK KIRS RICKS CIRCS RAKIS CARKS CRICKS
Word Card Level 518 : RICHER RICH RICE HIRE HER CRIER HEIR ICE IRE ERR REC CHIRRE RICER CHIRR HIRER CIRE CHI REI ICH HIE HIC HE HI RE ER EH
Word Card Level 519 : ARREST EAST RATE REST STARE TERRA RAREST REAR TEAR RATES TEARS TASER ASTER REARS RATS EATS ERAS TEAS SEAR ERR RATERS RARE EARS STAR SEAT ARTS ARE SET ART SAT EAT SEA ERA TEA EAR ATE RAT TAR TARE TARS RET RATER ARES ATES TASE ETAS ERST RETS RASE RASTER TERRAS STARER TARRES SATE RARES TARES RASER ERRS TARRE SERA ARS TSAR RES ETA SETA ERS RESAT RAS AS AT RE ER ES TE AR AE
Word Card Level 520 : GENDER GREEN GENRE REED NEED EDGE GENE DEER GREED NERD ENDER REND END RED DEN EDGER GEE REG REE DEE DERE DENE GREE ERNE GEN DREG GEED ERG NEG DE ED EN RE ER
Word Card Level 521 : GARLIC CIGAR RIG RAG GIRL AIR RAIL CAR ARC LIAR CRAG LAIR LAG AIL GRAIL RIA GLAIR ARGIL CARL RIAL LARI GLIA ARIL LAIC RAGI CLAG GAL LIRA LAC RAI GAR LAR CIG AL LA AI AR GI AG
Word Card Level 522 : HELMET THEME THEM MEET HEEL THE LET MET MELT HELM TEE HEM ELM EEL METE TEEL METH LETHE TEEM HEME LEET LEE MEL TEL ETH MEH HE ME EL EM TE EH
Word Card Level 523 : RISEN RINSE SIREN RISE RESIN REIN REINS SIRE SINE SIR SIN IRE IRES REIS SERIN INS SEN RES ERS REI SEI ENS RIN IN IS EN RE ER ES SI
Word Card Level 524 : ENDURE END UNDER RUDE RUN REED NEED DEER DUNE NERD RUE ENDER URN REND RED DUE DEN RUNE NUDE RUED REE ENDUE UNDEE NUDER ENURED DERE DURE DENE ERNE NURD DEE DURN UNDE DUN ENURE URD DE ED EN RE ER NU
Word Card Level 525 : TRAUMA AURA ART ARM RAT RAM MART TRAM MAT TAR RUM MAR RUT TAM TAU MARA ARUM MURA MAAR AMA TUM AT AM MA UM UT AR MU AA
Word Card Level 526 : NOBODY BODY BOND BOY NOD BONY BOON BOO BOODY DOOB NOOB DON YON NOB YOD YOB ON BY DO NO BO YO OY
Word Card Level 527 : PLANK PAN LAP PAL PLAN NAP ALP LANK AN AL LA PA KA PAK KNAP
Word Card Level 528 : WIZARD DRAW WARD WAR AIR AID RAW RAID ARID RID WAD RAD DAW RIA IZARD WADI IZAR WIZ RAI ADZ AI AD ID AW AR
Word Card Level 529 : MEADOW MODE DOME MADE WADE MOWED OWED DAME WOE MEAD DEMO AWED MEOW ODE MOD MAD OWE DAM DOE AWE ADO WED DEW WAD DOM MOW DAW WOAD ODEA MED ODA MAW EMO MOA MEW MAWED WE DO ME AM DE ED AD EM MA AW OW OM AE OE
Word Card Level 530 : BUNKER BURN RUN RUB BUNK KERN NUKE RUNE BUN RUE URN NUB RUBE BURKE BREN BERK KERB KUNE KNUR BEN KEN REB NEB UKE BUR BE EN RE ER NU
Word Card Level 531 : SLOPPY PLOY POP SPY SOY SLY POLY PLOP POLYPS POPS SLOP POLS PLY LOPS SOP LOP PLOPS POLYP PLOYS SOPPY POLYS POPSY LOPPY POSY SOL OPS POL SO YO OS OP OY
Word Card Level 532 : REGAIN GEAR NEAR RAIN RANGE ANGER EARN RING GAIN GRAIN AGER REIGN IRE RAG NAG ARE AIR AGE RAN ERA RAGE RANG GRIN REIN GIN EAR RIG REGINA REG RIA EARING REAGIN NIGER GARNI REGNA RENIG IRAN AGIN RANI GRAN GNAR GEAN AREG RAGI GEN REI GAINER AIN ANI RAI GAN GAR RIN ERG NEG IN AN AI EN RE ER AR GI AG AE
Word Card Level 533 : LAUREL REAL RULE LURE ALLURE ARE ALL ERA EAR ALE RUE LEA EARL ELL UREAL UREA RALE EAU LAR LEU AL LA EL RE ER AR AE
Word Card Level 534 : PACKET TAKE KEPT TAPE PACK PACE PEAK CAKE CAPE PACT TACK ACT EAT TEA CAT PAT CAP ATE PET TAP ACE APT PEA PAC APE PECK PEAT TEAK AT PA PE TE KA AE KAT ETA PAK TAC KEA TEC PEC CEP KEP PATE CATE KETA TEPA TACE EPACT
Word Card Level 535 : ANYWAY AWAY WAY ANY YAWN NAY AWNY WANY WAN ANA YAY YAW WYN AWN AN AW AY AA
Word Card Level 536 : LAUGH HUG LAG LUG HAUL HULA AL LA AH HA UH AG GAL UGH HAG LAH AUGH
Word Card Level 537 : POLICY CLIP COPY OILY COIL PLOY POLY LOCI OIL COP LIP ICY COY PLY LOP CLOY CLOP LIPO PILY COLY PYIC POL COL PIC POI YO PI OP OI OY
Word Card Level 538 : CURSE SURE USER USE SUE CURE RUSE CURES CUES SEC CUE RUE ECRU RUES SUER REC SUCRE CRUSE ECRUS CURS CRUS RECS ECUS RES ERS ECU CUR CRU US RE ER ES
Word Card Level 539 : BOUNCE OUNCE ONCE BONE CONE ONE CON CUE CUBE BUN CUB COB ECO NUB BUNCO BONCE EBON UNCO BEN NEB ECU NOB EON OBE ON BE NO EN BO NU OE
Word Card Level 540 : INVOKE OVEN INK ONE VEIN VINE KIN ION VIE OVINE ENVOI EIKON KOINE VINO KENO KINO OINK IKON KINE NEVI KEN ENOKI KOI EON OKE VOE IN ON NO EN KI OI OE
Word Card Level 541 : MAJOR ARM JAR JAM RAM MAR ROAM OAR OR AM MA AR OM ROM RAJ ORA MOA MORA JORAM
Word Card Level 542 : DIVERT RIDE TIED DIET DIRT TIDE TRIED DRIVE TIRED DIVER RIVET RED DIE TIE RID VET REV VIE IRE DEV RET DIT TIRE DIVE DIRE TIER RITE EDIT VIED RIVE IRED RIVED IT DE ED RE ID ER TE TI TED REI DEVI VERT VIDE
Word Card Level 543 : CARED CEDAR CARE READ RACED CADRE ERA EAR RACE CARD DEAR DARE ACRE ARCED ACE ACED ARC ARE CAR RED RAD CADE CRED DACE CAD REC ACRED DE ED AD RE ER AR AE
Word Card Level 544 : PENCIL CLIP LINE NICE LIE PILE PINE EPIC LICE LIEN PIE LIP PEN PIN NIP LEI ICE CLINE CINE CEIL PICE PLIE LIPE PEIN NIL PIC PEC CEP CEL IN EL EN PE PI
Word Card Level 545 : PUBLIC CUP CLUB CLIP BLIP PUBIC LIP PUB CUB LIB UP PI BI PIC PUL PULI PICUL
Word Card Level 546 : RIGID RID DIG RIG GRID GIRD ID GI GID IRID
Word Card Level 547 : LUMBER RUB BLUE RULE LURE BLUR MULE RUBLE RUMBLE RUM BUM RUE ELM BURL BERM BLUER UMBER EMU RUBE EL EM RE ER UM MU MEL BEL REM REB BE BUR LEU LUBE MERL ME LEMUR RUBEL UMBEL BRUME
Word Card Level 548 : STENCH THE SHE SET THEN SENT TECH NEST CENT SECT CHEST SCENT TEN NET SEC HEN TENS NETS HENS ETCH CENTS TECHS HE EN ES EH TE SH SEN NTH TEC ENS ETH HEST ECHT HENT ETHS TECS TENCH THENS SHENT HENTS
Word Card Level 549 : CARGO AGO CAR ARC RAG COG OAR ORC ORCA CRAG OR GO AR AG ROC COR ORA GAR GOA OCA GOR ARCO ACRO OCRA
Word Card Level 550 : BEWARE WERE WEAR BEAR BEER BARE ARE WAR BAR WEB ERA EAR RAW BEE AWE BRA BREW WARE WEBER WE BE RE ER AB AW AR BA AE WEE REB EWE REE ARB EEW EWER WEER
Word Card Level 551 : STABLE LAST BEST ABLE LATE EAST LEAST TABLE BLAST STEAL BEAST BELTS STALE TABLES AS AT BE AB LET SET SAT EAT SEA TEA BET LAB ATE BAT TAB ALE LEA ALT BASE BEAT SEAT SALT SALE BELT TALE LETS SEAL LABS EATS BATS BETA BETS LEST SLAB STAB TABS BALE TEAS TEAL ALES ABET LEAS BATE TALES BEATS SLATE BATES TESLA BALES SABLE BLASE BASTE BLEAT BETAS ABETS TEALS AL LA EL ES TE BA AE TEL ABS SAL ETA BEL ELS LAT ALB BES BEAL SLAT SATE SABE BAST TELS LATS SETA BLAT TELA ATES TASE ETAS ALTS LASE BLET BELS TAEL ALBS BEALS ABLES STELA BLEST TAELS BLATS TABES BLETS BLATE SETAL BLEATS ABLEST
Word Card Level 552 : FEWEST FEET WEST STEW SWEET FEST TEES SEE FEW SET WET FEE TEE SEW FEES FETE WEFT EWES WETS WE ES TE EF WEE EWE TES FES EFT FET TEW EFS EEW TWEE WEES TEWS FETS EFTS FETES WEFTS WEEST
Word Card Level 553 : RODENT DONE NOTE TEND TONE DRONE TREND NOTED TENOR TONED TONER NOT ONE END RED TEN NOR NET ROD NOD TOE DOT DEN TON DOE ROE ORE ROT TOR ODE TOD RET EON ORT RENT TORN RODE TORE DENT NODE ROTE NERD REDO TROD TERN DOER REND DOTE TO ON OR DO NO DE ED EN RE ER TE OD OE DON TED DOR RENO DORE TOED RONDE REDON NOTER DOTER TRODE
Word Card Level 554 : HEROIC RICH CORE RICE HERO HIRE CHOIR CHORE OCHRE HER ICE ROE ORE IRE HOE ECO ORC ECHO HEIR HE OR OH HI RE ER EH OI OE CHI ROC REC COR REI RHO ICH HIE HIC COIR CERO CIRE HOER OCHE OCHER ICHOR CHIRO COHEIR
Word Card Level 555 : WICKER RICE CREW WIRE WRECK WEIR WICK RECK ICE IRE IRK WE RE ER KI REC REI ICK KIR RICK KEIR KIER CIRE ICKER WRICK
Word Card Level 556 : RINSED SIDE SEND RISE RIDE RISEN DINER RINSE SIREN DRIES RESIN SNIDER END RED DIE SIR RID SIN DEN DIN IRE ENDS DIES DIRE REDS REIN DINE RIND NERD SIRE SINE DENS REND IRES IRED RIDES REINS NERDS SNIDE DINES DINERS IN IS DE ED EN RE ID ER ES SI EDS INS SEN RES IDS ERS REI SEI ENS RIN REIS DESI IDES RIDS DENI DINS NIDE RINDS SIRED SERIN RENDS RESID NIDES
Word Card Level 557 : STURDY DUST DUTY RUST STUDY STUD DUSTY RUSTY TRY DRY RUT STY RUTS YURT US UT RYU URD SURD DRYS RYUS URDS YURTS
Word Card Level 558 : TENURE TURN TRUE TREE RENT TUNE ENTER TEEN RUNE TUNER RUN TEN NET TEE NUT RUE RUT URN RET TUN RUNT TERN TREEN EN RE ER TE UT NU ERE NEE REE TUE RETE ERNE RENTE ENURE TERNE NEUTER TUREEN RETUNE
Word Card Level 559 : ALOUD OLD LOUD LOAD DUO LAD ADO DUAL LAUD LUDO DO AL LA AD DAL ODA DOL UDO OUD DOULA
Word Card Level 560 : ORALLY ROLL ORAL ALLY ROYAL RALLY LOYAL ALLOY ALL LAY RAY OAR YAR OR AL LA YO AR AY OY ORA LOR LAR RYA LORY OLLA ARYL LORAL
Word Card Level 561 : FANCY CAN ANY FAN CYAN FAY NAY CAY AN FA AY
Word Card Level 562 : CAMPER CAME CARE RACE CAMP PACE CAPE CREAM ARE CAR PER ARM ERA MAP EAR CAP RAP PAR ACE ARC PAM REP RAM CAM PEA PAC MAR APE AMP CRAP RAMP ACRE PEAR MARE REAP CARP MACE CRAM PARE ACME REAM RECAP CRAMP CAPER PACER REMAP ME AM EM RE MA PA ER PE AR AE MAC REC REM APR PEC CEP MARC PERM MERC PERC PRAM APER CRAPE MACER
Word Card Level 563 : CHORUS SUCH HOUR RUSH OURS CRUSH OUR ORC SOUR OUCH ORCS HOURS SCOUR OR SO US OH UH OS SH ROC COS COR RHO SHO CUR SOU CRU OHS SOH ROCS CURS CRUS RHUS COSH CORS RHOS HOCUS
Word Card Level 564 : FAMINE MEAN NAME FINE MAIN MINE FAME MANE MAN MEN FAN AIM FIN FAIN ANIME IN AN IF ME AM AI EN EM MA MI FA AE EF AIN ANI FEN FIE NIM AMEN MINA MIEN NAIF FANE NEIF AMINE MINAE
Word Card Level 565 : MARKET MAKE TAKE TEAM RATE MARK TERM MAKER TAKER TAMER ARE ART MET EAT ARM ERA TEA EAR ATE RAT RAM MAT TAR ARK MAR RET MEAT TEAR MATE TREK MARE TAME RAKE MART TRAM TEAK META REAM KART TARE AT ME AM EM RE MA ER TE AR KA AE KAT ETA REM TAM KEA KETA KAME MATER RAMET ARMET
Word Card Level 566 : VERBAL REAL ABLE BEAR BARE VERB BRAVE ARE BAR ERA EAR LAB AVE BRA ALE REV LEA VEAL RAVE BALE VALE VELA LAVE AVER BLARE RAVEL LAVER VELAR BALER BE AL LA EL RE ER AB AR BA AE BEL LEV REB LAR ALB ARB EARL BEAL LEVA RALE ABLER BLEAR
Word Card Level 567 : PRESET STEEP STEER RESET STEP TREE REST SPREE TERSE ESTER STREP SEE SET PER PET TEE REP RET PEER PETS REPS PEST REES SEEP TEES SEER TREES PEERS TERES RE ER ES PE TE RES SEP ERE ERS PST REE TES PES TRES SEPT PERT SERE RETE ERST RETS PETER PERSE PREST PRESE STERE PETERS PESTER
Word Card Level 568 : HOCKEY ECHO COKE HECK CHOKE HE EH YO KEY HEY COY HOE ECO YOKE OH OY OE HOY YEH OKE KYE HOCK HOKE YECH YOCK OCHE COKY HOKEY CHOKY CHOKEY
Word Card Level 569 : FORGET GORE FORT TORE FROG FORGE FOR GET GOT FOG TOE EGO ROE ORE ROT FOE TOR RET ORT FORE ROTE FRET OGRE ERGO FORTE OF TO OR GO RE ER TE EF OE REF FRO ORG REG FER OFT EFT GOR FET ERG TOG TEG GOER REFT GROT TROG FROE FROT TREF OFTER GOFER ERGOT FETOR
Word Card Level 570 : SCENT SET TEN SENT NEST NET SEC TENS CENT NETS SECT CENTS EN ES TE SEN TEC ENS TECS
Word Card Level 571 : RECOIL ROLE CORE RICE COLE COIL RELIC OIL ICE LIE ROE ORE IRE ECO LEI ORC LORE LICE LOCI ROIL RILE OILER OR EL RE ER LI OI OE OLE ROC REC COL COR REI LOR CEL LIRE LIER RIEL CEIL COIR CERO CIRE ORLE OLEIC ORIEL REOIL LOCIE CEORL COILER
Word Card Level 572 : OPERA ROPE PEAR REAP ARE PER ERA EAR PRO RAP PAR REP ROE ORE PEA APE OAR PORE PARE AERO OR RE PA ER PE AR OP AE OE ORA OPA APO REPO PROA APER PAREO
Word Card Level 573 : INSURE SURE RISE USER RUIN NURSE RISEN URINE RINSE SIREN USE RUN SUN SIR SUE SIN RUE URN IRE RUNS REIN RUSE SIRE SINE URNS RUNE RUES IRES SUER RUINS REINS RESIN RUNES IN IS US EN RE ER ES SI NU INS SEN RES ERS REI UNI SEI ENS RIN REIS UNIS SERIN INURE SIEUR URSINE URINES INURES RUSINE
Word Card Level 574 : CHOSEN ONCE NOSE SHOE HOSE CHOSE ECHO SHONE SHE ONE SON SEC CON HEN HOE ECO EON ONES CONE CONS HENS HONE EONS CONES SCONE HONES HE ON SO NO OH EN ES EH OS SH OE SEN COS NOS HON SHO NOH ENS ONS OSE OHS SOH OES SHEN NOSH HONS CHON SONE NOES ECOS COSH OCHE ECHOS HOSEN CHONS
Word Card Level 575 : RETINA NEAR RATE RAIN EARN RENT TRAIN INERT RETAIN TEAR TIRE TIER INTER IRATE ARE AIR ART RAN TEN EAT ERA TEA NET EAR TIE ATE RAT TIN TAN TAR ANT IRE RET NIT NEAT RITE REIN ANTE ANTI RANT TERN TINE NITE TARE IN IT AT AN AI EN RE ER TE AR TI AE ETA REI RIA AIN ANI RAI AIT RIN IRAN TIAN ETNA TARN TAIN RANI TEIN TENIA TRINE TINEA RIANT ANTRE NITRE NITER TERAI ENTIA RETIA RATINE
Word Card Level 576 : BOTTOM BOOM BOOT TOMB MOTTO TOO MOB BOO BOT MOO MOOT TOOT TO BO OM TOT MOT OTTO MOTT BOTT
Word Card Level 577 : TALKER TAKE TALK REAL LATE LATER ALERT ALTER TAKER ARE LET ART EAT ERA TEA EAR ATE RAT ELK TAR ARK ALE LEA ALT RET RATE LAKE TALE TEAR TREK LEAK KALE RAKE LARK TEAL TEAK KART TARE AT AL LA EL RE ER TE AR KA AE TEL KAT ETA LAT KEA LAR LEK LAK EARL KETA TELA RALE KELT TAEL LAKER LATKE ARTEL TALER RATEL
Word Card Level 578 : DIALOG GOAL GOLD LAID GLAD LOAD DIAL IDOL OLD AGO GOD OIL DOG AID LOG DIG LID LAG LAD ADO AIL GOAD DO GO AL LA AI AD ID LI GI AG OI OD GAL DAL ODA GAD DAG GOA DOL GID LIDO GAOL GILD GLIA GADI DIOL AGIO LOID LOGIA ALGID ALGOID
Word Card Level 579 : CURSED USED SURE USER CURE SUED RUDE CRUDE CURSE CURED USE RED DUE SUE SEC CUE RUE CUD CUES REDS DUES SCUD RUSE CURD CRUD CUED ECRU RUED RUES SUER CURES US DE ED RE ER ES EDS RES REC ERS ECU CUR CRU URD CRED DUCE DURE CURS CRUS SURD CUDS RECS ECUS CURDS SUCRE CRUSE DRUSE CREDS DUCES DURES ECRUS CRUDS CRUDES
Word Card Level 580 : LOOSEN SOON LOSE NOSE LOOSE ONE SON ONES SOLE SOLO LENS LONE LOON EONS SLOE NOOSE ON SO NO EL EN ES OS OE SOL OLE SEN NOS ELS LOO EON ENS OES LENO NOEL LOOS NOLO SONE NOES OLEO ENOL LOONS SOLON NOELS LENOS OLEOS ENOLS NOLOS SNOOL
Word Card Level 581 : CLONED ONCE DONE COLD CODE CLONE COLE DOLCE OLDEN ONE OLD END LED NOD CON DOC DEN DOE COD ODE ECO EON ELD DOLE LONE LEND CONE NODE COED LODE CLOD ON DO NO DE ED EL EN OD OE DON OLE COL DOL CEL LENO NOEL DECO OLDE ENOL CLON LODEN CONED CODEN COLED
Word Card Level 582 : KILLED LIKE KILL LIKED LED DIE KID LIE ILL LID ELK LEI ILK ELD LIED IDLE DELI DILL DE ED EL ID KI ELL LEK DELL DIEL
Word Card Level 583 : TRIAGE RATE GATE GEAR RAGE GREAT TIGER GRATE IRATE ARE GET AIR AGE ART EAT ERA TEA EAR TIE ATE TAG RAT RIG TAR RAG IRE RET TEAR TIRE TIER RITE GAIT GRIT TARE GIRT AGER IT AT AI RE ER TE AR GI AG TI AE ETA GIT REG REI RIA RAI GAR AIT GAT ERG TEG TRIG GETA GRAT GITE AREG RAGI TARGE TERAI GATER RETAG TERGA RETIA TRAGI GAITER AIGRET
Word Card Level 584 : COMBAT BOAT COAT TOMB COMA ACT CAT BAT CAB MOB MAT TAB CAM COT BOT COB OAT TAO COMB ATOM TACO MOAT CAMO TO AT AM MA BO AB BA OM MAC BAM TAM OBA BOA TAC MOT MOA OCA AMBO BOTA TOMBAC
Word Card Level 585 : SWARM WAS WAR SAW WARM SWAM ARM RAW RAM MAR ARMS WARS MARS RAMS WARMS AS AM MA AW AR ARS MAS MAW RAS MAWS RAWS
Word Card Level 586 : TENSION INTO SITE SENT NOTE NONE NINE NOSE STONE NOISE TENNIS TO IN IT IS ON SO NO OS TI NOT ONE ITS SET SON TEN SIT NET TIE SIN INN TOE TIN TON ION ONES TONE TIES TONS TENS NEST TOES NETS NEON IONS INNS EONS TINS NOTES TONES ONSET STEIN INSET SONNET EN ES SI TE OI OE INS SEN NOS NIT SEI SOT EON ENS OES SINE SNOT TINE NITE NITS SNIT SONE NOES SETON TINES NINES TENON EOSIN NONES STENO TONNE NEONS SENTI NONET NITES TENNO NITON TONNES TENONS INTONE SINNET NITONS SENNIT TENNOS NONETS INTONES
Word Card Level 587 : DENIES NEED SIDE SEEN SEND DENSE SEE END DIE SIN DEN DIN ENDS SEED DIES DINE SINE DENS NEEDS SNIDE DINES IN IS DE ED EN ID ES SI EDS DEE INS SEN IDS SEI ENS DESI DEES IDES DENE EIDE DENI SENE DINS NIDE ESNE SEINE DIENE DENES NIDES SEINED DIENES
Word Card Level 588 : SPARSE PASS EARS PEAR PARE RASP PRESS SPARE ARE PER SEA ERA EAR RAP PAR SPA REP PEA APE SAP ASP PEAS SEAS REPS REAP APES ERAS SPAS SPAR RAPS SEAR PARS SAPS ASPS SEARS SPEAR PEARS PARSE PASSE SPEARS PASSER SPARES AS RE PA ER ES PE AR AE ASS ARS PAS RES ERS RAS ESS PES SERA ARES APSE SEPS PASE RASE APER REAPS APRES SPARS PARES RASPS ASPER APSES PRESA PASES APERS RASES PRASE PARSES REPASS PRASES ASPERS
Word Card Level 589 : CEMENT MEN MET TEN NET MEET TEEN TEE CENT METE ME EN EM TE CEE TEC TEEM NEEM CETE
Word Card Level 590 : MINOR IRON NORM MORN NOR RIM ION IN ON OR NO MI OM OI MON MIR ROM NOM RIN NIM NOIR NORI INRO
Word Card Level 591 : ANSWER NEWS NEAR WEAR EARS EARN SWEAR ARE NEW WAR SAW RAN SEA ERA EAR RAW AWE SEW WARS WARN SWAN SANE ANEW WARE WREN SEWN ERAS WANE SEAR WEAN WEARS WAS WARNS EARNS WARES NEARS SNARE AS WE AN EN RE ER ES AW AR AE SAN WAN ARS SEN RES WEN ERS RAS ENS AWN SERA ARES SAWN AWES WENS AWNS RASE RAWS WANES SANER WRENS NARES WEANS SWARE RESAW SAWER REWAN SEWAN RESAWN
Word Card Level 592 : WOODEN DOWN DONE WOOD NODE OWNED WOOED ENDOW ONE NEW NOW OWN END WON NOD OWE DEN DOE WOO WED DEW WOE ODE EON OWED ON WE DO NO WO DE ED EN OW OD OE OO DON WEN ONO WEND ENOW ODEON
Word Card Level 593 : LATTER REAL LATE RATE TALE LATER ALERT TREAT ALTER RATTLE ARE LET ART EAT ERA TEA EAR ATE RAT TAR ALE LEA ALT RET TEAR TART TEAL TARE TEAT LATTE AT AL LA EL RE ER TE AR AE TEL ETA ATT LAT TAT LAR EARL TATE TELA RALE TAEL TRET TATER TETRA ARTEL TALER RATEL
Word Card Level 594 : EROTIC CORE RICE TIRE TORE TRIO RIOT TIER RITE COT ROTE COTE CITE ICE TIE TOE ROE ORE ROT TOR TRICE IRE ECO TIC CITER RET ORC ORT ETIC OTIC RECTO TORC REC RECTI TORIC CIRE TORI CERT TIRO CRIT ROTI ROC COIR COR REI TEC CERO RECIT TO IT OR RE ER TE TI OI OE
Word Card Level 595 : PRIME RIPE PER PIE PIER PRIM RIME MIRE RIM REP RIP IRE IMP MIR EMIR PERM PERI REM REI ME EM RE ER MI PE PI
Word Card Level 596 : BABIES SEA BASE BIAS BABE EBB ABBE EBBS BABES IS AS BE AI ES SI AB BA BI AE ABS AIS BIS BIB SEI SIB BES BIBS SABE BISE ISBA ABBES
Word Card Level 597 : ENRICH RICH RICE HIRE NICE NICHE NICER HEN IRE HER INCH CHIN HEIR REIN ICE CHINE REC RICHEN CINE HERN CIRE CHI INCHER REI ICH HIE HIC RIN HIN IN HE HI EN RE ER EH
Word Card Level 598 : ARCHES SEARCH REACH SHARE CRASH CHASE CHASER ERA EAR ACRES RACES HEARS CARES SCARE SHEAR ACHES HARES SEC ASH ACE ARC SAC EACH CASE CARE HEAR RACE CARS CASH EARS HERS ARCH SCAR ACRE RASH ACHE SHEA HARE ERAS ARCS SHE CHAR ACES SEAR ARE HER HAS CAR SEA ARES REC CHARES CHARS RHEAS SERAC CHARE ESCAR RECS RASE RHEA SERA ARS RES RESH ESCHAR ERS RAS SHA RAH AHS HE AS AH RE HA ER ES EH AR SH AE
Word Card Level 599 : INDEX END DIE DINE DEN DIN NIX DEX NIXED DENI NIDE NIXE IN DE ED EN ID EX XI
Word Card Level 600 : INPUT PUT UNIT PUNT PINT TIP PIT PIN TIN NUT PUN NIP TUN IN IT UP PI UT TI NU NIT TUI TUP PTUI
Word Card Level 601 : EAGLE AGE LEG GALE GEL LAG ALE LEA EEL GLEE AL LA EL AG AE LEE GEE GAL ALEE AGLEE
Word Card Level 602 : SURREAL REAL RULE RARE SALE EARS REAR RURAL LASER RULER USER SURE SEAL ARE LURE LEAS SLUR RUSE RULERS SEAR ALES USE SEA RULES LURES ERA EAR SUE ALE RUE ERAS LEA REARS RUES SUER ERR ARES SAL EARLS SURER ARLES RALES RARES REALS LARES SERAL SURAL AURES RASER UREAS SURRA LURER URARE RUERS UREAL URASE LARS RASE RUER RASURE LASE SLUE SERA UREA URSA LURERS ERRS SURA ARS SAUREL URARES RALE RES LUES ELS EARL EAU ERS RAS LAR LEU AS US AL LA EL RE ER ES AR AE
Word Card Level 603 : DISRUPT STUPID SPIT DUST DIRT STIR TRIP SUIT STRIP SPURT PURIST PUTRID SUP SIT TRIPS DRIPS ITS PUT SIR TIP RID PIT DIP SIP RIP RUT PUTS TIPS SPUR RUST PITS DRIP RIPS DIPS STUD RUTS SPUD DIT UPSTIR SPRIT URSID PURIS TURPS SPIRT SITUP DRIPT STIRP SIRUP DIRTS PURI TUPS PTUI SURD PUDS RIDS UPS PSI DITS IDS TUIS PUS RUDIST PIS PUD TUI URD TUP URP IT IS UP US ID SI PI UT TI
Word Card Level 604 : POODLE POOL DOLE POLE LOOP POLO POOLED LOOPED DO PE PO OLD LED DOE POD ODE DEP LOP ELD DOPE PLED LOPE OLDE LODE DE ED EL OP OD OE OO OLE POL LOO DOL PED POO PLOD OLEO POOD LOPED POLED POOED LOOED
Word Card Level 605 : MORALLY ARMY ROLL ORAL MALL ALLY MAYO ROAM MORAL MAYOR ROYAL RALLY MOLLY LOYAL ALL MAY ARM LAY RAY RAM MAR OAR YAR LOAM MOLL MARL ALLOY MOLAR ORALLY OR MY AM AL LA MA YO AR OM AY OY LAM ROM MOL ALM YAM ORA LAR MOA RYA MORA MOLA MOLY LORY OLLA AMYL ARYL MYLAR LORAL LOAMY MORAY MARLY MOLAL
Word Card Level 606 : URANIUM RUIN AIR RUN ARM RAN MAIN MAN RAIN AIM RIM RAM RUM URN MAR RIA MUNI AMIR MINA MARI RAMI ARUM RANI UNAU INARM RUMINA NAURU AURUM NAIRU UNARM MURA IRAN MIR AIN ANI RAI RIN NIM IN AN AM AI MA UM MI AR MU NU
Word Card Level 607 : STEED SEE SET SEED TEE TEES TEED DE ED ES TE TED EDS DEE DEET DEES TEDS DEETS
Word Card Level 608 : STAGED GATED STAGE EAST SEAT DEGAS STEAD AGED GATES DATES SAGE AGES EATS TAGS TEAS STAG GETS DATE EAT GATE GET SET AGE SAT SEA GAS TEA SAD ADS ATE TAG TAD SAG TADS SETA ATES TASE GAST EGAD ETAS DAGS TEGS GASTED SATED EGADS TASED GADS GETAS TSADE STADE TED SADE SATE GEST GATS EDS DAS TEDS GETA ETA GAD DAG GAT SEG TEG AS AT DE ED AD ES TE AG AE
Word Card Level 609 : LEVELED LEVEL LEVEE LED EVE DELVE EEL DEV ELD DEE VEE ELL LEVEED DEVEL DELL DELE VELD LEDE LEE LEV DE ED EL
Word Card Level 610 : THROUGH HOUR HURT TOUR TOUGH OUGHT THOUGH ROUGH TROUGH OUT OUR GOT HOT HUG GUT HUT RUG TUG HOG ROT RUT TOR ORT THOU THUG ROUT GOUT GOTH GROUT TO OR GO OH UH UT HUH UGH ORG RHO THO GOR TOG RUTH THRU TROU THRO GROT TROG TRUG
Word Card Level 611 : TRIBUTE TRUE TUBE BITE TIRE TRIBE UTTER BRUTE BUTTER TRITE REBUT BITTER BUT BIT BET TIE RUB TUB RIB RUE RUT IRE RET TIER RITE BRIE BIER TUBER TITER BITER IT BE RE ER TE UT TI BI REB REI TUT BUR TUE TUI BUTT BRIT RUBE BRUT BUTE ETUI BITT TRET BUTTE BRITT TITRE BRUIT UTERI TETRI BURET TURBIT
Word Card Level 612 : WRIST ITS SIT SIR WIT STIR WITS WRIT WRITS IT IS SI TI WIST
Word Card Level 613 : GENTLER TREE GENE RENT TEEN LENT GREEN ENTER GENRE GENTLE GET LET TEN LEG NET TEE GEL EEL RET REEL GLEE LEER TERN GREET GENET TREEN REGENT RELENT EL EN RE ER TE LEE GEE TEL GEN ERE REG ENG NEE REE ERG NEG TEG GLEN GENT TELE TEEL LEET GELT GREE EGER RETE ERNE EGRET LEGER GLEET RENTE TENGE RELET TERNE REGLET GERENT
Word Card Level 614 : BARLEY YEAR REAL ABLE BEAR EARLY LAYER RELAY LEARY BARELY ARE BAR BAY LAY ERA RAY EAR LAB BYE BRA AYE ALE RYE LEA YEA YAR RELY BARE BALE BRAY ABLY LYRE YARE AERY BLARE BALER BE BY AL LA EL RE ER AB AR BA AE AY YER BEL BEY REB LEY LYE LAR ALB ARB RYA EARL BEAL RALE BYRE ARYL EYRA BYRL BAYER YERBA BERYL BELAY BARYE ABLER BLEAR BLEARY
Word Card Level 615 : SNEAKY EASY SAKE SANK SANE SNAKE YANK SNEAK SAY ANY YES ASK KEY SEA SKY AYE NAY YEA KEYS AYES YANKS AS AN EN ES KA AE AY SAN KEN KAY YEN SEN YAK KEA SKA ENS KAS KYE NAYS YEAS SYNE YAKS KAYS KENS YENS YEAN KYES KEAS EYAS SYKE KENYA SNAKY YEANS SKEAN ENSKY SNAKEY
Word Card Level 616 : SPINNER NINE RISE PINE SPIN RIPE INNER SPINE SNIPER RIPEN SIREN SPIRE SINNER PER SIR PIE PEN SIN INN PIN SIP REP RIP IRE NIP PIER PINS REPS PIES PENS REIN RIPS INNS SIRE SNIP SINE NIPS IRES RISEN PINES RINSE REINS PIERS RESIN SNIPE NINER IN IS EN RE ER ES SI PE PI INS SEN RES PSI SEP ERS REI SEI PIS PES ENS RIN REIS PERI SIPE PEIN PIRN PENIS NINES PRIES PRISE SPIER PENNI SERIN REPIN PERIS RENIN RIPES PIRNS PEINS NINERS RIPENS PINNER INNERS PENNIS REPINS RENINS PINNERS
Word Card Level 617 : NIFTY FIT TIN TINY FIN IN IT IF TI YIN NIT TIYN
Word Card Level 618 : INSTALL SATIN SLAIN STILL LATIN SAINT STAIN STALL SNAIL SLANT ANTI SILT TAILS NAILS LAIN TINS LINT AIL AILS NILS ANIL TANS ALT SLAT LAST LIST SALT TALL TILL TAIL NAIL SAIL ANTS SLIT ILLS SILL ALL ITS SAT SIT ILL LIT SIN TIN TAN ANT LILT TALI TIL SAL SNIT ALLS LATS SALL LIAS SATI ANIS SAIN ALIT NILL ALTS SIAL LITS LATI AITS TILS LATINS INSTAL SAN TILLS TAINS ANTIS LILTS TALLS ALIST LITAS INS NILLS LINTS NITS AIS ANILS NIL TAIN LAT AIN ANI LIS NIT AIT IN IT IS AS AT AN AL LA AI SI TI
Word Card Level 619 : BRIEFED FREE FIRE RIDE BIRD BEER FEED BRIEF FIRED FIBER BRIDE FRIED BREED RED BED DIE FED RID FEE BID BEE RIB FIR IRE FID DEER BEEF REED DIRE REEF BRED RIFE BRIE BIDE BIER IRED FREED DEFER BIDER REBID DEBRIEF FIBRE IF DE ED RE ID ER BI EF DEE DEF DEB REF REB REI REE DIF FIB FIE DIB DERE EIDE DEFI FEEB DRIB BE EIDER BREDE BEEDI REFED DEFIER FIBRED FIBERED
Word Card Level 620 : GESTURE SURE TRUE REST TREE USER URGE RUST GUST RUSE GUEST SURGE STEER GREET RESET REUSE GET SEE USE SET SUE GUT TEE RUG TUG RUE RUT RET GETS GUTS RUGS TUGS REES TEES RUTS SEER REGS SUET RUES SUER TREES URGES SERGE TERSE ESTER SEGUE TERES GREETS EGRETS US RE ER ES TE UT GEE RES REG ERS REE TUE SEG ERG TEG GEES SERE GEST ERGS GREE RETE GRUE TRUG ERST RETS TEGS TEGU EGRET REGES GEEST TRUES GREES TEGUS GRUES TRUGS EGEST STERE SUETE RETUSE
Word Card Level 621 : MINCE NICE MINE MEN MICE ICE EMIC MIEN CINE MIC NIM IN ME EN EM MI
Word Card Level 622 : THEREBY THEY HERE TREE BEER THERE THREE BERTH BERET ETHER HEREBY THE HER YET TRY EYE HEY BET BEE TEE BYE THY RYE RET HERB TREY BEET BYTE TYRE HE BE BY RE ER EH TE YER ERE BEY REB YEH REE TYE HET ETH BETH EYRE TYER EYER EERY BYRE RETE TYEE BEERY HERBY THEBE
Word Card Level 623 : ELBOW BOWL BLOW BLEW BELOW LOBE BOWEL BE WE LOW WEB BOW OWE OWL WOE WO EL BO OW OE OLE BEL LOB OBE BOLE
Word Card Level 624 : OFFSET SOFT TOES OFF SET TOE FEST FOE FOES SOT SETOFF TOFFS TEFFS OFFS TEFF TOFF EFTS OFT EFT OES EFS OF TO SO ES TE OS EF OE
Word Card Level 625 : INMATE MEAT ITEM MEANT TIME MEAN TEAM NAME MAIN MINE MATE MAN MEN MET TEN EAT TEA NET ATE AIM TIN TAN NEAT MINT TAME MAT EMIT ANTE MANE ANTI ANT MITE TIE META TINE NITE ANIME AMEN TAMEIN TAM MATIN AMENT TENIA AMINE MENTA ENTIA MINAE TINEA ETAMIN MINA MIEN ETNA ETA TAIN AIN ANI NIT AIT NIM IN IT AT AN ME AM AI EN EM MA MI TE TI AE
Word Card Level 626 : AFTER RATE FEAR FATE TEAR FARE RAFT ARE FAR ART EAT FAT ERA TEA EAR ATE RAT TAR AFT FETA FRET RET TARE FEAT FART TE AR FA AE EF ETA REF AT ARF EFT FRAT RE ER REFT TREF TREFA
Word Card Level 627 : OVERDUE DEVOUR OUR ROVE DROVE ERODE REED VEER RUDE OVER EVER DEER RODE REVUE EURO DEV REDO EVE ROD DOE RUED ROE DUO ORE REV RUE ODE DOER RED DUE OEUVRE DEE REE DOVE DOUR DURO DERE DURE VEE ERUV OVERED ROVED UREDO DOR UDO OUD VOE URD OR DO DE ED RE ER OE
Word Card Level 628 : COMBINE INCOME COME ONCE NICE MINE BONE MICE ICON MINCE COIN COB NOME ICE ONE MEN CONE COMB OMEN BIN CON MOB ION ECO NIB EMIC CINE BICE MENO CONI BINE CION EBON BIOME COMBE COMBI MONIC MON BIO MIC BEN BONCE NEB NOM OBI NOB EMO EON OBE MIEN NIM IN ON BE NO ME EN EM MI BO BI OM OI OE
Word Card Level 629 : CONDEMN DONE NONE MODE DOME CONE CODE NEON COME ONCE NODE DEMON CON DOC DEN DOE DOM ODE ECO DEMO MEND END OMEN COED NOME MOD ONE MEN NOD COD DECO MONDE NONCE CONED NOMEN CODEN CONN MENO DON MED CONNED MON NOM EMO EON ON DO NO ME DE ED EN EM OM OE
Word Card Level 630 : GRAVITY GRAVY GRAY VARY TRAY GAIT GRIT AIRY YAR ART GIRT ARTY VIA RAG TAG RAT IVY RIG TAR VAT RAY AIR TRY VITA GIT RIA TRAGI TRIG VIGA TIVY VAIR GYRI RAGI GAY VAGI VIRGA RAI GAR AIT YAGI GAT VIG TAV RYA IT AT AI AR GI AG TI AY
Word Card Level 631 : FETAL LEFT FELT LATE FLAT FATE TALE LEAF ELF FLEA FETA TEAL AFT LEA ALT LET EAT FAT TEA ATE ALE FEAT ALEF TELA TAEL TEL ETA LAT EFT AT AL LA EL TE FA AE EF
Word Card Level 632 : THAWED DEATH HATED HEAT DATE HATE WHAT HEAD WHEAT WADE THAW ATE AWE AWED WHET TAD WED DEW THE HAD EAT WAD TEA WET HAT TAW HAW HEW DAW HAWED TED ETA TAWED WETA WAT DAH ETH THEW TEW HADE EDH HE AT WE DE ED AD AH HA EH TE AW AE
Word Card Level 633 : PALETTE PLEA PEEL LATE PLATE LEAPT TALE LEAP TAPE PALE PEAT LATTE PETAL EAT TEA PAT ATE PET TAP TEE PAL APT PEA TEAT TEAL PELT PEAL APE ALE LEA EEL ALT ALP LAP LET PLEAT PLAT PATE ELATE ETAPE TEPAL PALET TELAE LEPTA TEEL PATTEE PETTLE PELTATE LEET TELA TEPA ETA TEL ALEE LEE ATT LAT TAT TAEL AT AL LA EL PA PE TE AE
Word Card Level 634 : MADDEN MADE MEAN NAME NAMED AND MAN END MEN ADD DAD MAD DAM DEN DEAD DEAN DAME MEAD MANE MEND AMEND DEMAND AN ME AM DE ED AD EN EM MA AE MED AMEN MANED ADMEN MENAD
Word Card Level 635 : BRIEFLY LIE BYE BRIEF FIBER RIFLE RILEY FIERY FLYER LIFE FIRE FILE RELY RIFE FLY FLIER BILE RILE BIER LYRE ELF FRY RIB FIR RYE IRE REFLY LEI BRIE LIFER FIBRE LIB BELFRY RIFELY FEY LIBER FILER REIFY BIRLE LIRE FERLY BERYL LIEF RIEL LIER BYRL BEL REF BIRL BEY BYRE REB REI LEY LYE FIB FIE FIL BE BY IF EL RE ER BI EF
Word Card Level 636 : DISTANT SAID STAND SAINT STAIN STINT SATIN AND ITS SAT SIT AID SAD ADS SIN TIN TAN ANT TAD DIN DIT AIDS SAND ANTS ANTI TINT TINS DAIS DINT TANS TITAN TAINT STAID TITANS STATIN IN IT IS AS AT AN AI AD ID SI TI SAN INS DAS AIS IDS ATT AIN ANI NIT TAT AIT STAT ANDS NITS TAIN DITA SNIT TADS TATS SATI ANIS SAIN ADIT DITS DINS AITS TINTS TAINS ANTIS ADITS DINTS TSADI DITAS TAINTS TANIST
Word Card Level 637 : BIOMASS MISS MASS BOSS BASS BIAS BASIS OASIS AMISS AIM MOB SOB AIMS MOSS SOBS MOBS MISO BOAS IS AS SO AM AI MA SI MI BO OS AB BA BI OM OI ASS ABS BIO MAS AIS BAM BIS SIM SOM OBA BOA BOS OBI ISM SIB MOA OMS SIMS BIOS SOMA SIMA SOBA ISMS SIBS MOAS OBAS AMBO IAMB OBIS OSSA BAMS ISBA SOMS BASSO SAMBO AMBOS BASSI IAMBS SIMAS MISOS SOMAS SOBAS ISBAS OSSIA SAMBOS
Word Card Level 638 : GLIDER GIRL RIDE LIED GRID DIRE RIDGE GLIDE RILED GIRDLE GILDER RED LED DIE LIE LEG RID DIG LID RIG GEL IRE LEI ELD IDLE DELI RILE GIRD GELD IRED DIRGE IDLER DE ED EL RE ID ER LI GI REG REI GID ERG LIRE LIER RIEL GILD DIEL DREG GELID LIGER GRIDE RIDGEL REGILD
Word Card Level 639 : ARMOR ARM RAM ROAR MAR OAR ROAM OR AM MA AR OM ROM ORA MOA MORA
Word Card Level 640 : BLOOD OLD BOLD BOO DO BO LOB LOO DOL LOBO BOLO DOOB OBOL
Word Card Level 641 : JASPER EARS PEAR REAP SPAR SPARE SPEAR ARE PER SEA ERA EAR RAP PAR JAR SPA REP PEA APE SAP ASP PEAS JARS REPS APES ERAS PARE RAPS SEAR RASP PARS PEARS PARSE AS RE PA ER ES PE AR AE ARS PAS RES SEP ERS RAS RAJ APR PES SERA ARES APSE JAPE PASE RASE APER REAPS APRES PARES ASPER PRESA JAPES APERS RAJES JAPER PRASE JAPERS
Word Card Level 642 : KILLJOY OIL JOY ILL LILY JOLLY YO ILK KILL OILY YOLK KI OI OY KOI JILL KILO KOJI LILO ILLY JOKY JOKILY
Word Card Level 643 : GRAVY RAY RAG GRAY VARY YAR AR AG AY GAY GAR RYA
Word Card Level 644 : TINTED TEND TIED DIET TENT END TEN DIE NET TIE TIN DEN DIN DIT TIDE DENT EDIT DINE TINT TINE DINT NITE IN IT DE ED EN ID TE TI TED NIT NETT DENI NIDE IDENT TINED TEIND
Word Card Level 645 : FINDING DINING FIND DIG INN GIN DING FIN FIG DIN FID FINING INDIGN NIDING NIDI DIF GID IN IF ID GI
Word Card Level 646 : COCONUT COUNT ONTO NOT OUT TOO CUT UNTO COCO COOT TOON CON TON NUT COT TUN CONTO TOCO UNCO COO TO ON NO UT NU
Word Card Level 647 : WHEAT THE WHAT HEAT HATE THAW EAT TEA WET HAT ATE AWE WHET HAW HEW TAW HE AT WE AH HA TE EH AW AE ETA WAT ETH TEW WETA THEW
Word Card Level 648 : WARILY WAY RAIL WARY LIAR AIRY WAIL WIRY AWRY LAIR WILY RAY WRY RAW LAY LAW AIR WAR AIL YAR RIYAL LAIRY WALI RIAL LARI ARIL ARYL YAWL LIRA RAWLY RAI YAW LAR RIA AWL RYA AL LA AI AW AR AY
Word Card Level 649 : SELLER ELSE SELL SEE REEL EEL RESELL REELS REES ELLS EELS SEER LEER LEERS LEES REE ELL SELLE SERE SEEL LEE RES ELS ERS EL RE ER ES
Word Card Level 652 : TRANSIT ARTIST STRAIN START TRAIN SAINT STRAIT TRAIT STINT SATIN STAIN TITAN STAIR TRAITS TRAINS TITANS STATIN ANTI RANT ANT TINT TINS RAINS TRANS TAINT TARTS RANTS TANS ITS AIR ART SAT RAN SIT SIR SIN RAT TIN TAN STAR ARTS TAR RAIN STIR RATS ANTS TART AIRS TARS ASTIR RIA STRATI TANIST SANTIR TINTS SARIN SITAR STAT TAINS ANTIS TARNS STRIA RIANT RANIS NARIS TARSI IRAN SARI AITS TSAR TARN NITS SAN TAIN SNIT RAIS TAINTS RANI TATS SATI ANIS ARS SAIN INS RIAS AIS ATT RAS INSTAR AIN ANI NIT RAI TAT AIT RIN IN IT IS AS AT AN AI SI AR TI
Word Card Level 653 : REVENUE VENEER NEVER NERVE VENUE REEVE EVEN EVER RUN REVUE VEER RUNE EVE REV RUE URN VEE REE UNREEVE EVENER ENURE NEVE ERUV ERNE EN RE ER NU
Word Card Level 654 : PANIC CAN PAN CAP PIN PAIN NAP PAC NIP PINA CAIN IN AN AI PA PI PIC AIN ANI PICA NIPA PIAN
Word Card Level 655 : CLAUSE SALE CAUSE SCALE CASE SAUCE SEAL USE CLUES SEA SUE ACE LACES CLUE CUES LACE LEAS LUCE ACES ALES CUE ALE SAC LEA SEC SAL ALEC LAC CAULS ALECS LACS CAULES CAUL CELS LUES LUCES ECUS SLUE ELS LASE EAU ECU LEU CEL AS US AL LA EL ES AE
Word Card Level 656 : DECIDED DECIDE DICED DIED DICE DEED DID DIE ICE CEDED ICED CEDE DEE CEE EDDIED DEICED DEICE EIDE CEDI DE ED ID
Word Card Level 657 : PRIMED RIDE RIPE PIER DIRE DRIP PRIME PRIDE RED PER DIE RID PIE RIM DIM DIP REP RIP MID IRE IMP DIME PRIM RIME PIED IDEM MIRE IRED MIRED PRIED ME DE ED EM RE ID ER PE MI PI MED MIR REM REI PED EMIR PERM DERM PERI DIMER RIMED REDIP IMPED RIPED
Word Card Level 658 : STIFLE ITSELF SITE LIST FILE LIFE FELT LEFT FLIES FILET FLIT ITS LET FILES LIFTS TILES SET SIT FIT LIE TIE LIT SILT ELF LEI LIES SELF LIFT TIES LETS FITS FIST TILE LEST SLIT ISLE FEST SIFT LITE TIL FILETS FLIEST FLITES ISLET FEIST FLITS STILE LEFTS LITES FELTS FLITE ISTLE TELS LIEF LITS EFTS TILS TEL FILS LEIS ELS SEIF IFS LIS SEI FIE FIL EFT EFS IT IS IF EL ES SI TE TI EF
Word Card Level 659 : ALRIGHT HAIR GIRL TAIL RAIL HALT RIGHT LIGHT TRIAL AIR ART HIT HAT LIT TAG RAT RIG TAR RAG LAG ALT AIL LIAR HAIL GAIT GRIT LAIR HILT GILT GIRT TRAIL GIRTH ALIGHT IT AT AL LA HI AI AH HA AR GI AG TI GAL TIL GIT RIA HAG LAT RAI GAR AHI LAR RAH AIT GAT LAH GHI HART THAI RATH LIRA TALI TRIG LATH RIAL GLIA LARI ARGH ALIT ARIL GHAT HARL TAHR HILA LATI RAGI GARTH GRAIL LAITH THALI HILAR GLAIR LATHI GRITH ARGIL AIRTH TRAGI LAIGH THIRL ARIGHT
Word Card Level 660 : INFORM MINOR FROM FORM FIRM IRON NORM NOR FOR INFO FIR MORN RIM FIN ION NOIR MIR NORI FINO FOIN FIRN INRO MON ROM NOM FON RIN NIM OF IN ON OR IF NO MI OM OI
Word Card Level 661 : BASKET TAKE BEST EAST BASE BEAT SEAT TASK STAKE BEAST AS AT BE AB SET ASK SAT EAT SEA TEA BET ATE BAT TAB BAS SAKE BAKE EATS BATS BETA BETS STAB TABS BEAK TEAS TEAK BASK ABET BATE TAKES STEAK BEATS BATES SKATE BEAKS BAKES BASTE BETAS ABETS ES TE BA KA AE ABS KAT ETA KEA TES TSK SKA BES KAS SAB KAB SATE SABE BAST KATS SETA KETA ATES TASE ETAS SKAT KEAS KABS TABES KETAS TEAKS
Word Card Level 662 : CANCER CARE NEAR RACE CRANE EARN CANE ACRE ACNE ARE CAN CAR RAN ERA EAR ACE ARC REC NACRE CANER NARC CECA CARN AN EN RE ER AR AE
Word Card Level 663 : STYLIST LIST TILT ITS SIT LIT SLY SLIT SILT STILTS LISTS SLITS TILTS SITS STY TIL SLITTY STILT SILTY LYSIS SILTS STYLI SYLIS LITS TILS SYLI LIS IT IS SI TI
Word Card Level 664 : SLAIN SNAIL NAIL SAIL LAIN NAILS AILS NILS ANIL SIN AIL SAL ANILS LIAS ANIS SAIN SIAL SAN INS AIS NIL AIN ANI LIS IN IS AS AN AL LA AI SI
Word Card Level 665 : CONCEIT INTO ONCE NICE NOTE TONE ICON CENT TONIC NOTICE CONIC ONTIC NOETIC NOT ONE TEN ICE NET TIE CON TOE TIN TON ION COT ECO TIC NIT EON COIN CITE CONE COTE TINE NITE ETIC OTIC TO IN IT ON NO EN TE TI OI OE TEC CINE CONI CION TEIN CONTE CENTO ONCET
Word Card Level 666 : CORPUS SOUP POUR CROP OURS OUR CUP PRO COP SUP SOP ORC CUPS COPS COUP SOUR PROS SPUR OPUS CUSP ORCS CORPS CROPS POURS COUPS SCOUR OR SO UP US OS OP UPS OPS ROC COS COR PUS CUR SOU CRU URP ROCS CURS CRUS SCUP CORS ROUP SCOP CROUP ROUPS CROUPS
Word Card Level 667 : PURSUIT STIR STRIP SPIT SPUR TRIP SUIT ITS PUT SPURT RUST PURIST TRIPS SIR TIPS PITS RIPS RUTS PUTS SIT TIP PIT SIP RIP RUT SUP URUS USURP TUPS PTUI UPSTIR SPRIT PURIS TUIS TURPS SPIRT SITUP STIRP UPS PSI SIRUP PURI PUS PIS TUI TUP URP IT IS UP US SI PI UT TI
Word Card Level 668 : ASKING KING SIGN SKIN GAIN SING ASK GAS SKI SIN INK KIN GIN SAG NAG SINK SANG SANK AKIN SNAG INKS NAGS GINS KINS GAINS KINGS IN IS AS AN AI SI GI AG KA KI SAN INS AIS SIG AIN ANI GAN SKA SAKI AGIN SIKA ANIS KINA SAIN GINK SKAG SIGNA KIANG GINKS KINAS GASKIN KIANGS
Word Card Level 669 : REWRITE WERE TREE WIRE TIRE TIER RITE WRITE WRITER RETIRE REWIRE WET TIE TEE WIT IRE ERR RET WEIR WRIT TRIER RETIE IT WE RE ER TE TI WEE ERE REI EWE REE TEW EEW TWEE EWER WERT RETE WEER REWET WIRER WRIER TWIER TWEER ETRIER
Word Card Level 670 : SCRUB BUS RUB SUB CUB CUBS CURB RUBS CURBS US BUR CUR CRU CURS CRUS BURS
Word Card Level 671 : SUNKEN USE SUN SUE SUNK NUNS NUKE NUKES US EN ES NU KEN NUN SEN UKE SUK ENS KENS KUNE SUNN UKES
Word Card Level 672 : REQUEST USER RUST QUEST STEER RESET REST TREE SURE TRUE REUSE TERSE TREES ESTER REES RUSE TEES RUTS SEER SEE USE SET SUE TEE RUE RUT SUER RUES RET TERES SUET RETS ERST QUESTER RETUSE REE TRUES EQUES STERE RES SUETE ERS SERE RETE TUE SUQ US RE ER ES TE UT
Word Card Level 673 : DEBTOR BORED BRED ROTE DEBT RODE BORE TORE ROBE BODE REDO DOT DOE ROE ORE TROD DOER ROT TOR ODE BOT RED BED TOD BET ROB ROD TOE RET ORB DOTE ORT ROBED DOTER BORT DOBE TED BRO DEB TOED REB ORBED DOR OBE TRODE TO BE OR DO DE ED RE ER TE BO OE
Word Card Level 674 : STYLING GIST GILT LIST LYING STING TYING SLING GLINT SIGN TINY SING SLIT GINS STINGY TING SILT SINGLY TINS LINT NILS ITS SIT LIT SIN TIN GIN SLY STY GIT LING TIL TIYNS LINTS LINGY LYINGS GLINTS NITS STYLI SNIT GITS LITS LINY INLY YINS TILS TIYN SYLI TINGLY GLINTY LYSING STYING SILTY TINGS INS LINTY LINGS YIN GILTS NIL SIG LIS NIT LYSIN IN IT IS SI GI TI
Word Card Level 675 : CHEERED DECREE HERE DEER CHEER REED RECEDE CREED HERD HEED CEDE HER RED DEE CEE REC REE CRED DERE CERE ECHE CHEDER HEEDER CEDER HEDER CERED ECHED EDH HE DE ED RE ER EH
Word Card Level 676 : GLOBE LEG LOG EGO BEG BLOG LOBE GEL BOG OGLE GLOB LOB BE GO EL BO OE OLE BEL GOB OBE BOLE LOGE BOGLE
Word Card Level 677 : CHOPPER HOPE CORE HERO CROP ROPE PORCH CHORE COPPER EPOCH OCHRE HOPPER HER PER POP PRO COP REP HOP ROE ORE HOE ECO ORC POPE PREP COPE ECHO PROP CHOP PORE PERCH HE OR OH RE ER PE EH PO OP OE PEP ROC REC COR RHO PHO POH HEP PEC CEP PERP REPO PECH PERC REPP PEPO CERO HOER OCHE OCHER COPER PREOP HOPER EPHOR
Word Card Level 678 : HALTER REAL HEAR LATE RATE HEAT LATER HEART EARTH THE ARE HER LET ART EAT ERA TEA EAR HAT ATE RAT TAR ALE LEA ALT RET HATE TALE TEAR HALT HEAL HALE HARE TEAL TARE ALERT ALTER LATHE HATER LATHER HE AT AL LA EL AH RE HA ER EH TE AR AE TEL ETA LAT HET LAR RAH ETH LAH EARL HART RATH RHEA LEHR LATH HERL TELA HARL RALE TAHR TAEL RATHE ARTEL TALER HALER RATEL THALER
Word Card Level 679 : MEAGER GAME GEAR MERE RAGE AGREE EAGER MERGE MARGE GAMER MEAGRE ARE AGE ARM ERA EAR RAM RAG MAR GEM GRAM MARE GERM MEGA MAGE REAM AGER ME AM EM RE MA ER AR AG AE GEE MEG REM MAG ERE REG REE GAR GAM ERG AGEE GREE EGER AREG EMERG AMEER RAMEE RAGEE REGMA EAGRE
Word Card Level 680 : STEERED REST TREE DEER SEED STEER DETER RESET DESERT RESTED SEE SET RED TEE RET REED REDS REES TEES SEER TEED TREES REEDS STEED TERSE ESTER TERES DE ED RE ER ES TE TED EDS DEE RES ERS REE DEET DEES SERE DERE TEDS RETE ERST RETS SEDER TREED DEETS DEERS DREES DREST SERED STERE RESEE DETERS RESEED SEEDER
Word Card Level 681 : SOCCER ROSE CORE SCORE OR SO RE ER OS SEC ROE ORE ECO ORC SORE EROS ORES ORCS ROES CORES ES OE RES ROC REC COS ERS COR OES CROC ROCS ECOS RECS CERO CORS CROCS CORSE SECCO CEROS COSEC
Word Card Level 682 : INJURED JUNE RIDE RUIN RUDE DIRE UNDER URINE RUINED DINER INJURE JURIED END RUN RED DUE DIE RID DEN DIN RUE URN IRE NUDE REIN DINE RIND DUNE NERD RUNE REND RUED IRED IN DE ED EN RE ID ER NU JIN JUN DUN REI UNI RIN JEU URD DURE DURN DENI UNDE DJIN NIDE NURD JIRD NUDIE INURE JERID NUDER INDUE INURED
Word Card Level 683 : HUNCHED END DUE CUE HEN DEN HUNCH DUNE CUED HUE NUDE CUD DUNCE DUNCH HEUCH DUCE HUED HUNH UNDE HUH HEH DUN DUH ECU EDH HE DE ED EN UH EH NU
Word Card Level 684 : EMBRYO BOY ROB MOB BYE ORE MORE BORE ROE ROBE OBEY RYE YORE BERM ORB OMER BY OR MY ME EM RE ER BO YO OM OY OE BRO REM ROM BEY REB BE EMO OBE YOB ROME OYER BYRE OMBRE BROME OMBER
Word Card Level 685 : AGAINST SAINT STING STAIN SATIN AGAIN SIGN GAIN ASIA SING SAGA GIANT ASIAN SANG ANGST GAIT GNAT TANS NAGS GAINS ANTS TAGS TING GIANTS NAG SNAG ANTI GIST STAG TINS ITS SAT SIT GAS SIN TAG TIN TAN GIN ANT SAG GINS TANG GIT TAINS NAGAS ANTIS AGITA TANGS SAIGA SANGA AGIST STAIG ANAS GAST NITS AGIN TAIN TINGS SNIT GATS NAGA GITS ANSA SATI ANIS SAIN ANTA AGAS AITS ANTISAG SAN SATING GAINST TASING SATANG TANGAS TAIGAS AGITAS ANA GNATS INS TAIGA AIS TANGA GAITS SIGNA SIG AAS AIN ANI NIT GAN AGA AIT GAT IN IT IS AS AT AN AI SI GI AG TI AA
Word Card Level 686 : PARKWAY RAY PAR WAY AWAY PARK WRAP PRAY WARY WAR WARP PAY PAW RAW RAP PARKA AWRY ARK WRY PRY YAP YAR PAWKY PARA RAYA KRAY WARK ARAK KAPA KAY YAWP PAK YAK PARKY YAW YARAK WAP RYA PYA PA AW AR KA AY AA
Word Card Level 687 : ALGERIA AGILE REAL AERIAL AREA GIRL GEAR GLARE LARGE ALGAE REGAL IRE REGALIA RAIL RAGE LEI AIR LAGER LIAR GALA GALE ARIA LAIR AGAR AIL ALAR RILE ARE AGE LIE ERA LEG EAR RIG GEL RAG LAG ALE LEA AGER EARL REG LIRE RIA LIER RIEL RIAL ALGA ARIEL GLIA GRAIL RAGA ARIL RALE ALAE RAIA AREG RAGI ILEA LAIRAGE LARI LAAGER ARGALI REALIA AGLARE GLAIRE ALEGAR AREAL GALEA GLAIR ALA GAL ARGLE LIGER AGRIA ARGIL LAARI REI LIRA ARGAL RAI GAR AGA LAR ERG AAL AL LA EL AI RE ER AR GI AG AE AA
Word Card Level 688 : ACHIEVE CAVE ACHE HAVE EACH VICE HEAVE HIVE VIE ICE VIA EVE ACE AVE CEE VEE CAVIE CHAI CHIA EAVE ECHE CHI CHIVE HEVEA ICH AHI HIE HIC HE HI AI AH HA EH AE
Word Card Level 689 : FILLING FILING FILL ILL GIN FIN GILL FIG FLING LING INFILL NILL NIL FIL IN IF GI
Word Card Level 690 : EUROPA OPERA PEAR REAP PURE POUR ROPE ARE EURO PORE PARE RAP PAR REP AERO ROE PEA ORE APE RUE PRO OUR PER ERA EAR OAR PAREU PAREO PERU UREA ROUP PRAU PROA APER EAU REPO ORA OPA APO URP OR UP RE PA ER PE AR OP AE OE
Word Card Level 691 : BLEAK ABLE LAKE BAKE LAB ELK ALE LEA LEAK KALE BEAK BALE BALK BE AL LA EL AB BA KA AE BEL KEA ALB LEK KAB BEAL
Word Card Level 692 : LIFTED FELT FIELD FILED LIFE LEFT TILED FILET DIE FETID FIT TIED LIE FED LIT FILE LID DIET LIFT FLED TIDE LIED TILE IDLE EDIT DELI LITE DEFT FLIT FLIED ELF LEI TIE LET LED DIT FID ELD TIL FELID DELFT LIEF DEFI DELT TEL DEF DELF TED DIEL DIF FLITED FIE FIL FLITE EFT TILDE IT IF DE ED EL ID TE TI EF
Word Card Level 693 : BEARDED BREAD BEARD READ BREED DREAD DARED BEADED BARED BREADED BADE ABED ARE BAD RED BED ADD DAD BAR ERA EAR BEE DEBAR BRA DAB DEAD BEAR BEER DEAR DEER BARE REED BRAD DARE BRED DEED BEAD DRAB BARD RAD EARED BADDER BEDDER BARDED BEADER ADDER DEE BREDE REE BEDAD BARDE READD DREED ARDEB DERE DARB DEB REDD DEBEARD REB DEADER ARB BE DE ED AD RE ER AB AR BA AE
Word Card Level 694 : SUITOR STIR OURS SORT TOUR SUIT TRIO SOUR TOURS RIOTS ROTS SOT ITS OUT OUR SIT SIR ROT RUT RIOT RUST OUTS TOR ROUT OUST RUTS TORS ORTS ORT ROUTS STOUR ROSTI TIROS TORSI ROTIS TORI ROTI TUIS TIRO SORI TRIOS TORUS SOU ROUST TUI TO IT IS OR SO US SI OS UT TI OI
Word Card Level 695 : SMASHED ASHES MASHED DASHES SHAME SHADE SHAMED MASSED SHADES MEAD SHEA MASH SHAM SEAM HEADS SMASH SEAMS SHEDS SHAMS DEASH SASH HAMS HEMS SHE HAD HAS SEA SAD MAD ADS DAM ASH HAM MADE SAME HEAD MASS MESS SHED DAME DASH SEAS SHES MESH HEM DAMS ASHED MASSE SHAD SHAMES MASHES SASHED SADHES EMDASH HADES HAMES MEADS DAMES SHADS SHEAS SADES HAEMS MESAS SADHE MASES MESA AHEM MEDS MADS HADE HAME SESH ASS DAHS HAEM EDHS EDS MED DAS SADE MAS EMS ESS SHA DAH AHS MEH EDH HE AS ME AM DE ED AD EM AH MA HA ES EH SH AE
Word Card Level 696 : WILLING WILL WING WIN ILL GILL GIN WIG LING WILING NILL NIL IN GI
Word Card Level 697 : SOFTER FOREST FOSTER REST ROSE STORE SORT FROST FORTE ROTS ROT FORTS FOE TOR SOT SET FOR TOE ROE ORE SOFT FORT TOES TORE SORE FORE FOES FEST ROTE FRET EROS REFS RET ROES ORES TORS ORTS ORT OFTER FORES ROTES FRETS TORSE SERF TORES REFT FETOR ERST RETS FROE EFTS FROT RES TREF REF ERS FROES OFT FORTES FETORS EFT OES EFS OF TO OR SO RE ER ES TE OS EF OE
Word Card Level 698 : WARFARE AWARE FEW FAR ERA AREA FEAR WEAR RARE REAR FARE WARE WAR ARE WAFER AFAR EAR RAW AWE RAWER ERR REF FARER ARF WE RE ER AW AR FA AE EF AA
Word Card Level 699 : COHORT TORCH TOO ROOT HOT ROT HOOT COT COOT COHO TOR ORC ORT RHO ROTO TORC OOH ORTHO ROTCH THORO TORO COO COR THRO THO HOO ROO TOCO ROC OHO TO OR OH
Word Card Level 700 : BULGER BLUE RULE URGE LURE BULGE RUBLE RUB BUG BUGLE RUG BEG GEL RUE LUG GLUE BLUR BERG BLUER GRUB BURL LUGE LEG RUBE REG BURGLE GRUEL BUGLER LUGER RUBEL GLUER LUBE BEL GRUE BURG REB BUR LEU ERG BE EL RE ER
Word Card Level 701 : SPINACH PAIN SHIP CASH INCH CHIN CHIP SPIN SNAP CHAIN PANIC CHAPS PINCH ASPIC CHAINS PANICS IN IS AS AN HI AH PA PI HIS HAS CAN PAN CAP HIP SIN PIN ASH SPA SIP NAP PAC SAP NAH SAC NIP HAP ASP HIPS CANS SPAN SCAN CAPS PANS PINS SHIN CHAP PACS NAPS SNIP NIPS HAPS HASP CHINA CHIPS PAINS CHINS AI HA SI SH SAN CHI SIC INS PAS PSI AIS PHI CIS PIC AIN ANI SHA ICH AHI PAH PIS HIC AHS HIN CAIN CHAI PICS PINA CHIA PICA PASH ANIS SAIN PISH NIPA PHIS PIAN CHIS ASCI AHIS CAPH HINS SPAIN SPICA APHIS PICAS APISH PINAS CAINS PIANS CHAIS CAPHS CHIAS NIPAS SPAHI CHINAS PHASIC PAINCH
Word Card Level 702 : BATTLED ABLE LATE TABLE BLADE DEALT DELTA BATTLE LATTE TABLET BATTED LET BAD LED BED EAT TEA BET LAB ATE BAT TAB LAD ALE TAD LEA DAB ALT ELD DEAL LEAD BEAT DATE DEBT BELT TALE DALE BALD BETA BEAD BLED BALE TEAL BADE ABED ABET TEAT BATE BLEAT BATED BALED LATED TABLED AT BE AL DE LA ED EL AD TE AB BA AE TED TEL DEB ETA BEL DAL ATT LAT TAT ALB BEAL BATT DELT BLAT TELA LADE BLET TAEL BETTA ABLED BLATE BLATTED
Word Card Level 703 : PRAYER YEAR RARE REAR PRAY PREY PEAR REAP PARE REPAY PARRY ARE PAY PER ERA RAY EAR RAP PAR REP YEP AYE PEA APE RYE PRY ERR YEA YAP YAR PARR YARE PAYER RE PA ER PE AR AE AY RYA PYA PYRE AERY APER EYRA PERRY PRYER PARER APERY YARER
Word Card Level 704 : MUSICAL AIM SUM MAIL CALM SLIM SLAM SAIL SCAM SLUM CLAM SCUM ALUM MUSIC CLAIM CAM SAC AMICUS AIL AIMS MACS AILS CAMS CLAIMS MAUL CLAMS MAILS CALMS SIMA MIL IS AS US AM AL LA AI MA UM SI MI MU MAC SIC SAL MAS AIS LAM MIC CIS SIM LAC ALM LIS MUS ISM LIMA MALI MICA ALMS MICS LACS CAMI CAUL MILS SUMI LIAS LUMA LAMS LAIC ASCI SIAL CULM ISLAM SUMAC ALUMS LIMAS MICAS MAULS CULMS SALMI MUSCA MALIC SULCI CAULS SALIC CAMIS AULIC MIAUL UMIAC LAICS LUMAS CAULIS MIAULS UMIACS
Word Card Level 705 : OCHRE CORE HERO ECHO CHORE HER ROE ORE HOE ECO ORC HE OR OH RE ER EH OE ROC REC COR RHO CERO HOER OCHE OCHER
Word Card Level 706 : SWANK WAS SAW SANK SWAN ASK AS AN AW KA SAN WAN SKA AWN SAWN AWNS
Word Card Level 707 : UNKNOWN NOW OWN WON WOK KNOW NOUN KNOWN WONK ON NO OW NU NUN UNWON
Word Card Level 708 : RUNOFF FOR OUR OFF RUN FUN FOUR RUFF NOR FUR URN OF ON OR NO NU FON NUFF
Word Card Level 709 : FACTION INTO FACT COAT ICON FAINT TONIC ACTION NOT CAN ACT FAT FIT CAT FAN CON TIN TAN TON ANT FIN ION AFT COT OAT TIC TAO INFO COIN CANT TACO ANTI FONT IOTA FOCI FAIN OTIC ONTIC IN IT ON AT AN IF NO AI TI FA OI OFT TAC AIN ANI NIT FON AIT OAF OCA CAIN FIAT CIAO COIF FINO FOIN TAIN NOTA OF NAIF CONI CION CANTO ACTIN ANTIC FINCA TO COATI COTAN OCTAN CONFIT CATION ATONIC
Word Card Level 710 : GOURMET MORE TRUE TERM TOUR GORE URGE ROUTE OUTER ROUGE TUMOR METRO ROGUE MORGUE OUT OUR GET GOT MET GUT TOE EGO RUG MUG GUM ROE TUG ORE RUM ROT GEM RUE RUT TOR RET EMU ORT TORE EURO MUTE MORT GERM ROUT ROTE TOME OGRE MOTE GOUT ERGO GROUT OUTRE TO OR ME GO EM RE ER UM TE UT MU OM OE MEG REM ROM REG MOT TUM EMO TUE GOR ERG TOG MOG TEG ROME OMER MOUE GOER GROT TROG GRUE TRUG GRUM GORM GEUM MEOU TEGU GOMER ERGOT MUTER TOGUE GEMOT GRUME ERUGO TERGUM
Word Card Level 711 : LOGIC OIL LOG COG COIL CLOG LOCI GO GI OI COL CIG
Word Card Level 712 : REVOKED OVER EVER DEER REED RODE DROVE EVOKE ERODE REVOKE EVOKED RED EVE ROD DOE ROE ORE REV ODE DEV ROVE VEER REDO REEK DEKE EKED DOER OR DO DE ED RE ER OD OE DEE ERE EKE VEE REE DOR OKE EEK KOR VOE DOVE DORE DERE KORE DREK ROVED DROKE EVOKER OVERED
Word Card Level 713 : ENJOYED ONE END EYE NEED DONE DENY EYED NODE ENJOY NEEDY JOY NOD DEN DOE JOYED DYE ODE EON DEE ON DO NO DE ED EN YO OY OE JOE DON YEN YON DEY NEE YOD JEE JOEY JEON DENE DYNE EYEN JEED DOYEN DONEE
Word Card Level 714 : QUALITY LAY LIT QUIT TAIL QUILT QUAIL LAITY ALT AIL QUAY IT AT AL LA AI UT TI AY QI TIL TAU QUA LAT AIT QAT TUI TALI ALIT LATI ITALY
Word Card Level 715 : FRAIL FAIR FAIL RAIL LIAR FLAIR FAR AIR FIR AIL LAIR IF AL LA AI AR FA RIA RAI LAR ARF FIL LIRA FILA RIAL LARI ARIL ALIF FILAR
Word Card Level 716 : BRUTE TRUE BUT BET TUBE REBUT BRUT RUB TUB RUE RUT RET TUBER RUBE BURET BUTE REB BUR TUE BE RE ER TE UT
Word Card Level 717 : PAGEANT PANE AGENT PAGAN PAGE GATE TAPE NEAT PANG ANTE PEG PEAT APNEA APE AGAPE PANT NAPE NAG GAPE GNAT GAP GET AGE TEN EAT TEA NET PAN PAT ATE PET PEN TAP TAG TAN APT NAP PEA ANT TANG PATE GENT PAEAN TANGA PATEN ANTAE NAPA PANGA PEAG PENT ETNA GETA NEAP TAPA ANTA ANA PAAN TEPA GEAN PEAN NAGA AGNATE GEN ETA AGATE GAN AGA GAT NEG TEG AT AN EN PA PE TE AG AE AA
Word Card Level 718 : GRADER REGARD DEAR GRADE RARE READ RAGED GEAR ERR EAR ARE AGE RED REAR RAGE DRAG AGED DARE GRAD ERA RAG RAD RAGER AGER DARER DREAR REG EGAD DREG RARED AREG GARRED GAD GAR DAG ERG GRR DE ED AD RE ER AR AG AE
Word Card Level 719 : DESIRED SIDE DIED DRIED DRIES DESIRE RESIDE DID SEE RED DIE SIR RID IRE RISE RIDE DEER SEED REED DIES DIRE REDS DEED REES SIRE SEER IRES IRED RIDES DEEDS SIDED REEDS EDDIES RESIDED IS DE ED RE ID ER ES SI EDS DEE RES IDS ERS REI REE SEI REIS REDD DESI DEES IDES SERE DERE EIDE RIDS SEDER SIRED REDID DEERS EIDER SIREE REDDS DREES RESID SERED DREED DERIDE EIDERS DERIDES
Word Card Level 720 : COMPASS CAMP COMA SCAM PASS SOAP MASS MOSS MAP SPAM SPASM MOPS COMP PACS SPAS MACS CAMO SACS CAMS CAPO SAPS SOAPS SOP CAMPOS COPS MAPS AMPS CAMPS CAPS SCAMS CAP COP ASPS SPA PAM CAM PAC SAP MOP SAC AMP ASP SAMP SOPS COMAS MOAS SCAMP CAMPO COSS SOCA APOS OPAS OSSA SCOP OCAS SOMS PAMS COMPAS SCAMPS MAC ASS COMPS CAPOS PSOAS SOMAS PAS SPAMS SCOPA CAMOS MAS OPS SAMPS COS SOM SCOPS SOCAS SOMA OPA MOA APO OCA OMS AS SO AM MA PA OS OP OM
Word Card Level 721 : WHISKEY WHISK WHY SHEIK SHE YES HIS WISH KEY WISE HIKE WHISKY SKEW HIKES HEY SHY KEYS SEW WHEY WHYS SKI SKY HEW SKIEY WHEYS YEWS HEWS SHEW KYES WYES HIES SIKE SYKE KHIS YEW YIKES YEH SEI WYE HIE KYE KHI IS HE WE HI ES SI EH SH KI
Word Card Level 722 : CRYSTAL LAST STAY STAR SALT CAST CLAY CART TRAY SCARY STRAY SCALY CLAYS AS AT SAY TRY CAR ART ACT SAT LAY RAY CAT CRY RAT ARC TAR SLY SAC ALT CAY YAR STY CARS ARTS ACTS CATS RAYS RATS SCAR LAYS LACY ARCS RACY SLAY CYST SCAT ARTY SLAT TARS SALTY CARTS TRAYS SLATY AL LA AR AY ARS SAL LAC RAS TAC LAT LAR RYA CARL LARS TSAR LACS TALC CAYS LATS TACS ARYL ALTS SCRY ACYL RYAS LYCRA ARTSY CLARY SATYR CLAST CARLS SCART ACYLS ARYLS LYART TALCS TALCY LYCRAS STYLAR
Word Card Level 723 : SPARK PARK ASK RAP SPAR PARKS RAPS RASP PARS PAR SPA ARK SAP ASP SARK ARKS PAKS ARS PAS PAK RAS SKA AS PA AR KA
Word Card Level 724 : SPADE SEA SAD PAD SPED PEAS PADS APES ADS SPA ASP PEA APE SAP SADE PEDS APSE APED PASE DAPS EDS PAS DAS PES PED DAP AS DE ED AD PA ES PE AE
Word Card Level 725 : CLAPPED PLACED LEAP LACE DEAL LEAD PLACE APPLE PEDAL PLEAD LACED PLEA PACE PALE CAPE CAPPED PACED DALE LAPPED PAC APE PALED APPEL LAD ALE PAP LEA PAL CLAD ALP CLAP PLED ELD PEAL ACED LED CAP LAP PAD APP ACE PEA CAPED ALEC DAPPLE PALPED CLADE DECAL CADE PEPLA PADLE DACE PEP APED LADE DAL PALP CAD PED DAP PEC CEP LAC CEL AL DE LA ED EL AD PA PE AE
Word Card Level 726 : MERGER MERE MERGE GERM GEM ERR GEE REG REE MEG EMERG MERER GREE REM ERG GRR ME EM RE ER
Word Card Level 727 : HALVED HAVE HEAD DEAL HELD LEAD HEAL HAD LED AVE LAD ALE LEA DEV ELD DALE HALE VEAL VALE VELA LAVE HALVE HE AL DE LA ED EL AD AH HA EH AE DAL LEV DAH LAH EDH DAHL DEVA VELD LEVA HADE LADE DHAL LAVED HALED
Word Card Level 728 : ECHOES CHOSE SHOE SHE SEE SEC ECHO HOSE HOE ECO CEES CEE ECHOS ECHES ECOS COSH OCHE ECHE COS SHO OHS OES SOH HE SO OH ES EH OS SH OE
Word Card Level 729 : RELAX REAL ARE AXEL AXLE ERA EAR AXE ALE LAX LEA EARL LAXER RALE REX LEX LAR AL LA EL RE ER EX AX AR AE
Word Card Level 730 : EXPLODE DOPE EXPO PEEL DEEP DOLE POLE OLD EXPEL PLED LOPE LODE LED DOE LOP POD EEL ODE DEX POX ELD ELOPE PLEX LEDE EXED LEE ELOPED LOPED DELE OLE LEX POL POLED EPODE LOXED POXED PLOD LOX DOL PED DEE DO DE ED EL EX PE OP OX OE
Word Card Level 731 : ASCEND AND CASE SEND SAND DEAN SCAN CANE DANCE SEDAN CAN END SEA SAD ADS SEC ACE DEN SAC ENDS CANS SANE ACNE ACES DENS ACED CANES DEANS CASED CANED DANCES AS AN DE ED AD EN ES AE SAN EDS DAS SEN CAD ENS CADE SADE ANDS DACE CADS SCAD CADES SCENA ACNED ACNES SCEND DECAN DACES SANED DECANS
Word Card Level 732 : ABBEY BAY BYE BABY BABE AYE EBB YEA ABBE BE BY AB BA AE AY BEY
Word Card Level 733 : FASTEST EAST FAST ASSET SAFE SEAT FATE STATE TEST TASTE FEAST SAFEST STATES TASTES FEASTS EATS AFT TESTS SEATS STATS FEATS FATES FATS FEST SEAS FETA TEAS FESS SET SAT EAT SEA FAT TEA ATE SETS FETAS FEAT TEAT FESTS FESTA SAFES TEATS TESTA FASTS SATES SETTS EASTS TASSE STETS STAT TASES FESTAS STET ETAS EFTS SATE TASSET ESTS TATS SETA ATES TASE ASS SETT ETA ATT ESS FAS TAT EFT EFS AS AT ES TE FA AE EF
Word Card Level 734 : CRUMBLE BLUE CLUB RULE CURE CRUEL LUMBER UMBER CRUMB ULCER RUBLE BLUER RUMBLE RUB CUE RUM BUM CUB RUE ELM EMU CLUE CURB LURE BLUR MULE CURL CUBE LUCE BURL BERM ECRU LUCRE BE ME EL EM RE ER UM MU MEL REC BEL REM REB ECU BUR CUR LEU CRU CEL LUBE RUBE MERC MERL MURE CULM LEMUR RUBEL UMBEL BRUME CUBER CUMBER CLUMBER
Word Card Level 735 : WEALTHY THEY WHAT YEAH LATE HEAT HATE TALE WHEAT WHALE WEALTH ETHYL WETLY THE WAY WHY LET YET LAW EAT LAY HEY TEA WET HAT ATE HAY AWE AYE THY ALE LEA ALT YEA HAW HEW TAW HALT HEAL HALE THAW TEAL WELT WHEY WHET WALE WHEAL HE AT WE AL LA EL AH HA TE EH AW AE AY TEL ETA YAH LEY YEW LAT YEH WAT LYE TYE YAW WYE AWL ETH LAH TEW LATH WETA WEAL YAWL HYLA TELA THEW TAEL LATHE THEWY LATHY HYETAL
Word Card Level 736 : RETIRE TREE TIRE TIER TIE TEE TRIER RITE IRE RET RETIE ERR REE ETRIER RETE REI IT RE ER TE TI
Word Card Level 737 : IMPROVE MORE OVER MOVIE PRIME PROVE VIPER IMPROV MOVER RIVE PRIMO MOVE PORE RIP ROMP PRIM RIME MIRE IMP POEM IRE ROPE RIPE PIER ROVE PER PRO PIE RIM REP ROE ORE REV MOP VIE OMER REPO MIR PERV POME MOPIER VIREO VOMER IMPRO PROEM PERI PERVO MOPER MOIRE ROME PROM MOPE PERM REM ROM REI EMIR EMO POI VIM VOE OR ME EM RE ER PE MI PI OP OM OI OE
Word Card Level 738 : OVERALL ROLL RAVE LOVER ROLE OVAL ROVE ORAL LORE OVER LOVE REAL OAR VALOR VEAL LEA AVE ARE ALL ERA EAR ROE ORE VALE AERO ALOE VOLE VELA ALE REV LAVE VELAR AVER RAVEL LAVER LEVO EARL LAEVO LORAL ELL LOREAL LEVA OLLA OLE OLEA RALE ALLOVER ORLE LEV VOLAR ORA LAR OVA VOE AVO OR AL LA EL RE ER AR AE OE
Word Card Level 739 : COMFORT FOR TOO ROT FROM ROOM FORM FOOT ROOF FORT ROOT MOTOR COT TOR MOO ORC ORT MORT MOOT MOOR COOT CROFT TO OF OR OM ROC ROM COO COR OFT MOT ROO OOF TORO TOCO ROTO CORF CORM TORC FROT
Word Card Level 740 : DEVON DONE ONE END OVEN NODE NOD DEN DOE ODE DEV DOVEN DOVE VEND DON EON VOE ON DO NO DE ED EN OE
Word Card Level 741 : LAMENT MENTAL MEANT METAL MANTLE MANTEL ANTE MANE TEAL LANE MALT MEAN TEAM NAME LATE MALE MEAT MEAL META TALE LEAN MATE NEAT MELT LENT LAME TAME NET MAN LET MEN MET TEN EAT TEA ATE TAN MAT ANT ALE ELM LEA ALT TAM AMEN TAEL TELA LAM MEL ALME TEL LEANT AMENT LEMAN LATEN ETA MENTA ELAN ETNA ALM LAT AT AN ME AM AL LA EL EN EM MA TE AE
Word Card Level 742 : SOLVED LOVED LOSE DOES LOVE SOLD SOLVE DOLE LOVES DOSE VOLES VOLE SLED OLDS LODE SOLE OLD LED DOE SOD ODE ELD SLOE DEV SOLED LODES DOLES LEVO VOES ELDS DEVS DOVES LEVS EDS VELD VELDS SOL OLE DOS ELS LEV DOLS ODES DOL DOVE OES VOE DO SO DE ED EL ES OS OE
Word Card Level 743 : BROKEN BORN BONE BORE ROBE BROKE KNOB KERN BORNE ON BE OR NO RE ER ONE NOR ROB ROE ORE ORB NOB EON RENO EN BO OE BEN KEN BRO REB NEB OBE OKE KOR KOB BORK BREN BERK KENO EBON KERB KORE KRONE
Word Card Level 744 : PORTION INTO POOR ONTO TRIP POINT PRINT TROOP OPTION PROTON NOT TOO TOP NOR TIP PRO POT PIT PIN TIN TON RIP OPT ROT ION TOR NIP ORT IRON PORT ROOT TORN TRIO RIOT PINT TOPO TOON PINOT PINTO INTRO NITRO POTION PRONTO PITON IN IT ON OR NO PI TI OP OI NIT ROO POI RIN NOIR TORI TORO NORI ROTI PION POON ROTO TIRO TOPI INRO PIRN PRION TOPOI TO POORI ORPIN PORIN TROPIN
Word Card Level 745 : COSTING INTO COST SIGN SONG SING ICON COIN STING SONIC TONIC STOIC TONGS INGOT NOT ITS GOT SON SIT SIN CON TIN TON GIN ION COT TIC COG NIT SOT NOG TONS CONS IONS GIST TINS TING COTS SNOT TICS COGS GINS OTIC COINS ICONS SCION ONTIC IN IT IS ON SO NO GO SI OS GI TI OI SIC INS CIS COS NOS GIT SIG ONS TOG CIG SCOT TONG NITS TOGS SNIT GITS CIGS SNOG CONI CION CIST NOGS TINGS TO COIGN TIGON INCOG CIONS TONICS INGOTS STINGO TOCSIN COIGNS TIGONS INCOGS COSIGN COTING GNOSTIC
Word Card Level 746 : PROVING VIGOR IRON GRIP GRIN PIN PING PIG RING NOR PRO RIP RIG GIN GROIN ION ROVING PORING ROPING PRONG NIP NOG PONG NORI PION GORP PRIG VINO INRO PIRN PRION GIRON PIROG PROG ORPIN PORIN PINGO GIPON GIRO POI VIG RIN NOIR GOR VOG GIP IN ON OR NO GO PI GI OP OI
Word Card Level 747 : SWEETIE WISE SITE SEE ITS WEST SWEET STEW TIES WITS TEES EWES WETS SET SIT WET TIE TEE WIT SEW ETWEES WEEST ETWEE TWEE WIST WEES TEWS WEE EWE SEI TEW EEW IT IS WE ES SI TE TI
Word Card Level 748 : GRIFFIN RIG GIN FIN RING GRIN FIRING FIG FIR RIFF IN IF GI RIN FIRN NIFF GRIFF IRING FIFING RIFFING
Word Card Level 749 : PUNCHES PUNCH USE PUN HUE SUCH PUSH HEN SPUN CUP PEN SEC SUE SUN SHE CUE CUSP SUP CUPS PUNS CUES PENS HUES HENS PUCES CHUSE PECHS SHUN SPEC PECS PEHS ECUS CEPS UPS SUPE SCUP PUCE SEN PECH HEPS PUS ECU PES HEP PEC ENS CEP HE UP US EN UH ES PE EH SH NU
Word Card Level 750 : LURKED RULED RULE DUKE LURED LURE RUDE DUEL LURK RED LED DUE ELK RUE RUED ELD KURD DURE LUDE LEKU DREK LEUD UKE LEU LEK URD DE ED EL RE ER
Thank You for visiting this page, If you need more levels of answers of Word Card or any of the answers are wrong then please comment, Our team will update as soon as possible.