Daily Challenge 30 April Easy game
Daily challenge Answer April 30, 2020, Easy game answer, hint, and detailed solution. Easy Game – Brain Test & Tricky Mind Puzzle is a top-rated game to test your IQ, memory, intelligence, problem-solving skills, and creativity. The levels aren't that hard, but they're still challenging enough to the point where you don't get bored. An excellent brain teaser game for mind development and sharp memory that you can play with your family. Easy game is an ingenious puzzle to Increase your visual processing & Test your savvy, imagination, and logic skills. Here you will get a detailed image hint of all 3 stages of this day.
30 April easy game Answer:
Stage 1: Pick 10 Mushrooms
Hint: Use knife from the pocket to cut the mushrooms
Wait for few seconds so that mushrooms will grow again, then cut them again.
Stage 2: Get The Mouse out of the hole
Hint: First put the meat in lower right corner to distract cat.
Then put cheese in front of the hole to get the mouse out of the hole.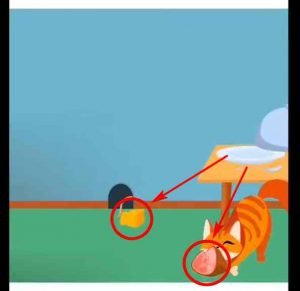 Stage 3: Help the sweethearts meet
Hint: You can move the bricks left and right.
Try to make a ladder-like structure by keeping the same brick as shown in the below picture:
Note: You can find all the daily challenges Answers in one page: Click the button below to find remaining levels: