Word Card Answers Cheats All Levels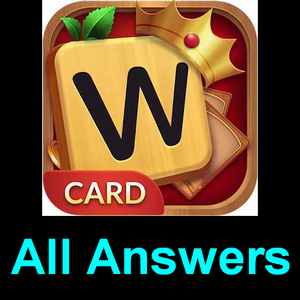 Word Card Answers and cheats to all levels are provided on this page, this game is developed by Word Puzzle Games Limited and it is available on Google play store.
Here you will find all the answers to Word Card on this page. Bookmark this page so that you can get help from this single page.
Note: Remember to visit easygameanswers.co, Or visit this page when you search the internet 'Word Card Answers' to support us.
Word Card app Answers All Levels 1-250:
Word Card Level 1 : NEW WE
Word Card Level 2 : MAP AM MA PA PAM AMP
Word Card Level 3 : NOW ON NO OWN WON OW
Word Card Level 4 : FOG OF GO
Word Card Level 5 : PATH HAT TAP AT AH PA PAT APT HA HAP PAH PHT PHAT
Word Card Level 6 : HINT IN IT HIT TIN HI NIT NTH THIN TI HIN
Word Card Level 7 : SNAP AS AN PAN NAP SPAN SPA SAP ASP PANS NAPS PA SAN PAS
Word Card Level 8 : GOLD DO GO OLD GOD DOG LOG DOL
Word Card Level 9 : WEST SET WET STEW SEW WETS WE ES TE TEW TEWS
Word Card Level 10 : ROPE PER ORE PORE OR RE ER PE PRO REP ROE OP OE REPO
Word Card Level 11 : BOWL LOW BOW BLOW OWL BO OW LOB
Word Card Level 12 : BIRD RID BID RIB ID BI DIB DRIB
Word Card Level 13 : SEAL SEA ALE SALE AS LEA ALES LEAS AL LA EL ES AE SAL ELS LASE
Word Card Level 14 : TIME MET TIE EMIT IT ME EM MI TI ITEM MITE TE
Word Card Level 15 : MAID AID AIM DAM MID MAD DIM AMID AM AI AD ID MA MI
Word Card Level 16 : BREAD ARE BAD READ BEAR DEAR RED BED BAR ERA EAR BRA DAB RAD BARE BRAD DARE BRED BEAD DRAB BARD BADE ABED BEARD BARED DEBAR BE DE ED AD RE ER AB AR BA AE DEB REB ARB DARB BARDE ARDEB
Word Card Level 17 : KIND KID INK KIN DIN IN ID KI DINK
Word Card Level 18 : MARK ARM RAM ARK MAR AM MA AR KA
Word Card Level 19 : DRIFT FIT RID DIRT IT IF TI FIR DIT FID RIFT ID DIF FRIT
Word Card Level 20 : POST TOP POT OPT SOP STOP SPOT TOPS POTS OPTS TO SO OS OP OPS SOT
Word Card Level 21 : FROM OF OR FOR FORM MO FRO OM ROM MOR
Word Card Level 22 : TOOL TOO LOT TO LOOT LOO
Word Card Level 23 : BRAND AND BAD RAN BAND BAR BAN BRA DAB NAB RAD BARN BRAD RAND DARN BRAN DRAB BARD AN AD AB AR BA ARB NARD DARB
Word Card Level 24 : START ART SAT STAR AS AT RAT TAR ARTS RATS TART TARS TARTS AR ARS ATT RAS TAT STAT TSAR TATS
Word Card Level 25 : TEACH HEAT HATE CHAT CHEAT THE ACT EAT TEA CAT HAT ATE ACE EACH TECH ACHE ETCH HE AT AH HA EH TE AE ETA TAC TEC ETH CATE TACH ECHT TACE TACHE THECA
Word Card Level 26 : COULD COLD LOUD CLOUD DO OLD DOC DUO COD CUD CLOD LUDO COL DOL UDO OUD
Word Card Level 27 : OPEN ONE PEN ON NO PE PO EON NOPE PEON PONE EN OP OE
Word Card Level 28 : THROW WHO HOW TWO TO OR HOT ROW TOW ROT TOR ORT WORT WORTH OH OW RHO THO WOT THRO TROW WROTH ROWTH WHORT
Word Card Level 29 : TREND END RED TEN TEND RENT NET DEN RET DENT NERD TERN REND DE ED EN RE ER TE TED
Word Card Level 30 : AUNT NUT ANT TAN TUN TUNA AT AN UT NU TAU
Word Card Level 31 : AWARD WAR RAW WARD WAD RAD DAW DRAW AD AW AR AA
Word Card Level 32 : TODAY DAY TOY DOT TAD OAT TAO TOD ADO TOAD DOTY OATY TOADY TO AT DO AD YO AY OY ODA YOD DATO TODY
Word Card Level 33 : FLAT FAT ALT AT AFT AL LA FA LAT
Word Card Level 34 : BLAME MALE MEAL LAME LAB ALE ELM LEA ABLE BEAM LAMB BALM BALE AMBLE BE ME AM AL LA EL EM MA AB BA AE MEL LAM BAM BEL ALM ALB BLAM BEAL MABE BEMA ALME
Word Card Level 35 : PLAY PAY LAY LAP PAL PLY ALP YAP AL LA PA AY PYA
Word Card Level 36 : SHOUT SHOT HOST SHUT OUT HOT HUT THUS THOU OUTS HUTS OUST TUSH SOUTH HOTS TO SO US OH UH OS UT SH THO SHO SOT SOU OHS SOH TOSH THOUS
Word Card Level 37 : LANCE LANE LEAN CLAN CANE CAN ACE ALE LEA LACE ACNE CLEAN AN AL LA EL EN AE LAC CEL ALEC ELAN
Word Card Level 38 : NURSE USE RUN SUN SURE US RE ER SUE RUE URN RUNS USER RUSE URNS RUNE RUES SUER RUNES EN ES NU SEN RES ERS ENS
Word Card Level 39 : WATER RATE WEAR TEAR ARE WAR ART EAT ERA TEA EAR WET RAW ATE RAT AWE TAR RET TAW WARE WART TARE AT WE RE ER TE AW AR AE ETA WAT TEW WETA WERT TAWER
Word Card Level 40 : BRING BIG BIN RING RIG GIN RIB GIB NIB GRIN BRIG IN GI BI RIN BING BRIN
Word Card Level 41 : TUBE BUT BET TUB BE UT TE TUE BUTE
Word Card Level 42 : SHADE SHE SEA HEAD HAD ASH DASH HAS SAD ADS SHED SHEA HEADS ASHED DEASH HE AS DE ED AD AH HA ES EH SH AE EDS DAS SHA DAH AHS EDH SHAD SADE HADE DAHS EDHS HADES SADHE
Word Card Level 43 : BRACE CARE RACE BEAR BARE CRAB BE RE ER AB ARE CAR BAR ERA EAR CAB ACE ARC BRA ACRE CARB ACERB AR BA AE REC REB ARB CABER
Word Card Level 44 : SIGHT HIS ITS THIS SIGH HIT SIT HITS GIST GIT IT IS HI SI GI TI SH SIG GHI SHIT SITH HIST GITS GHIS
Word Card Level 45 : BROOM ROB MOB ROOM BOO ORB MOO BOOM MOOR OR BO OM BRO ROM ROO BOOR BROMO
Word Card Level 46 : SWING WIN SIN SIGN GIN WIG SING WINS WING SWIG WIGS GINS WINGS IN IS SI GI INS SIG
Word Card Level 47 : HEAVY HEY HAY HAVE AVE AYE YEA YEAH HE AH HA EH AE AY YAH YEH
Word Card Level 48 : HUMOR OUR HUM HOUR RUM OR MO HM OH UH UM MU OM ROM RHO MOR HOM OHM MHO MOHUR
Word Card Level 49 : MODEL MODE DOLE MOLD MOLE OLD LED DOE ELM DOM ODE MOD ELD DOME DEMO MELD LODE DO ME DE ED EL EM OM OE MEL MED OLE MOL EMO DOL
Word Card Level 50 : TYPE YET PET YEP PE TE TYE
Word Card Level 51 : SKILL ILL SKI SILK ILK KILL ILLS SILL ILKS KILLS IS SI KI LIS
Word Card Level 52 : FIELD LIFE FILE LED DIE LIE FED LID ELF LEI FID FLED LIED IDLE DELI FILED FLIED ELD DE ED EL ID EF DEF DIF FIE FIL IF LIEF DEFI DIEL DELF FELID
Word Card Level 53 : LABEL ALL LAB BALL BELL BE AB ALE LEA ABLE BALE AL LA EL BA AE ELL BEL ALB BEAL
Word Card Level 54 : ASIDE SAID SIDE IDEA SEA AIDE DIE AID SAD ADS AIDS DIES DAIS IDEAS AIDES IS AS DE ED AI AD ID ES SI AE EDS DAS AIS IDS SEI SADE DESI IDES
Word Card Level 55 : READY ARE DAY YEAR READ RED DRY ERA RAY EAR DYE AYE RYE YEA RAD YAR YARD DEAR DARE DYER DRAY YARE AERY DE ED AD RE ER AR AE AY DEY RYA EYRA RAYED DEARY DERAY
Word Card Level 56 : TEAM MET EAT MEAT TEA ATE MAT MATE TAME META AT ME AM EM MA TE AE ETA TAM
Word Card Level 57 : WIDTH HIT HID WITH WIT DIT WHIT IT HI ID TI
Word Card Level 58 : CHAIR AIR CAR HAIR RICH HI AH ARC ARCH CHAR AI HA AR CHI RIA RAI ICH AHI RAH HIC CHAI CHIA
Word Card Level 59 : BUSY BUY BUS SUB BUYS BY US
Word Card Level 60 : WEIRD WIDE RIDE DREW WIRE RED DIE RID WED DEW IRE DIRE WEIR IRED WIDER WIRED WE DE ED RE ID ER REI WRIED
Word Card Level 61 : SLOPE LOSE POSE POLE SOLE SOP LOP LOPE SLOP POLS SLOE LOPS POLES LOPES SO EL ES PE OS OP OE SOL OLE OPS POL ELS PES OES PESO EPOS
Word Card Level 62 : DIVER RED RID RIDE DIVE DIE REV VIE IRE DEV DIRE VIED RIVE IRED DRIVE RIVED DE ED RE ID ER REI DEVI VIDE
Word Card Level 63 : LITER LET TIE TIRE TILE IT RE ER LI TI LIE LIT IRE LEI RET TIER RITE LITE RILE RELIT LITRE EL TE TEL TIL REI LIRE LIER RIEL TILER
Word Card Level 64 : SWEAT WEST EAST SEAT WAS SET SAW SAT EAT SEA TEA WET ATE AWE SEW TAW EATS STEW SWAT TEAS WETS WASTE AS AT WE ES TE AW AE ETA WAT TES TEW SATE WETA SETA ATES WAST TASE AWES WATS ETAS TAWS TEWS TAWSE WETAS
Word Card Level 65 : FROST SORT SOFT FORT FOR ROT TOR ORT ROTS TORS ORTS FORTS OF TO OR SO OS OFT SOT FROT
Word Card Level 66 : SWAMP SWAM SWAP SPAM WASP WAS SAW MAP SPA PAM PAW SAP AMP ASP MAPS PAWS AMPS SAMP AS AM MA PA AW PAS MAS MAW WAP MAWS PAMS WAPS
Word Card Level 67 : ENTER TEN NET TREE TEE RET RENT TEEN TERN TREEN REE EN RE ER TE RETE ERNE RENTE TERNE
Word Card Level 68 : EVERY EYE EVE VERY EVER RE ER REV RYE VEER VEE REE EYRE EYER EERY VEERY
Word Card Level 69 : SCORE ROSE CORE SEC ROE ORE ROES CORES ECO ORC SORE EROS ORES ORCS ROC REC OR SO RE ER ES OS OE RES COS ERS COR OES ROCS ECOS RECS CERO CORS CORSE CEROS
Word Card Level 70 : BOUND NOD BUD DUO BOND BUN DUB NUB NOB UNDO BUND UDON ON DO NO BO NU DON DUN UDO OUD
Word Card Level 71 : LIAR AIR RAIL AIL LAIR RIA AL LA AI AR RAI LAR LIRA RIAL LARI ARIL
Word Card Level 72 : STOMP TOP POT MOST STOP OPT MOP SOP POST SPOT TOPS POTS OPTS MOPS TO SO OS OP OM OPS SOM MOT SOT OMS MOTS
Word Card Level 73 : POWER WORE ROPE PORE PER ROW PRO OWE REP ROE PEW ORE POW WOE PROW WE OR RE ER PE OP OW OE REPO
Word Card Level 74 : COAST COST CAST COAT TACO COATS TO AS AT SO OS ACT SAT CAT COT SAC OAT TAO ACTS CATS OATS TAOS COTS TACOS COS TAC SOT OCA SCOT SCAT TACS STOA SOCA OCAS OAST COSTA ASCOT
Word Card Level 75 : STICK SIT KIT SICK SKI TICK KITS TICKS ITS TIC SKIT TICS IT IS SI TI KI SIC CIS TSK ICK CIST
Word Card Level 76 : STOVE SET VOTE VEST TOE VET TOES VETO VETS VOTES TO SO ES TE OS OE SOT OES VOE VOES
Word Card Level 77 : MARS ARM RAM MAR ARMS RAMS AS AM MA AR ARS MAS RAS
Word Card Level 78 : FACED FACE CAFE FADE FED ACE FAD DEAF ACED DECAF DE ED AD FA AE EF DEF CAD CADE DACE
Word Card Level 79 : WORLD OLD LOW WORD ROW ROD OWL LORD WOLD OR DO OW DOR DOL
Word Card Level 80 : BATH HAT BAT TAB AT AH HA AB BA BAH BAHT
Word Card Level 81 : ROGUE OUR EGO URGE RUG ROE ORE RUE GORE EURO OGRE ERGO ROUGE REG OR GO RE ER OE GOR ERG GOER GRUE ERUGO
Word Card Level 82 : SPRAY SAY PAY PRAY SPAR RAY RAP PAR SPY SPA SAP PRY ASP YAP YAR PAYS RAYS RAPS RASP PARS PRAYS RASPY AS PA AR AY ARS PAS RAS RYA PYA SPRY SPAY YAPS RYAS PYAS
Word Card Level 83 : MIXER MIX RIM MIRE IRE RIME REMIX ME EM RE ER EX MI XI REX MIR REM REI EMIR MIREX
Word Card Level 84 : BOAT BAT TAB BOT OAT TAO TO AT BO AB BA OBA BOA BOTA
Word Card Level 85 : SMACK ASK MASK SACK CAM SAC SCAM MACS CAMS CASK MAC AS AM MA KA MAS SKA MACK MACKS
Word Card Level 86 : SKATE TAKE EAST SEAT STEAK SET ASK SAT EAT SEA TEA ATE TASK SAKE EATS TEAS TEAK TAKES STAKE AS AT ES TE KA AE KAT ETA KEA TSK SKA SATE KATS KETA SETA ATES TASE ETAS SKAT KEAS KETAS TEAKS
Word Card Level 87 : TOUGH HUG HUT THUG OUT GOT HOT GUT TUG HOG THOU GOUT GOTH OUGHT TO GO OH UH UT UGH THO TOG
Word Card Level 88 : STUDY DUST DUTY STY STUD DUSTY US UT
Word Card Level 89 : MAYBE MAY BYE BEAM BAY AYE YEA BEAMY EMBAY BE BY MY ME AM EM MA AB BA AE AY BAM BEY YAM MABE BEMA
Word Card Level 90 : FAITH HIT FAT FIT HAT AFT HAFT IT AT IF HI AI AH HA TI FA AHI AIT FAH THAI FIAT
Word Card Level 91 : SHIP HIS HIP SIP HIPS IS HI SI PI SH PSI PHI PIS PISH PHIS
Word Card Level 92 : PLOT LOT TOP POT TO PO OPT LOP OP POL
Word Card Level 93 : CRAFT FACT CART FAR RAFT CAR ART ACT FAT CAT RAT ARC TAR AFT FART FRAT AT AR FA TAC ARF
Word Card Level 94 : MAPLE MALE MEAL PALM PALE LEAP LAMP MAP LAP PAM PAL PEA APE ALE ELM AMPLE LEA AMP ALP PLEA LAME PEAL LAM ME AM AL LA EL EM MA PA PE AE MEL ALM ALME
Word Card Level 95 : CARVE ARE CARE RACE CAR ERA EAR ACE AVE ARC REV CAVE ACRE RAVE AVER CRAVE RE ER AR AE REC CAVER VAREC
Word Card Level 96 : TRIBE BIT TIE RIB BITE TIRE TIER BET IRE RET RITE BRIE BIER BITER IT BE RE ER TE TI BI REB REI BRIT
Word Card Level 97 : SHOW WHO HOW SOW HOWS SO OH OS SH OW SHO OHS SOH
Word Card Level 98 : TRADE READ RATE DATE DEAR TEAR ARE ART RED EAT ERA TEA EAR ATE RAT TAR TAD RAD RET DARE DART TARE RATED TREAD AT DE ED AD RE ER TE AR AE TED ETA DRAT TRAD DATER TARED DERAT
Word Card Level 99 : NOVEL LOVE OVEN ONE LONE VOLE LEVO NOEL ON NO EL EN OE OLE LEV EON VOE LENO ENOL
Word Card Level 100 : DAILY DAY LAY LADY AID LID LAD AIL LAID DIAL IDLY AL LA AI AD ID AY DAL IDYL
Word Card Level 101 : STRAIN STAR RAIN TRAIN STIR RANT SAINT TRAINS ITS AIR ART SAT RAN SIT SIR SIN RAT TIN TAN TAR ANT ARTS RATS ANTS AIRS ANTI TINS TANS TARS RAINS TRANS STAIN SATIN STAIR RANTS ASTIR IN IT IS AS AT AN AI SI AR TI SAN ARS INS AIS RAS RIA AIN ANI NIT RAI AIT RIN IRAN SARI TSAR TARN NITS TAIN SNIT RAIS RANI SATI ANIS SAIN RIAS AITS SARIN SITAR TAINS ANTIS TARNS STRIA RIANT RANIS NARIS TARSI INSTAR SANTIR
Word Card Level 102 : BEFORE FOR FEE ROB FREE BEER ROBE BEEF REEF BEE ROE ORE FOE ORB BORE FORE OF BE OR RE ER BO EF OE BRO REF REB FOB REE OBE FORB FEEB FROE
Word Card Level 103 : SENIOR ROSE RISE NOSE NOISE SIREN ONE SON NOR SIR SIN ROE ORE ION IRE EON ONES IRON SORE REIN IONS EROS SIRE EONS SINE ORES ROES IRES RISEN RINSE REINS IRONS RESIN SNORE OSIER RENO IS ON OR SO NO EN RE ER ES SI OS OI OE INS SEN RES NOS ERS REI SEI ENS ONS OSE RIN OES IN NOIR REIS NORI SONE NOES SORI INRO SENOR NORSE ROSIN NOIRS EOSIN SERIN ORNIS NORIS RENOS IRONE NOSIER IRONES
Word Card Level 104 : LEMON ONE MEN LONE ON NO ME EM ELM MOLE OMEN MELON EL EN OM OE MEL OLE MON MOL NOM EMO EON LENO NOEL NOME MENO ENOL
Word Card Level 105 : DISK KID SKI SKID KIDS IS ID SI KI IDS
Word Card Level 106 : ROUTE TRUE TOUR TORE OUTER OUT OUR TOE ROE ORE ROT RUE RUT TOR RET EURO ROTE ROUT OUTRE ORT TO OR RE ER TE UT OE TUE
Word Card Level 107 : GUILTY GUY LIT UGLY GUILT GUT TUG LUG GLUT GILT IGLU GIT TIL IT UT GI TI TUI
Word Card Level 108 : THREAT THAT HEAR RATE HEART TREAT THE ARE HER ART EAT ERA TEA EAR HAT ATE RAT TAR RET HEAT HATE TEAR TART HARE TARE TEAT EARTH THETA HATER HATTER HE AT AH RE HA ER TE EH AR AE ETA ATT TAT RAH ETH HART RATH RHEA TAHR TRET TETH TATER TETRA RATHE
Word Card Level 109 : SPLIT LIST SLIP SPIT ITS SIT TIP LIT LIP PIT SIP LIPS TIPS PITS SLIT SILT LISP SPILT IT IS SI PI TI TIL PSI LIS PIS LITS TILS SLIPT
Word Card Level 110 : FISHER FIRE FISH RISE FRESH IS HE IF HI RE ER EH HIS SHE HER SIR FIR IRE HIRE HERS HEIR RIFE SIRE IRES FIRES FRIES HEIRS HIRES ES SI SH EF RES REF IFS ERS REI SEI HIE FIE FEH EFS REIS FIRS REFS SERF SEIF SHRI RESH HIES FEHS SHIRE SERIF FRISE SHIER SHERIF
Word Card Level 111 : BUNDLE BLUE BEND LEND DUEL BLEND END LED BED DUE BUD DEN BUN DUB NUB ELD NUDE BLED DUNE LUNE BUND BLUED BE DE ED EL EN NU BEN DEB BEL DUN NEB LEU LUBE UNDE BEDU LUDE LEUD LUBED UNLED
Word Card Level 112 : TABLE LET EAT ABLE LATE BEAT BELT TALE TEA BET LAB ATE BAT TAB ALE LEA ALT BETA BALE TEAL ABET BATE BLEAT AT BE AL LA EL TE AB BA AE TEL ETA BEL LAT ALB BEAL BLAT TELA BLET TAEL BLATE
Word Card Level 113 : GRAPE PAGE GEAR RAGE ARE AGE PER ERA EAR GAP RAP PAR REP RAG PEA PEG APE PEAR REAP PARE GAPE AGER PAGER RE PA ER PE AR AG AE REG APR GAR ERG AREG APER PEAG GAPER PARGE
Word Card Level 114 : ADORE READ ROAD DEAR ARE RED ERA EAR ROD DOE ROE ORE ODE ADO RAD OAR RODE DARE REDO AERO DOER OR DO DE ED AD RE ER AR AE OE ODA ORA DOR ORAD ODEA OARED OREAD
Word Card Level 115 : DINNER NINE RIDE INNER END RED DIE RID INN DEN DIN IRE DIRE REIN DINE RIND NERD REND IRED DINER NINER IN DE ED EN RE ID ER REI RIN DENI NIDE RENIN INNED ENDRIN
Word Card Level 116 : DOMAIN AND MAN AID MIND MAIN MAD AIM NOD DAM DIM MID DIN ION DOM MOD ADO AMID MAID MOAN AMINO NOMAD ADMIN IN ON DO AN NO AM AI AD ID MA MO MI OM OI OD DON MON ODA NOM AIN ANI OMA MOA NIM DINO OMAN MINA DONA MANO MODI NOMA NODI NAOI OMANI MONAD AMNIO DANIO AMIDO DAIMON
Word Card Level 117 : PASTA SAT PAT TAP PAST AS AT PA SPA APT SAP ASP SPAT TAPS PATS AA PAS AAS TAPA TAPAS
Word Card Level 118 : TASTE TEST EAST STATE SET SAT EAT SEA TEA ATE SEAT EATS TEAS TEAT AS AT ES TE AE ETA ATT TAT STAT SATE TATS SETA ATES TASE SETT STET ETAS TESTA TEATS
Word Card Level 119 : REALLY YEAR REAL RELY EARLY RALLY LAYER ARE ALL LAY ERA RAY EAR AYE ALE RYE LEA YEA YAR YELL LYRE YARE ALLY ALLEY RELAY LEARY AL LA EL RE ER AR AE AY ELL LEY LYE LAR RYA EARL RALE ARYL AERY EYRA RALLYE
Word Card Level 120 : NIGHT THIN HINT THING HIT TIN GIN TING NIGH GIT IN IT HI GI TI NIT NTH HIN GHI
Word Card Level 121 : SMOKEY YES KEY SOME SMOKE SKY SOY KEYS YOKE SMOKY SO MY ME EM ES YO OS OM OY OE EMS SOM EMO KOS OKE KYE OES OMS MOKE KYES OKES SYKE EMOS OYES MOSEY YOKES MOKES
Word Card Level 122 : TRAIL TAIL RAIL LIAR TRIAL AIR ART LIT RAT TAR LAIR ALT AIL TIL RIA TALI IT AT AL LA AI AR TI LAT RAI LAR AIT LIRA RIAL LARI ALIT ARIL LATI
Word Card Level 123 : SHIELD SIDE HELD HIDE SLIDE DISH SLID SHED LIED ISLE HIDES HIS SHE LED DIE LIE LID HID LEI ELD LIES DIES IDLE DELI LIDS SLED SHIED SIDLE DELIS IDLES ED EL HI ID ES SI EH SH EDS ELS IDS LIS SEI HIE EDH DESI IDES LEIS DIEL HIED SILD HIES EDHS ELDS ELHI IS HE DE ISLED DELISH
Word Card Level 124 : PLANET PLAN LATE TAPE LEAN LEAP PLANT AT AN PA PE LET TEN EAT TEA NET PAN PAT ATE LAP PET PEN TAP TAN PAL APT NAP PEA ANT APE ALE LEA ALT ALP PALE LANE TALE NEAT PLEA LENT ANTE PEAT PANE PANT TEAL NAPE PELT PEAL PLAT PLANE PANEL PLATE LEAPT PENAL PETAL PLEAT PLATEN AL LA EL EN TE AE TEL ETA LAT PATE ELAN PENT ETNA NEAP TELA TEPA PEAN TAEL NEPAL LEANT PLENA PATEN TEPAL PALET LEPTA LATEN
Word Card Level 125 : SHELF SHE SELF ELF FLESH HE EL ES EH SH EF ELS FEH EFS FEHS
Word Card Level 126 : AWAKEN NEW KNEW WAKE AWAKE AWE WEAK ANEW WANE WEAN WAKEN WE AN EN AW KA AE AA KEN WAN ANA WEN KEA AWN KANA WEKA KNAWE
Word Card Level 127 : NERVE EVE EVEN EVER REV VEER NEVER EN RE ER VEE REE NEVE ERNE
Word Card Level 128 : SOLID OLD OIL SOLD SOIL LID SOD SLID IDOL OILS LIDS OLDS SILO IDOLS IS DO SO ID SI OS OI SOL DOS IDS LIS DOL LIDO SOLI DOLS DIOL SILD SOLDI DIOLS LIDOS SLOID
Word Card Level 129 : HONEST THEN SENT NOTE HOST THOSE STONE THE NOT SHE ONE SET SON HOT TEN NET TOE TON HEN HOE NTH SOT EON SHOT ONES NOSE TONE TONS TENS SHOE NEST TOES NETS HOSE HENS HONE EONS SNOT NOTES TONES ONSET SHONE ETHOS TO HE ON SO NO OH EN ES TE EH OS SH OE SEN NOS HON THO SHO TES HET NOH ENS ONS OSE ETH OHS SOH OES SHEN HOTS TOSH NOSH HONS SONE HEST NOES SOTH HETS HENT ETHS SETON HONES STENO HOSEN THENS SHENT SHOTE HENTS ETHNOS
Word Card Level 130 : MEDAL MADE DEAL LEAD MALE LED MAD DAM LAD ALE ELM LEA ELD MEAL DALE DAME MEAD LAME MELD ME AM AL DE LA ED EL AD EM MA AE MEL MED LAM DAL ALM LADE ALME LAMED
Word Card Level 131 : NORTH HOT NOR TON HORN TORN THORN TO ON OR NO NOT ROT TOR ORT OH HON RHO THO NTH NOH THRO
Word Card Level 132 : LOVER ORE OVER LOVE ROE REV ROLE ROVE LORE VOLE LEVO OR EL RE ER OE OLE LEV VOE ORLE
Word Card Level 133 : CAMERA CAME CARE CREAM RACE AREA ACRE MACE ARE CAR ARM ERA EAR ACE ARC RAM CAM MAR MARE CRAM ACME REAM ME AM EM RE MA ER AR AE AA MAC AMA REC REM MARC MARA MERC MAAR ARAME ARECA MACER
Word Card Level 134 : STOLE LOST LOSE SOLE LET LOT SET TOE SOT LOTS LETS TOES SLOT LEST TOLE SLOE TO SO EL ES TE OS OE TEL SOL OLE ELS OES TELS TELOS TOLES
Word Card Level 135 : ORANGE GONE NEAR GEAR RANGE GORE EARN RAGE RANG ANGER ORGAN ARE ONE AGO AGE RAN NOR ERA EAR EGO ROE ORE RAG NAG OAR NOG AERO OGRE ROAN ERGO AGER GROAN ON OR AN NO GO EN RE ER AR AG AE OE GEN REG ORA GAN GAR GOA EON GOR ERG NEG GRAN AGON GOER AEON GNAR GEAN AREG GENOA ARGON GONER ORANG GENRO AGONE REGNA ONAGER
Word Card Level 136 : CRIME ICE RIM RICE IRE MICE RIME MIRE EMIC ME EM RE ER MI MIR MIC REC REM REI EMIR MERC CIRE
Word Card Level 137 : PLACE PACE PALE CAPE LEAP CAP LAP ACE PAL PEA PAC APE ALE LEA ALP PLEA LACE CLAP PEAL AL LA EL PA PE AE LAC PEC CEP CEL ALEC
Word Card Level 138 : LOCKER ROLE ROCK CORE LOCK CLERK ELK ROE ORE ECO ORC COLE COKE LORE CORK RECK RELOCK OR EL RE ER OE OLE ROC REC COL COR LOR LEK OKE CEL KOR KORE KOEL CERO ORLE OCKER CEORL
Word Card Level 139 : EARLY YEAR REAL LAYER RELY ARE LAY ERA RAY EAR AYE ALE RYE LEA YEA YAR LYRE YARE RELAY LEARY EARL LA EL RE ER AR AE AY LEY LYE LAR AL RYA RALE ARYL AERY EYRA
Word Card Level 140 : WAKING WIN KING GAIN WING AKIN WINK INK KIN GIN WIG NAG GAWK GNAW WAG AN AI AW GI AG KA KI WAN IN AIN ANI GAN AWN AGIN WAIN KINA GINK WIGAN KIANG AWING
Word Card Level 141 : SAVE SEA AVE VASE AS ES AE VAS AVES
Word Card Level 142 : PICKED PICK DECK EPIC PIKE DICE DIE KID ICE PIE DIP KIP PECK ICED PIED DE ED ID PE PI KI PIC PED PEC CEP ICK KEP PICE CEDI KEPI PIKED
Word Card Level 143 : APART ART PAT TAP PART TRAP RAP PAR RAT APT TAR TARP RAPT AT PA AR AA APR PARA PRAT TAPA ATAP
Word Card Level 144 : THYME THE YET THEY MET HEY THY HEM THEM MYTH HE MY ME EM TE EH YEH TYE ETH MEH METH
Word Card Level 145 : MARBLE REAL ABLE MALE BEAR MEAL BLAME BEAM LAMB REALM AMBER BE ME AM EM RE MA ER AB ARE ARM BAR ERA EAR LAB RAM BRA MAR ALE ELM LEA BARE MARE LAME BALM BALE BERM REAM MARL BREAM BLARE AMBLE BALER RAMBLE AL LA EL AR BA AE MEL LAM BAM BEL REM REB ALM LAR ALB ARB EARL BLAM BEAL MERL MABE RALE BEMA BARM ALME LAMER ABLER EMBAR BLEAR AMBLER BLAMER LAMBER
Word Card Level 146 : BULLET TELL BLUE BELL BUT LET BET TUB BELT TUBE BULL LUTE TULLE BE EL TE UT TEL ELL BEL TUE LEU LUBE TULE BUTE BLET BLUET BUTLE
Word Card Level 147 : SPORT STOP SORT POST SPOT PORT TOP PRO POT OPT ROT TOR SOP SOT ORT TOPS POTS PROS OPTS ROTS TORS ORTS PORTS TO OR SO OS PO OP OPS PST STROP PROST
Word Card Level 148 : OMELET MEET MELT MOTEL LET LOT MET TOE TEE ELM EEL MOLE TOME MOTE MOLT TOLE EMOTE METE ME EL EM TE OM OE LEE MEL TEL OLE MOL MOT EMO TEEM TO TEEL LEET METOL TELOME
Word Card Level 149 : BLAST LAST SALT SLAB STAB SAT LAB BAT TAB ALT LABS BATS TABS SLAT AS AT AL LA AB BA ABS SAL BAS LAT ALB SAB BAST LATS BLAT ALTS ALBS BLATS
Word Card Level 150 : EXPORT PORT POET ROPE TOP PER PRO POT PET TOE REP OPT ROE ORE ROT TOR POX RET ORT TORE EXPO ROTE PORE TROPE REPOT TOPER TO OR RE ER EX PE TE OP OX OE REX PERT REPO TOPE OXER PREX OXTER
Word Card Level 151 : SHIFT HIS ITS HIT THIS FISH FIST SIFT SIT FIT HITS FITS IT IS IF HI SI TI SH IFS SHIT SITH HIST
Word Card Level 152 : CHEAP EACH PACE CAPE HEAP HE AH PA PE EH CAP ACE PEA PAC APE HAP ACHE CHAP PEACH HA AE PAH HEP PEC CEP PECH CAPH EPHA CHAPE
Word Card Level 153 : HORSE ROSE HERO SHOE SHE HER ROE ORE HOE HERS SORE HOSE EROS ORES ROES SHORE HE OR SO OH RE ER ES EH OS SH OE RES ERS RHO SHO OHS SOH OES RESH HOER RHOS HEROS HOSER SHERO HOERS SHOER
Word Card Level 154 : MINUTE TIME MINE UNIT UNITE MEN MET TEN NET TIE TIN NUT TUN ITEM MENU TUNE MINT MUTE EMIT MITE TINE NITE UNMET UNTIE MINUET EMU IT ME EN EM UM MI TE UT MU TI NU IN NIT TUM TUE NIM TUI MUNI MIEN ETUI MUTINE
Word Card Level 155 : ROBOT ROB ROT BOT ROOT TOO BOO TOR ORB ORT BOOT TO OR BO BRO ROO TORO BOOR ROTO BORT
Word Card Level 156 : PLUNGE GUN LEG PEN LUNG LUNGE GEL PEG PUN LUG PLUG GLUE PULE GULP LUGE LUNE GLEN UP EL EN PE NU GEN PUG LEU GNU NEG PUL NUG PUNG GENU UNPEG PUNGLE
Word Card Level 157 : VALET LET LATE TALE EAT TEA ATE AVE VET ALE LEA VAT ALT VEAL TEAL VALE VELA LAVE AT AL LA EL TE AE TEL ETA LEV LAT TAV TELA LEVA TAEL
Word Card Level 158 : TISSUE SITE SUIT ISSUE SITES SUITE SUITES ITS USE SET SIT TIE SUE USES SETS SITS TIES SUES SUET SUITS IT IS US ES SI TE UT TI ESS SEI TUE TUI ESTS SEIS SIES TUIS ETUI SITUS STIES ETUIS SUETS
Word Card Level 159 : PATCH ACT CAT HAT PATH CAP TAP CHAT PACT CHAP PAT APT PAC HAP AT AH PA HA TAC PAH PHT PHAT TACH CAPH CHAPT
Word Card Level 160 : MANGO MAN AGO MOAN ON AN NO GO AM MA MO AG NAG NOG AMONG OM MON MAG NOM GAN OMA GOA MOA GAM MOG OMAN MANO NOMA AGON OGAM
Word Card Level 161 : WREATH WHAT HEAR RATE WATER THE ARE HER WAR ART EAT ERA TEA EAR WET HAT RAW ATE RAT AWE TAR RET HAW HEW TAW HEAT WEAR HATE TEAR WARE HARE THAW WART WHET TARE HEART EARTH THREW WHEAT WRATH HATER HE AT WE AH RE HA ER EH TE AW AR AE ETA WAT RAH ETH TEW HART RATH RHEA WETA WERT THEW TAHR RATHE TAWER THRAW THAWER
Word Card Level 162 : PARTY PART PRAY TRAP TRY ART PAY RAY PAT TAP RAP PAR RAT APT TAR PRY YAP YAR TRAY TARP RAPT ARTY AT PA AR AY RYA PYA PRAT PATY
Word Card Level 163 : SCREAM SAME CAME CASE CARE RACE CREAM CARES SCARE SMEAR CREAMS ARE CAR SEA ARM ERA EAR SEC ACE ARC RAM CAM MAR SAC ARMS CARS EARS MARS RAMS SCAR ACRE MARE SCAM SEAM ERAS ARCS MACE CRAM ACES MACS SEAR ACME CAMS REAM ACRES RACES REAMS MARES AS ME AM EM RE MA ER ES AR AE MAC ARS RES MAS REC EMS REM ERS RAS MARC MESA SERA ARES MERC REMS RECS RASE MASER SCRAM CRAMS MERCS MARSE MACES CAMES SERAC MARCS ACMES ESCAR MACER MACERS
Word Card Level 164 : STRAND STAR SAND DART STAND AND ART SAT RAN SAD ADS RAT TAN TAR ANT TAD RAD ARTS RATS RAND ANTS DARN RANT TANS TARS TRANS DARTS RANTS AS AT AN AD AR SAN ARS DAS RAS TSAR ANDS TARN DRAT RADS TADS TRAD SARD NARD RANDS TARNS DARNS TRADS DRATS NARDS
Word Card Level 165 : PURSE SURE PURE USER SPUR SUPER USE PER SUE REP RUE SUP REPS RUSE RUES SUER UP US RE ER ES PE UPS RES SEP ERS PUS PES URP PERU SUPE URPS SPUE SPRUE
Word Card Level 166 : DRIVER RIDE DIVE DIRE DRIVE RED DIE RID REV VIE IRE DEV ERR VIED RIVE IRED RIVER RIDER DIVER DRIER RIVED DE ED RE ID ER REI DEVI VIDE DIRER
Word Card Level 167 : BREAK BARE BAKE BARK ARE BAR ERA EAR BRA ARK BEAR RAKE BEAK BAKER BRAKE BE RE ER AB AR BA KA AE REB KEA ARB KAB BERK KERB
Word Card Level 168 : IMAGE AGE AIM MEGA ME AM EM MA MI AG GEM GAME MAGE AI GI AE MEG GAM MAGI
Word Card Level 169 : VENDOR OVER DONE OVEN DROVE RODE NODE NERD DRONE ONE END RED NOR ROD NOD DEN DOE ROE ORE REV ODE DEV EON ROVE REDO DOER REND RENO OR DO NO DE ED EN RE ER OD OE DON DOR VOE ON DOVE DORE VEND DEVON RONDE ROVED REDON ROVEN DOVEN
Word Card Level 170 : TRENDY TEND RENT TREND END YET TRY RED TEN DRY NET DEN DYE RYE RET DENY DENT TREY DYER NERD TYRE TERN REND ENTRY NERDY DE ED EN RE ER TE TED YEN DEY TYE TYNE TYER DYNE RYND TYRED TYNED
Word Card Level 171 : PLEDGE DEEP EDGE LEDGE PEEL GLEE PLED LED LEG GEL PEG EEL ELD GELD DE ED EL PE LEE DEE GEE PED DELE LEDE GEED GLEDE GLEED
Word Card Level 172 : VALID LAID DIAL AVID AID VIA LID LAD AIL VAIL DIVA VIAL AL LA AI AD ID DAL
Word Card Level 173 : PIERCE PEER EPIC PRICE RICE RIPE PIECE CREEP RECIPE PER ICE PIE REP RIP IRE PIER CREPE RE ER PE PI CEE REC REI PIC REE PEC CEP PERI CRIP PERC PICE CERE CIRE CEPE CRIPE PIECER
Word Card Level 174 : SPOKEN OPEN NOSE POSE SPOKE NOPE POKE OPENS POKES ONE SON PEN SOP ONES PENS EONS PONS PEON PONE KNOP PEONS PONES KNOPS ON SO NO EN ES PE OS OP OE KEN SEN OPS NOS KOS PES EON ENS OKE OES KOP KEP PESO KENO SONE KOPS NOES KENS EPOS OKES SKEP KEPS KENOS KNOSP
Word Card Level 175 : BORING BORN RING IRON BRING BIG NOR ROB BIN RIG GIN RIB ION BOG ORB GIB NIB NOG GRIN BRIG BONG BIRO ROBIN BINGO GROIN ROBING ORBING IN ON OR NO GO BO GI BI OI BIO BRO OBI NOB GOB RIN GOR NOIR BING BRIN GIRO BRIO NORI INRO BOING GIRON
Word Card Level 176 : APPEAL LAP APP APE LEAP APPLE PA PE PAL PEA ALE PAP LEA ALP PALE PLEA PEAL PAPAL AL LA EL AE AA ALA PEP AAL PAPA ALAE PALP APPEL APPAL PALEA PEPLA
Word Card Level 177 : ABOARD ROAD BOAR BOARD BROAD DRAB BARD ABROAD BAD BAR ROB ROD BRA DAB ADO RAD ORB OAR BRAD OR DO AD BO AB AR BA OD AA ABA BRO OBA ODA BOA ORA DOR BAA ARB ARAB BORA DARB ORAD DOBRA
Word Card Level 178 : WIDELY WIDE WILD LIED WIELD IDLE WELD IDLY YIELD LED DIE LIE LID DYE WED DEW LEI ELD DELI WILY DEWY WILE WE DE ED EL ID LI LEY DEY YEW LYE WYE LEWD WYLE DIEL IDYL LWEI YELD WILED WYLED WIELDY DEWILY
Word Card Level 179 : CANDLE DEAL LAND LEAD LANE LEAN DANCE CLEAN CLAN LANCE AND CAN END LED ACE DEN LAD ALE LEA ELD DEAN DALE CANE LEND LACE CLAD ACNE ACED LACED CANED AN AL DE LA ED EL AD EN AE CAD DAL LAC CEL ALEC ELAN CADE DACE LADE LADEN CLADE DECAL ELAND ACNED DECAN NALED LANCED
Word Card Level 180 : ROSTER SORT REST ROSE TORE SORE STORE RETRO RESORT SET TOE ROE ORE ROT TOR ERR RET SOT ORT TOES ROTE EROS ROTS ORES TORS ROES ORTS TO OR SO RE ER ES TE OS OE RES ERS TES OSE OES TRES ERRS TORR ERST RETS SORER ROTES TORSE TORES TORRS SORTER STORER RETROS
Word Card Level 181 : ELDEST STEEL STEED SLEET SEED ELSE TEED LETS LEST SLED TEES EELS SEE LET SET LED TEE EEL ELD TELES TELE DEET LEES DEES DELE TEEL TEDS TELS DELT LEET LEDE SEEL ELDS STELE DEETS DELTS LEETS LEE TED DELES EDS DEE TEL ELS LEDES TES TEELS DE ED EL ES TE
Word Card Level 182 : BURNT BUT RUN RUB TURN TUB NUT BUN RUT URN NUB TUN BURN BUNT RUNT BRUNT UT NU BUR BRUT
Word Card Level 183 : BELIEF LIE FEE LIFE FEEL BEE ELF EEL LEI FILE BEEF FLEE BILE BELIE BE IF EL BI EF LEE BEL LIB FIB FIE FIL LIEF FEEB
Word Card Level 184 : MODULE LOUD MODE DOME MOLD MODEL MULE MOLE DUEL MOULD OLD LED DUE MUD DOE DUO ELM DOM ODE MOD EMU ELD DOLE DEMO MELD LODE LUDO DO ME DE ED EL EM MO UM MU OM OD OE MEL MED OLE MOL EMO DOL LEU UDO OUD OLDE MOUE LUDE DOUM LEUD MEOU ODEUM OLEUM MULED
Word Card Level 185 : FLOWN NOW FLOW WOLF OWN LOW WON OWL FOWL OF ON NO OW FON
Word Card Level 186 : PURSUE SURE PURE SUPER USE PER SUE REP RUE SUP USER SPUR REPS RUSE RUES SUER PURSE UP US RE ER ES PE UPS RES ERS PUS PES URP PERU SUPE URUS USURP SPRUE
Word Card Level 187 : MEDIA MADE IDEA AMID AIDE AIMED DIE AID MAD AIM DAM DIM MID DAME MAID DIME MEAD IDEM AMIDE ME AM DE ED AI AD EM ID MA MI AE MED
Word Card Level 188 : SLOGAN ALSO LONG GOAL ALONG AGO SON GAS LOG LAG SAG NAG SONG LOAN SANG LOGS SNAG LAGS SLOG SLAG SAGO NAGS GOALS LOANS SALON SLANG LONGS NOG AS AN SO NO GO AL LA OS AG SAN SOL GAL SAL NOS GAN GOA ON LAOS GALS SOLA GAOL AGON NAOS GOAS SNOG NOGS LOGAN ANGLO GLANS SOLAN GAOLS AGONS ANGLOS LOGANS
Word Card Level 189 : PLANT PAN TAP PLAN LAP PAT TAN PAL APT NAP ANT ALT ALP PANT PLAT AT AN AL LA PA LAT
Word Card Level 190 : SLAYER EASY SALE RELY EARLY ARE SAY YES SEA LAY ERA RAY EAR AYE SLY ALE RYE LEA YEA YAR YEAR REAL EARS SEAL RAYS LAYS ERAS SLAY SEAR ALES LYRE LEAS AYES YARE YEARS LAYER LASER RELAY LEARY SAYER LAYERS RELAYS AS AL LA EL RE ER ES AR AE AY ARS SAL RES ELS ERS RAS LEY LYE LAR RYA EARL LARS SERA ARES YEAS LEYS LYSE RALE ARYL RYES RASE LASE AERY EYAS LYES EYRA RYAS EARLS ARLES RALES LYRES REALS LARES SLYER LYASE SERAL EYRAS RESAY ARYLS
Word Card Level 191 : NARROW NOW WORN ARROW OWN WAR WON RAN NOR ROW RAW OAR WARN ROAR ROAN ON OR AN NO AW AR OW WAN ORA AWN ROWAN
Word Card Level 192 : MOLTEN NOTE TONE MELT LENT LEMON TO ON NO ME EM NOT ONE LET LOT MEN MET TEN NET TOE TON ELM LONE MOLE OMEN TOME MOLT TOLE MOTEL MELON EL EN TE OM OE MEL TEL OLE MON MOL NOM MOT EMO EON LENO NOEL MOTE NOME MENO ENOL MONTE MENTO LENTO METOL MELTON LOMENT
Word Card Level 193 : BINARY RAIN BARN BRAIN ANY AIR RAN BAR BAY RAY BAN BIN BRA RIB NAY NAB YAR NIB AIRY BRAN YARN BRAY RAINY BRINY BRAINY IN BY AN AI AB AR BA BI AY YIN RIA AIN ANI RAI ARB RIN RYA IRAN BRIN BANI ABRI RANI AYIN BARNY
Word Card Level 194 : WITH HIT WIT WHIT IT HI TI
Word Card Level 195 : UNFOLD FUND LOUD FOUND OLD FUN NOD FLU DUO FOLD FOUL FOND UNDO UDON LUDO OF ON DO NO NU DON DUN FON DOL UDO OUD FUD FONDU
Word Card Level 196 : FOUGHT OUT GOT TOFU TOUGH HOT FOG HUG GUT HUT TUG HOG THOU THUG GOUT GOTH OUGHT OF TO GO OH UH UT UGH OFT THO TOG FUG
Word Card Level 197 : FLIGHT HIT FIT GIFT FIGHT LIT FIG LIFT HILT GILT FLIT LIGHT FILTH GIT TIL IT IF HI GI TI FIL GHI
Word Card Level 198 : DEFINE NEED FIND FINED END DIE FED FEE DEN INFEED FIN DIN FID FINE FEED DINE FEND FIEND DEE IN IF DE ED EN ID EF DEF FEN DIF FIE EIDE DENE DEFI DENI NIDE NEIF DIENE
Word Card Level 199 : BYPASS SAY PASS ABYSS PAY BAY SPY SPA SAP ASP SAYS BASS PAYS BAYS SPAS SAPS ASPS BASSY YAP BY PA AB BA AY ASS ABS PAS AS BAP PYA SPAY YAPS BAPS PYAS SPAYS
Word Card Level 200 : POLITE PLOT PILE POET LET LOT TOP OIL LIE TIP TIE POT LIT PIE LIP PET PIT TOE OPT PILOT LEI LOP POLE TILE LITE TOIL PELT LOPE TOLE TIL TO IT EL PE TE PI TI OP OI OE TEL OLE POL POI LIPO PLIE LIPE TOPI LOTI TOPE TOILE TELOI PIOLET
Word Card Level 201 : CLOVER OVER LOVE ROLE CORE COVER LOVER COLE LORE VOLE CLOVE ROE ORE REV ECO ORC ROVE COVE OR EL RE ER OE OLE ROC REC LEV COL COR LOR CEL VOE CERO LEVO ORLE CEORL VELCRO
Word Card Level 202 : TAVERN NEAR RATE EARN RENT TEAR RAVEN NEAT VENT RANT AVERT ARE ART TEN RAN EAT VAN ERA TEA NET EAR ATE RAT AVE TAN VET TAR ANT REV VAT RET ANTE RAVE NAVE VANE TERN TARE AVER AT AN EN RE ER TE AR AE ETA NAV TAV VERT ETNA VENA TARN TRAVE ANTRE
Word Card Level 203 : WORSE ROSE WORE SORE SWORE SOWER RESOW ROW OWE ROE ORE SOW SEW WOE ROWS OWES WOES EROS ORES ROES WE OR SO RE ER ES OS OW OE RES ERS OES SEROW
Word Card Level 204 : FILLED LIFE FELL FILL FILE FIELD FLED LIED FILED FLIED LED DIE LIE ILL FED LID ELF LEI ELD FID IDLE DELI DILL IF DE ED EL ID EF DEF ELL DIF FIE FIL DELL LIEF DEFI DIEL DELF FELID
Word Card Level 205 : PRINCE NICE RICE PINE EPIC RIPE PRICE NICER RIPEN PER ICE PIE PEN PIN REP RIP IRE NIP PIER REIN PINCER IN EN RE ER PE PI REC REI PIC PEC CEP RIN PERI CINE PERC CRIP PICE PEIN CIRE PIRN REPIN CRIPE
Word Card Level 206 : ADHERE HERE HEAD HARD HEAR READ HEARD DEAR DEER REED HEADER ARE HER HAD RED ERA EAR RAD DARE HERD HEED HARE EARED HE DE ED AD AH RE HA ER EH AR AE DEE ERE REE DAH RAH EDH RHEA DERE HADE AHED HEDER HARED
Word Card Level 207 : TIMBER TIME TERM ITEM BITE TIRE TRIBE TIMER MERIT BITER TIMBRE BIT MET BET TIE RIM RIB IRE RET TRIM TIER RITE EMIT BRIM MITE BRIE RIME MIRE BERM BIER MITER REMIT MITRE IT BE ME EM RE ER MI TE TI BI MIR REM REB REI MIB BRIT EMIR
Word Card Level 208 : BEAKER BEAR BEER BARE BAKE BARK BREAK ARE BAR ERA EAR BEE BRA ARK RAKE BEAK REEK BAKER BRAKE BE RE ER AB AR BA KA AE ERE REB KEA EKE REE ARB EEK KAB BERK KERB AKEE KBAR RAKEE KEBAR BERAKE
Word Card Level 209 : NOVICE ONCE NICE VICE COIN VOICE OVEN ICON OVINE ONE ICE CON ION VIE ECO EON VEIN CONE VINE COVE COVEN IN ON NO EN OI OE VOE VINO CINE NEVI CONI CION ENVOI COVIN COVINE
Word Card Level 210 : REPLAY YEAR REAL PLAY PALE RELY PRAY EARLY LAYER RE PA ER PE ARE PAY PER LAY ERA RAY EAR LAP RAP PAR REP PAL YEP AYE PEA APE ALE RYE PRY LEA YER YEA PLY YAP ALP YAR LEAP PREY PLEA PEAR REAP YELP PARE PEAL LYRE YARE AERY PEARL REPLY RELAY REPAY LEARY PAYER PALER PLAYER PEARLY PARLEY AL LA EL AR AE AY LEY APR LYE LAR RYA PYA EARL PYRE RALE ARYL APER EYRA PLYER APERY
Word Card Level 211 : FATHER HEAR RATE HEAT FEAR HATE AFTER HEART EARTH HATER THE ARE HER FAR ART EAT FAT ERA TEA EAR HAT ATE RAT TAR AFT RET FATE TEAR FARE FEAT RAFT HARE FETA FRET HEFT HAFT TARE HE AT AH RE HA ER EH TE AR FA AE EF ETA REF RAH ARF ETH EFT FAH FEH HART RATH FART FRAT RHEA REFT TAHR TREF RATHE TREFA HAFTER TREFAH
Word Card Level 212 : MASCOT MOST COST CAST COAT COAST COMA ATOM SCAM TACO COATS ATOMS ACT SAT CAT MAT CAM COT SAC OAT TAO SOT ACTS CATS MATS OATS MAST TAOS MOAT MACS COTS SCAT CAMO CAMS TACOS COMAS COMSAT TO AS AT SO AM MA MO OS OM MAC MAS COS TAM SOM TAC MOT MOS OMA MOA OCA OMS SCOT SOMA MOTS MOAS TACS TAMS STOA SOCA TOSA OMAS OCAS OAST COSTA ASCOT MOATS STOMA CAMOS SATCOM
Word Card Level 213 : RESENT SEEN REST SENT TREE RENT ENTER TENSE SEE SET TEN NET TEE RET TEEN TENS NEST NETS REES TEES SEER TERN TREES TEENS STERN STEER RENTS RESET SNEER TERSE ESTER TERNS TREEN TERES ENTERS NESTER TENSER EN RE ER ES TE SEN RES ERS REE ENS SERE SENE RETE ERST RETS ERNE ESNE RENTE ERNES SENTE NERTS TERNE STERE TERNES RENEST RENTES TREENS
Word Card Level 214 : BOTHER BOTH HERO BORE HERB ROBE OTHER THE HER HOT BET ROB TOE ROE ORE ROT TOR HOE BOT RET ORB HOB ORT TORE ROTE BROTH BERTH THROB TO HE BE OR OH RE ER EH TE BO OE BRO REB RHO THO HET OBE ETH BETH THRO BORT HOER THROE
Word Card Level 215 : COWARD WORD ROAD CARD DRAW CROWD WAR CAR ROW RAW ROD COW DOC ARC COD WAD ADO RAD OAR ORC DAW WARD CORD CROW CODA ORCA OR DO WO AD AW AR OW OD CAD ROC ODA COR ORA DOR CAW OCA ARCO CRAW ACRO WOAD ORAD OCRA
Word Card Level 216 : MEANT MEAN TEAM NAME MEAT MAN MEN MET TEN EAT TEA NET ATE TAN MAT ANT MATE NEAT TAME ANTE MANE META AT AN ME AM EN EM MA TE AE ETA TAM AMEN ETNA NEMA AMENT MENTA
Word Card Level 217 : BACKER BACK CARE RACE BEAR CAKE BREAK BAKER ARE CAR BAR ERA EAR CAB ACE ARC BRA ARK BARE BAKE RACK BARK CRAB ACRE CARB RAKE BEAK RECK BRAKE BRACE CREAK CRAKE ACERB BE RE ER AB AR BA KA AE REC REB KEA ARB KAB BECK BERK KERB CARK KBAR CABER KEBAR
Word Card Level 218 : SUPPER SURE PURE USER SUPER SPUR UPPER PURSE USE PER SUE REP RUE PUP SUP PREP REPS PUPS RUSE RUES SUER UP US RE ER ES PE UPS RES PEP SEP ERS PUS PES URP PERU PERP REPP SUPE PEPS SPUE URPS PREPS PERPS SPRUE REPPS UPPERS
Word Card Level 219 : BEEFY EYE FEE BEE BE BY EF BYE BEEF FEY BEY FEEB
Word Card Level 220 : AMBUSH HAS BUSH BASH MASH BUS SUM ASH HAM HUB HUM SUB BUM SHAM HUBS BUMS MUSH HUMS HAMS AS US AM AH MA UH HA UM AB BA MU SH ABS MAS BAM BAH SHA MUS AHS SUBA BAMS SUBAH
Word Card Level 221 : NAMED MADE MEAN NAME AND MAN END MEN MAD DAM DEN DEAN DAME MEAD MANE MEND AMEND AN ME AM DE ED AD EN EM MA AE MED AMEN MANED ADMEN MENAD
Word Card Level 222 : WRITE WIRE TIRE TIER WET TIE WIT IRE RET RITE WEIR WRIT IT WE RE ER TE TI REI TEW WERT TWIER
Word Card Level 223 : REALM REAL MALE MEAL MARE LAME REAM ARE ARM ERA EAR RAM MAR ALE ELM LEA MARL ME AM AL LA EL EM RE MA ER AR AE MEL LAM REM ALM LAR EARL MERL RALE ALME LAMER
Word Card Level 224 : BENIGN BIG BIN NINE BEING INN BEG GIN GIB NIB GIBE BEGIN BINGE IN BE EN GI BI BEN GEN NEB NEG BING BINE BENNI
Word Card Level 225 : MODERN MORE DONE MODE RODE NORM DEMON DOME DORM DRONE ONE END MEN RED NOR ROD NOD DEN DOE ROE ORE DOM ODE MOD NODE DEMO MEND NERD OMEN REDO MORN NOME DOER REND NORMED ON OR DO NO ME DE ED EN EM RE ER OM OE DON MED MON REM ROM NOM EMO DOR EON ROME DERM OMER MENO MONDE RONDE REDON ENORM RODMEN
Word Card Level 226 : DARING RAIN RING GAIN DRAG GRIN GRAND DRAIN AND AIR RAN AID RID DIG RIG GIN RAG DIN NAG RAD RANG GRID RAID RAND GRAD DARN ARID RIND DING GIRD GNAR GRAIN GRIND NADIR IN AN AI AD ID AR GI AG RIA AIN ANI RAI GAD GAN GAR DAG RIN GID IRAN GRAN DANG AGIN RANI GADI NARD RAGI DINAR GARNI RANID GRADIN
Word Card Level 227 : UPSHOT STOP SHOT THUS POST SPOT SHOP SOUTH SHOUT OUT PUT TOP HOT POT HUT HOP OPT SUP SOP SOT HOST SHUT PUSH PUTS SOUP TOPS POTS THOU OUTS HOPS HUTS POSH OPUS OUST POUT OPTS TUSH SPOUT POUTS TO SO UP US OH UH OS UT PO OP SH UPS OPS PST PUS THO SHO PHO POH SOU OHS SOH TUP PHT HOTS TOSH SOPH PHOS SOTH PHOT PHUT TUPS TOPH OUPH THOUS STOUP SHTUP TOPHS PHUTS PHOTS OUPHS TOPHUS
Word Card Level 228 : ARMOUR OUR ARM ROAR ROAM ARMOR OR AM MA MO RAM RUM MAR OAR RUMOR UM AR MU OM ROM ORA MOR OMA MOA AMU MORA ARUM MURR MURA AMOUR MURRA
Word Card Level 229 : BOUGHT BOTH TOUGH THUG BOUT OUGHT BOUGH BUT OUT GOT HOT HUG GUT BUG TUB HUT HUB TUG HOG BOG BOT HOB THOU GOUT GOTH TO GO OH UH BO UT UGH THO GOB TOG BUTOH
Word Card Level 230 : POINTY INTO TINY PITY POINT PONY PINTO NOT TOP TIP POT TOY PIT PIN TIN TON OPT ION NIP NIT PINT PITON PINOT TYPO TO IN IT ON NO YO PI PO TI OP OI OY YIN YON POI TONY PION YONI TOPI PINY TYIN TIYN PYIN
Word Card Level 231 : INFANT FAT FIT FAN ANTI FAINT INN TAN TIN ANT FIN AFT FAIN IN IT AT AN IF AI TI FA NAN AIN ANI NIT AIT FIAT TAIN NAIF
Word Card Level 232 : SHINED SIDE SEND HIDE DISH SHINE HIND SHIED SNIDE HIS SHE END DIE SIN HID DEN HEN DIN ENDS SHED DIES DINE HENS SHIN SINE DENS HIDES HINDS DINES IN IS HE DE ED HI EN ID ES SI EH SH EDS INS SEN IDS SEI HIE ENS HIN EDH SHEN DESI IDES DENI DINS HIED NIDE HIES HISN EDHS HINS SIDH DESHI SIDHE NIDES SHEND
Word Card Level 233 : SICKLE LIKE SICK SILK LICK SLICE ISLE LIKES SLICK ICE LIE SKI SEC ELK LEI ILK LIES LICE ICES ELKS ILKS LICKS IS EL LI ES SI KI SIC CIS ELS LIS SEI LEK ICK CEL LEIS CEIL CELS LEKS SIKE ICKS CEILS
Word Card Level 234 : TAILOR ORAL TAIL RAIL TRIAL TRIO TRAIL RATIO LOT AIR ART OIL LIT RAT TAR ROT TOR OAT TAO ALT OAR AIL ORT RIOT LIAR ALTO TOIL LAIR IOTA ROIL TO IT AT OR AL LA AI LI AR TI OI TIL RIA LAT RAI ORA LOR LAR AIT TORI TARO TORA LIRA TALI ROTA ROTI RIAL TOLA LARI ALIT RATO LOTA ARIL TIRO LOTI LATI ROTL TOLAR LIROT TRIOL RIALTO
Word Card Level 235 : SWEATY WEST STAY WASTE SWEAT WAYS EAST YEAST WAS WAY SAY YES SET YET SAW SAT EAT SEA TEA WET ATE AWE AYE SEW YEA STY TAW EASY SEAT EATS STEW SWAY SWAT TEAS WETS AYES AS AT WE ES TE AW AE AY ETA YEW WAT TYE YAW WYE TEW SATE YEAS WETA YEWS SETA YAWS ATES TASE AWES WATS ETAS TAWS TEWS STYE WYES EYAS TYES STEWY TAWSE WETAS
Word Card Level 236 : DEPICT TIED DIET TIDE EPIC TEPID DICE EDIT CITED EDICT DIE ICE TIP TIE PIE PET PIT DIP TIC DIT CITE ICED PIED ETIC IT DE ED ID PE TE PI TI TED DEP PIC TEC PED PEC CEP PICE CEDI DITE
Word Card Level 237 : TORQUE TRUE TOUR TORE ROTE ROUTE QUOTE OUTER OUTRE QUOTER OUT OUR TOE ROE ORE ROT RUE RUT TOR RET ORT EURO ROUT TOQUE ROQUE TO OR RE ER TE UT OE TUE ROQUET
Word Card Level 238 : ACUTE CUT ACT EAT TEA CUTE AT UT CAT ATE ACE CUE TE AE ETA TAU EAU TAC UTA ECU TEC TUE CATE TACE
Word Card Level 239 : ARTIST STAR STIR TART START TRAIT STAIR TARTS TRAITS STRAIT ITS AIR ART SAT SIT SIR RAT TAR ARTS RATS AIRS TARS ASTIR IT IS AS AT AI SI AR TI ARS AIS ATT RAS RIA RAI TAT AIT STAT SARI TSAR RAIS TATS SATI RIAS AITS SITAR TRIST STRIA TARSI STRATI
Word Card Level 240 : BALLET TELL ABLE LATE BALL BEAT TALL TABLE ALL LET EAT TEA BET LAB ATE BAT TAB ALE LEA ALT BELL BELT TALE BETA BALE TEAL ABET BATE LABEL BLEAT AT BE AL LA EL TE AB BA AE TEL ETA ELL BEL LAT ALB BEAL BLAT TELA BLET TAEL BLATE
Word Card Level 241 : CEASED CASE EASE SEED CEASE EASED SEE SEA SAD ADS SEC ACE SAC ACES CEDE ACED CEDES CASED CEES AS DE ED AD ES AE EDS DEE DAS CAD CEE CADE SADE DEES DACE CADS SCAD AEDES CADES DACES
Word Card Level 242 : DENIED NEED DIED DEED DINE ENDED DID END DIE DEN DIN DINED INDEED IN DE ED EN ID DEE DENE EIDE DENI NIDE DIENE NIDED
Word Card Level 243 : POLISH SHIP SHOP SOIL SPOIL SLIP POSH POLIS HIS OIL HIP LIP SIP HOP SOP LOP LIPS HIPS OILS HOPS SILO SLOP LISP POLS LOPS IS SO OH HI SI PI OS OP SH OI SOL PSI OPS PHI POL LIS SHO PHO PIS POH POI OHS SOH SOPH SOLI LIPO POIS PHOS PISO PISH PHIS HOLS LIPOS
Word Card Level 244 : WAITER RATE WAIT WEAR WIRE WRITE WATER TEAR TIRE WARE IRATE ARE WAR AIR ART EAT ERA TEA WET EAR TIE RAW ATE RAT WIT AWE TAR IRE RET TAW TIER RITE WEIR WRIT WART TARE IT AT WE AI RE ER TE AW AR TI AE ETA REI RIA WAT RAI AIT TEW WETA WERT TERAI TWIER TAWER RETIA TAWIE
Word Card Level 245 : VIABLE ABLE LIVE EVIL ALIVE BAIL VEIL VIBE VIAL LIE VIA LAB AVE ALE VIE LEA LEI AIL VAIL VEAL VILE BALE BILE VALE VELA LAVE BE AL LA EL AI LI AB BA BI AE BEL LEV LIB ALB BEAL LEVA VLEI ILEA
Word Card Level 246 : FRESCO ROSE CORE SORE FORE FORCE FOR SEC ROE ORE FOE ECO ORC FOES EROS REFS ORES ORCS ROES SCORE CORES FORCES OF OR SO RE ER ES OS EF OE RES ROC REC COS REF FRO FER ERS COR FES OSE OES EFS SERF ROCS CORF ECOS RECS CERO CORS FROE CORSE FORES FROES CEROS
Word Card Level 247 : SPARKY PARK PRAY SPRAY SPARK SAY ASK PAY SKY RAY RAP PAR SPY SPA ARK SAP PRY ASP YAP YAR PAYS RAYS SPAR RAPS RASP PARS PARKS PRAYS RASPY AS PA AR KA AY KAY ARS PAS PAK RAS APR YAK SKA KAS RYA PYA SPRY SPAY YAKS KRAY SARK YAPS ARKS KAYS PAKS KYAR SKRY RYAS PYAS KRAYS PARKY SARKY KYARS
Word Card Level 248 : PISTOL LOST STOP LIST POST SPOT SOIL PLOT SLIP PILOT SPLIT SPOIL SPOILT TO IT IS SO LI PI OS PO TI ITS LOT TOP OIL SIT TIP POT LIT LIP PIT SIP OPT SOP LOP SOT LOTS LIPS TIPS TOPS POTS SLOT SPIT OILS PITS SLIT SILT TOIL SILO SLOP OPTS LISP POLS LOPS PLOTS POSIT POLIS SPILT PILOTS SI OP OI SOL TIL PSI OPS POL PST LIS PIS POI SOLI LIPO POIS PISO TOPI LOTI LITS TILS TOILS SLIPT TOPIS LIPOS
Word Card Level 249 : DIRECT RIDE RICE DIET TRIED TIRED CRIED CIDER EDICT CREDIT RED DIE ICE TIE RID IRE TIC RET DIT TIED DIRT TIDE TIRE DIRE CITE TIER DICE RITE EDIT ICED ETIC IRED CITED TRICE DICER CITER IT DE ED RE ID ER TE TI TED REC REI TEC CERT CRIT CRED CEDI CIRE RECIT RECTI RICED TRICED
Word Card Level 250 : GRAIN RAIN GAIN RING AIR RAN RIG GIN RAG NAG GRIN RANG GNAR IN AN AI AR GI AG RIA AIN ANI RAI GAN GAR RIN IRAN GRAN AGIN RANI RAGI GARNI
Thank You for visiting this page, If you need more levels of answers of Word Card or any of the answers are wrong then please comment, Our team will update as soon as possible.