Word Card Answers Cheats Levels [251-500]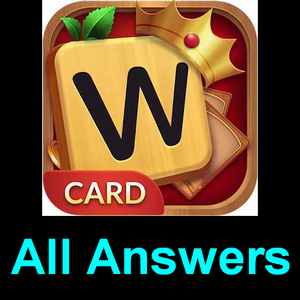 Word Card Answers Levels [251-500] and cheats to all levels are provided on this page, this game is developed by Word Puzzle Games Limited and it is available on Google play store.
Here you will find all the answers to Word Card on this page. Bookmark this page so that you can get help from this single page.
Note: Remember to visit easygameanswers.co, Or visit this page when you search the internet 'Word Card Answers' to support us.
Word Card app Answers Levels [251-500]:
Word Card Level 251 : REASON NEAR ROSE NOSE EARS EARN SONAR ARE ONE SON RAN SEA NOR ERA EAR ROE ORE OAR EON ONES RENO SORE SANE SOAR ERAS EROS OARS EONS AERO SEAR ROAN ORES ROES AROSE EARNS ARSON NEARS SNARE SNORE ON AS OR AN SO NO EN RE ER ES OS AR AE OE SAN ARS SEN RES NOS ERS RAS ORA ENS ONS OSE OES SERA ARES SORA SONE AEON NOES NAOS RASE OSAR SENOR NORSE SANER AEONS NARES ROANS RENOS ARSENO
Word Card Level 252 : FOUND FUN NOD DUO FUND FOND UNDO UDON OF ON DO NO NU DON DUN FON UDO OUD FUD FONDU
Word Card Level 253 : STRUCK SUCK RUST TUCK TRUCK STUCK CUT RUT CUTS CURT RUTS RUSK TUSK CRUST TUCKS TRUCKS US UT CUR TSK SUK CRU TURK RUCK CURS CRUS SCUT CUSK TURKS RUCKS CURST
Word Card Level 254 : NINTH HIT THIN HINT INN TIN IN IT HI TI NIT NTH HIN
Word Card Level 255 : MARVEL REAL MALE MEAL REALM MARE RAVEL LAVER ARE ARM ERA EAR AVE RAM MAR ALE REV ELM LEA LAME VEAL RAVE VALE REAM VELA LAVE AVER MARL VELAR ME AM AL LA EL EM RE MA ER AR AE MEL LAM REM LEV ALM LAR EARL MERL LEVA RALE ALME LAMER
Word Card Level 256 : LEAST LAST LATE EAST SEAT SALT SALE STEAL TALES SLATE STALE TESLA LET SET SAT EAT SEA TEA ATE ALE LEA ALT TALE LETS SEAL EATS LEST TEAS TEAL ALES SLAT LEAS TEALS AS AT AL LA EL ES TE AE TEL SAL ETA ELS LAT SATE TELS LATS SETA TELA ATES TASE ETAS ALTS LASE TAEL STELA TAELS SETAL
Word Card Level 257 : BORDER RODE BORE ROBE ORDER BRED BODE BORED RED BED ROB ROD DOE ROE ORE ODE ERR ORB REDO DOER ROBED OR DO DE ED RE ER BO OD OE DEB BRO REB DOR OBE BRR DORR DORE DOBE BORER BE ORBED
Word Card Level 258 : MAGNET MEAN TEAM NAME GAME MEAT GATE MEANT MATE NEAT TAME AGENT GET MAN MEN AGE MET TEN EAT TEA NET ATE TAG TAN MAT ANT GEM NAG ANTE MANE MEGA MAGE META GNAT AT AN ME AM EN EM MA TE AG AE MEG GEN ETA TAM MAG ENG GAN GAT GAM NEG TEG AMEN TANG GENT ETNA NEMA GETA GEAN MANGE AMENT MENTA
Word Card Level 259 : CRATER CARE RATE RACE RARE REAR TRACE REACT ARE CAR ART ACT EAT ERA TEA CAT EAR ATE RAT ACE ARC TAR ERR RET TEAR CART ACRE TARE CRATE TERRA RACER CATER RATER CARER TRACER AT RE ER TE AR AE ETA REC TAC TEC CARR CATE CERT TACE CARTE RECTA CARET TARRE
Word Card Level 260 : BRONZE BORN ZONE BONE BORNE ZERO BORE ROBE ONE NOR ROB ROE ORE ORB NOB EON RENO ON BE OR NO EN RE ER BO OE BEN BRO REB NEB REZ OBE BREN EBON ZONER BONZE BONZER
Word Card Level 261 : PURELY RULE PURE RELY PREY REPLY LURE YELP LYRE PER REP YEP RYE RUE PRY YUP PLY PURL PULE UP EL RE ER PE LEY LYE LEU PUL URP PERU PYRE YULE RULY PLYER PULER
Word Card Level 262 : PREFER FREE PEER REFER PER FEE REP ERR REEF FREER RE ER PE EF REF REE
Word Card Level 263 : LITTLE TELL TILL TILE TITLE LET LIE ILL TIE LIT LEI TILT LITE IT EL TE TI TEL TIL ELL LILT
Word Card Level 264 : FROSTY SORT SOFT FORT STORY FOR TRY TOY SOY FRY ROT TOR SOT STY ORT TOYS ROSY ROTS TORS ORTS FORTY FROST FORTS TO OF OR SO YO OS OY FRO OFT TROY TORY TYRO FROT RYOT SOFTY TYROS TROYS STROY RYOTS
Word Card Level 265 : ADVISE SAID SIDE IDEA SAVE DIVE ASIDE SEA DIE AID VIA SAD ADS AVE VIE DEV AIDS AIDE DIES VISA AVID VASE DIVA DAIS VISE VIED IDEAS SAVED AIDES DIVES DIVAS IS AS DE ED AI AD ID ES SI AE EDS DAS AIS IDS VIS VAS VID SEI SEV SADE DESI DEVI IDES VIDE VIDS VIES DEVA AVES SADI DEVS VISED DEVIS DEVAS DAVIES VISAED
Word Card Level 266 : GLANCE LANE LEAN CAGE CLAN CLEAN ANGLE ANGEL CAN AGE LEG ACE GEL LAG ALE LEA NAG CANE LACE GALE ACNE LANCE CLANG GLEAN GLACE AN AL LA EL EN AG AE GAL GEN LAC ENG GAN CEL NEG GLEN ALEC ELAN GEAN CLEG CLAG
Word Card Level 267 : GOBLIN LONG BOIL LION BLOG BINGO LINGO BLING BIG OIL BIN LOG GIN ION BOG NOB GIB NIB NOG LOIN GLIB BONG GLOB LOGIN IN ON NO GO LI BO GI BI OI BIO LOB NIL LIB OBI GOB BING LING LINO BLIN BIOG NOIL BOING GLOBIN
Word Card Level 268 : SNIPER RISE SPIN RIPE REIN SPINE SNIPE RISEN RINSE SIREN RIPEN PER SIR PIE PEN SIN PIN SIP REP RIP IRE NIP PINE PIER PINS REPS PENS PIES RIPS SIRE SNIP SINE NIPS IRES PINES REINS PIERS RESIN SPIRE IN IS EN RE ER ES SI PE PI INS SEN PSI RES SEP ERS REI SEI PIS PES ENS RIN REIS PERI SIPE PEIN PIRN PENIS PRIES PRISE SPIER SERIN PERIS REPIN RIPES PIRNS PEINS RIPENS REPINS
Word Card Level 269 : HUNTED THEN TEND HUNT TUNE DENT TUNED DUNE DUET THE END TEN DUE NET HUT DEN NUT HEN HUE NTH TUN NUDE THUD HE DE ED EN UH EH TE UT NU TED DUN DUH HET TUE ETH EDH HUED UNDE HENT TENDU
Word Card Level 270 : MOTHER MORE THEM HOME TERM OTHER THE HER MET HOT TOE ROE ORE ROT HEM TOR HOE RET ORT HERO TORE MORT MOTH ROTE TOME MOTE METRO TO HE OR ME OH EM RE MO ER EH TE HM OM OE REM ROM THO RHO MOT MOR EMO HOM HET ETH OHM MEH MHO ROME METH OMER HERM THRO HOER HOMER THERM THROE
Word Card Level 271 : APOLLO ALL LAP POOL POLL LOOP PAL LOP ALP POLO OPAL AL LA PA OP POL LOO OPA APO PALL OLLA
Word Card Level 272 : UPDATE DATE TAPE TAPED PUT EAT DUE TEA PAT ATE PET TAP PAD APT PEA APE TAD PEAT DUET DUPE ADEPT TAUPE AT UP DE ED AD PA PE TE UT AE TED ETA TAU EAU TUE PED DAP PUD TUP PATE APED TEPA PATED
Word Card Level 273 : BORNE ONE NOR BORN BONE ROB ROE ORE ORB BORE ROBE ON BE OR NO EN RE ER BO OE BEN BRO REB NEB NOB EON OBE BREN EBON
Word Card Level 274 : TREATY YEAR RATE TEAR TRAY TART TREAT ARE YET TRY ART EAT ERA TEA RAY EAR ATE RAT TAR AYE RYE YEA RET YAR TREY ARTY TYRE TARE TEAT YARE RATTY TEARY AT RE ER TE AR AE AY ETA ATT TAT TYE RYA TYER AERY EYRA TRET TATER TETRA TARTY YATTER
Word Card Level 275 : DENSER NEED SEEN SEND DEER SEED DENSE SEE END RED DEN ENDS REED REDS NERD REES DENS SEER REND NEEDS REEDS SNEER NERDS ENDER DEERS RENDS SENDER ENDERS RESEND DE ED EN RE ER ES EDS DEE SEN RES ERE ERS NEE REE ENS DEES SERE DERE DENE SENE ERNE ESNE SEDER DENES DREES ERNES SERED
Word Card Level 276 : TRIBAL TAIL RAIL BAIL BAIT LIAR TRIAL AIR ART BIT BAR LAB LIT BAT RAT TAB BRA TAR RIB ALT AIL LAIR TRAIL LIBRA IT AT AL LA AI AB AR BA TI BI TIL LIB RIA LAT RAI LAR AIT ALB ARB BRIT BRAT LIRA TALI ABRI RIAL LARI BLAT ALIT ARIL LATI BIRL BALTI BRAIL
Word Card Level 277 : BLONDE DONE BOND BONE DOLE BLEND ONE OLD END LED BED NOD DEN DOE ODE NOB EON ELD BEND BOLD LONE LEND NODE BLED LOBE BODE LODE BLOND NOBLE OLDEN ON BE DO NO DE ED EL EN BO OD OE BEN DON OLE DEB BEL LOB NEB DOL OBE LENO NOEL OLDE BOLE EBON DOBE ENOL LODEN LOBED BELON
Word Card Level 278 : CASHEW EACH CASE CASH WASH CHEW CHASE ACHE HE AS WE AH EH AW WAS SHE HAS SAW SEA SEC ASH ACE AWE SEW SAC HAW HEW SHEA ACES HEWS HAWS ACHES CHEWS HAWSE HA ES SH AE SHA CAW AHS SHAW CAWS CHAW SHEW AWES SHWA SCHWA CHAWS
Word Card Level 279 : SPRUCE SURE PURE USER SPUR RUSE SUPER PURSE USE PER CUP SUE SEC REP CUE RUE SUP CUPS CURE CUES REPS CUSP ECRU RUES SUER CURSE CURES UP US RE ER ES PE UPS RES SEP REC ERS PUS ECU CUR PES PEC CEP CRU URP PERU SPEC PECS PERC PUCE CURS CRUS SUPE SCUP RECS CEPS URPS ECUS SPUE SUCRE CRUSE SPRUE PUCES PERCS ECRUS
Word Card Level 280 : RANGER NEAR RARE GEAR REAR RANGE ANGER ARE AGE RAN ERA EAR RAG ERR NAG EARN RAGE RANG AGER RERAN RAGER GARNER AN EN RE ER AR AG AE GEN REG GAN GAR ERG NEG GRR GRAN GNAR GEAN AREG REGNA GNARR
Word Card Level 281 : NICEST SITE NICE SENT SINCE SCENT INSET INSECT NEST CENT CITE SECT ITS SET TEN SIT ICE NET TIE SEC SIN TIN TIC NIT TIES TENS NETS TINS SINE TICS TINE ICES NITE ETIC CENTS CITES TINES INCEST IN IT IS EN ES SI TE TI SIC INS SEN CIS TES SEI TEC ENS CINE NITS SNIT TEIN CIST TECS STEIN SENTI NITES ETICS CESTI CINES NEIST TEINS
Word Card Level 282 : RANDOM ROAD NORM RAND DORM ROMAN AND MAN RAN ARM NOR MAD ROD NOD DAM RAM MAR DOM MOD ADO RAD OAR DARN ROAM MOAN MORN ROAN DRAM MANOR RADON ADORN NOMAD ON OR DO AN NO AM AD MA MO AR OM OD DON MON ROM ODA NOM ORA MOR DOR OMA MOA OMAN MORA DONA MANO NOMA NARD ORAD ANDRO MONAD RODMAN
Word Card Level 283 : CARVED CARE READ RACE CARD CARED CEDAR CARVE ARE CAR RED ERA EAR ACE AVE ARC REV DEV RAD DEAR CAVE DARE ACRE RAVE ACED AVER RACED CRAVE CADRE CAVED RAVED ARCED CRAVED DE ED AD RE ER AR AE CAD REC CADE CRED DACE DEVA CAVER VAREC DRAVE ACRED
Word Card Level 284 : FLOUR FOR OUR FUR FOUR FLU FOUL FURL OF OR FRO LOR ROLF LOUR FLUOR
Word Card Level 285 : FUTILE LIFE LEFT FELT FUEL FILE FLUTE LET FIT LIE TIE LIT FLU ELF LEI LIFT TILE LITE LUTE FLUE FLIT FILET IT IF EL LI TE UT TI EF TEL TIL TUE LEU FIE FIL EFT FET TUI LIEU TULE LIEF ETUI LITU UTILE FLITE TUILE
Word Card Level 286 : DEGREE EDGE DEER GREED RED REED EDGER DE ED RE ER DEE GEE REG REE ERG DERE GREE DREG GEED
Word Card Level 287 : STILL LIST TILL SLIT SILL SILT ITS SIT ILL LIT ILLS IT IS LI SI TI TIL LIS LILT LITS TILS TILLS LILTS
Word Card Level 288 : SOONER SOON ROSE NOSE NOOSE ONE SON NOR ROE ORE EON ONES SORE EROS EONS ROOS ORES ROES SNORE ON OR SO NO EN RE ER ES OS OE OO SEN RES NOS ONO ERS ROO ENS ONS OSE OES RENO SONE NOES ONOS SENOR NORSE ROOSE RENOS NOOSER
Word Card Level 289 : WEALTH WHAT LATE HEAT HATE TALE WHEAT THE LET LAW EAT TEA WET HAT ATE AWE ALE LEA ALT HAW HEW TAW HALT HEAL HALE THAW TEAL WELT WHET WEAL WALE WHALE LATHE WHEAL HE AT WE AL LA EL AH HA EH TE AW AE TEL ETA LAT WAT HET AWL ETH LAH TEW LATH WETA TELA THEW TAEL
Word Card Level 290 : RECENT TREE RENT ENTER CENTER TEN NET TEE RET TEEN CENT TERN ERECT TREEN CENTRE CEE REC REE EN RE ER TE TEC CERT CERE RETE ERNE CETE RENTE TERCE TERNE TENREC
Word Card Level 291 : FILMED LIFE FILM FILE MILE MILD FLED LIED LIME FIELD FILED FLIED LED DIE LIE FED LID DIM MID ELF ELM LEI ELD FID IDLE DIME DELI MELD IDEM IF ME DE ED EL EM ID MI EF MEL MED DEF MIL DIF FIE FIL LIEF DEFI DIEL DELF LIMED FELID
Word Card Level 292 : SAWYER YEAR EASY WEAR EARS SWEAR WAS ARE WAY SAY YES WAR SAW SEA ERA RAY EAR RAW AWE AYE RYE WRY SEW YEA WAYS WARS RAYS WARY SWAY WARE ERAS AWRY AYES SEAR YARE YEARS WEARS WEARY WARES SAYER YAR ARES RE ER ES AW AR AE AY ARS RES ERS RAS YEW YAW WYE AS RYA SERA YEAS YEWS WE YAWS AWES RYES RASE WYES EYAS AERY RAWS EYRA RYAS SWARE RESAW EYRAS SAWER RESAY SWAYER
Word Card Level 293 : STAFF SAT FAT FAST AFT FATS AS AT FA FAS
Word Card Level 294 : PROMPT TOP POP PRO PORT PROP POT MORT ROMP POMP OPT ROT MOP TOR TROMP ORT TO OR OP OM ROM MOT PROM
Word Card Level 295 : RAISE RISE EARS SIRE AIRS ERAS SEAR ARISE ARE AIR SEA SIR ERA EAR IRE IRES IS AS AI RE ER ES SI AR AE ARS RES AIS ERS RAS REI RIA RAI SEI SERA SARI REIS ARES RAIS RIAS RASE SERAI
Word Card Level 296 : FORTY FOR TRY TOY FRY FORT ROT TOR ORT OF TO OR YO OY OFT TROY TORY TYRO FROT RYOT
Word Card Level 297 : MATCH ACT CAT HAT MATH HAM MAT CAM CHAT MACH AT AM AH MA HA MAC TAM TAC CHAM TACH
Word Card Level 298 : FRIDGE FIRE RIDE FIRED RIDGE GRIEF FRIED DIRGE RED DIE FED RID DIG RIG FIG FIR IRE FID GRID DIRE RIFE GIRD IRED IF DE ED RE ID ER GI EF DEF REF REG REI DIF FIE GID ERG DEFI DREG GRIDE FIDGE
Word Card Level 299 : FITTED FIT FED TIE TIED DIET TIDE EDIT FETID DIE DIT FID DEFT IT IF DE ED ID TE TI EF TED DEF DIF FIE EFT DEFI
Word Card Level 300 : REBAR ARE BAR ERA BEAR RARE BE RE ER AB EAR BRA ERR REAR BARE BARRE AR BA AE REB ARB BRR BARER
Word Card Level 301 : VECTOR OVER VOTE CORE COVER VOTER VETO TORE OVERT TROVE COVERT TOE ROE VET ORE ROT REV COT TOR ECO RET ORC ORT ROVE COVE ROTE COTE COVET RECTO OR RE ER TE OE ROC REC COR TEC VOE CERT VERT CERO TORC TO CORVET
Word Card Level 302 : POWDER WORD DROP DREW WORE ROPE RODE RED PER ROW PRO ROD OWE REP DOE ROE PEW ORE POD WED DEW POW WOE ODE OWED DOPE PROD PORE REDO PROW DOER POWER ROPED ROWED PORED DOWER WE OR DO WO DE ED RE ER PE PO OP OW OD OE DEP DOR PED DORE REPO DORP PEDRO DOPER
Word Card Level 303 : GATHER HEAR RATE HEAT HATE GATE GREAT HEART EARTH GRATE HATER THE ARE HER GET AGE ART EAT ERA TEA EAR HAT ATE TAG RAT TAR RAG RET GEAR RAGE TEAR HARE TARE AGER HE AT AH RE HA ER TE EH AR AG AE ETA REG HAG GAR RAH GAT ETH ERG TEG HART RATH RHEA GETA ARGH GHAT TAHR AREG GARTH TARGE RATHE GATER RETAG TERGA GERAH
Word Card Level 304 : THROWN TOWN WORN TORN HORN NORTH WORTH THROW THORN WROTH NOT WHO NOW HOW TWO OWN HOT WON NOR ROW TON TOW ROT TOR NTH ORT WONT WORT TO ON OR NO OH WO OW HON THO RHO NOH WOT THRO TROW NOWT ROWTH WHORT
Word Card Level 305 : MORTAL ORAL ATOM ROAM MORT MORAL MART TRAM MALT MOAT MOLAR LOT ART ARM RAT RAM MAT TAR ROT MAR TOR OAT TAO ALT OAR ORT ALTO LOAM MOLT MARL TO AT OR AM AL LA MA MO AR OM LAM TAM ROM MOL ALM LAT ORA MOT MOR LOR LAR OMA MOA MORA TARO TORA ROTA MOLA TOLA RATO LOTA ROTL TOLAR AMORT
Word Card Level 306 : HOSTEL LOST SHOT LOSE HOST HOLE THOSE HOTEL STOLE SLOTH HOTELS THE SHE LET LOT SET HOT TOE HOE SOT LOTS LETS SHOE SOLE TOES SLOT HOSE HOLT LEST TOLE SLOE HOLES ETHOS TO HE SO OH EL ES TE EH OS SH OE TEL SOL OLE ELS THO SHO TES HET OSE ETH OHS OES SOH HOTS TOSH HELO LOTH TELS HEST SOTH OLES HETS HOLS ETHS TELOS HOSEL TOLES SHEOL HOLTS THOLE HELOS HELOT SHOTE HELOTS THOLES
Word Card Level 307 : BELONG LONG GONE BONE LONE GLOBE BLOG GLOB NOBLE ONE LEG LOG EGO BEG GEL BOG NOB EON NOG LOBE BONG OGLE ON BE NO GO EL EN BO OE BEN OLE GEN BEL LOB NEB ENG GOB OBE NEG GLEN LENO NOEL BOLE LOGE EBON ENOL BOGLE LONGE BELON
Word Card Level 308 : REFUND FUND RUDE FEND UNDER FEUD DUNE RUNE END RUN RED FUN DUE FED FUR DEN RUE URN NUDE FERN NERD REND RUED UNFED DE ED EN RE ER NU EF DEF REF FER DUN FEN URD FUD DURE DURN UNDE ENUF NURD NUDER FUNDER
Word Card Level 309 : PERSON OPEN ROSE NOSE ROPE POSE PRONE PROSE ONE PER SON NOR PRO PEN REP ROE ORE SOP EON ONES PROS RENO SORE REPS NOPE PENS PORE EROS EONS PONS ORES PEON PONE ROES OPENS ROPES PORES SNORE SPORE PEONS PONES ON OR SO NO EN RE ER ES PE OS PO OP OE SEN RES SEP OPS NOS ERS PES ENS ONS OSE OES PESO REPO SONE NOES EPOS SENOR NORSE POSER REPOS RENOS
Word Card Level 310 : RELIVE EVER LIVE EVIL LEVER LIE EVE REV VIE IRE EEL LEI VEIL REEL VILE VEER LEER RIVE RILE LIVER REVEL EL RE ER LI LEE LEV ERE REI VEE REE LIRE LIER RIEL VIER VLEI LIVRE LIEVE VILER ELVER REIVE ERVIL REVILE LEVIER LIEVER EVILER VEILER
Word Card Level 311 : REFUSE FREE USER SURF REUSE FUSE REEFS FREES US RE ER SEE USE FEE SUE FUR RUE SURE FEES REEF REES FURS RUSE RUES SUER ES EF RES REF ERS REE EFS SEER REFS SERE SERF FUSEE
Word Card Level 312 : CASTOR SORT COST STAR CAST COAT CART COAST ACTOR ACTORS ROAST COATS CARTS CAR ART ACT SAT CAT RAT ARC TAR ROT COT TOR SAC OAT TAO OAR SOT ORC ORT CARS ARTS ACTS CATS RATS SCAR TACO SOAR OATS TAOS ARCS OARS COTS SCAT ORCA ROTS ORCS TORS TARS ORTS TACOS COSTA TO AS AT OR SO OS AR ARS ROC COS RAS COR TAC ORA OCA SCOT ARCO TSAR TARO TORA ROTA SORA ROCS TACS STOA RATO SOCA ACRO CORS TORC TOSA OSAR OCAS OCRA OAST OSCAR CROAT ORCAS SORTA ASCOT ROTAS RATOS TAROS SCART TORAS ACROS TORCS TAROC CROATS SCROTA COSTAR TAROCS
Word Card Level 313 : PERMIT TIME TERM TRIP ITEM PRIME TIRE RIPE TIMER PER MET TIP TIE PIE PET PIT RIM REP RIP IRE RET IMP TRIM PIER TIER RITE EMIT PRIM MITE RIME MIRE MERIT REMIT MITER TRIPE MITRE RE ER PE MI TE PI TI MIR REM REI TEMP EMIR PERT PERM PERI IT ME EM TEMPI
Word Card Level 314 : THRIVE HIRE TIRE TIER THEIR THE HER HIT TIE VET REV VIE IRE RET HEIR RITE HIVE RIVE RIVET IT HE HI RE ER TE EH TI REI HIE ETH VERT ITHER
Word Card Level 315 : EATING GAIN GATE NEAT AGENT GIANT GET AGE TEN EAT TEA NET TIE ATE TAG TAN TIN GIN ANT NAG GAIT ANTE ANTI TING TINE GNAT NITE TINGE IN IT AT AN AI EN TE GI AG TI AE GEN ETA GIT AIN ANI NIT GAN AIT GAT NEG TEG TANG GENT ETNA AGIN TAIN GETA GITE GEAN TENIA TINEA ENTIA TAGINE INGATE
Word Card Level 316 : SPLASH PASS SLAP LASH SLASH HAS LAP ASH SPA PAL SAP HAP ASP ALP PALS LAPS ALPS SASH SPAS SAPS HAPS ASPS HASP SLAPS AS AL LA AH PA HA SH ASS PAS SAL SHA PAH AHS LAH LASS PASH LAHS SALS SALP PLASH HASPS SALPS
Word Card Level 317 : PROVEN OVER OPEN OVEN ROPE NOPE PROVE ONE PER NOR PRO PEN REP ROE ORE REV EON ROVE PORE PEON PONE PRONE RENO OR NO EN RE ER PE PO OP OE VOE ON REPO PERV PERVO ROVEN
Word Card Level 318 : SLUMP PLUS LUMP PLUM SLUM SUM SUP SUMP LUMPS PLUMS UP US UM MU UPS PUS MUS UMP PUL UMPS PULS
Word Card Level 319 : POLITY PLOT PITY POLY PILOT OILY PLOY LOT TOP OIL TIP POT LIT LIP TOY PIT OPT PLY LOP TOIL TYPO TO IT LI YO PI PO TI OP OI OY TIL POL POI LIPO TOPI LOTI PILY
Word Card Level 320 : FORMAL FROM FORM FARM FOAM MORAL ORAL FLORA MOLAR FOR FAR ARM RAM MAR OAR LOAF ROAM LOAM FOAL MARL OF OR AM AL LA MA MO AR FA OM LAM ROM FRO MOL ALM ORA MOR LOR LAR OMA ARF MOA OAF MORA ROLF AFRO FORA FARO FLAM MOLA FORAM
Word Card Level 321 : ONWARD DOWN WORD ROAD DRAW DAWN WARD WARN DRAWN NOW OWN WAR WON RAN NOR ROW RAW ROD NOD WAD ADO RAD OAR DAW WORN RAND DARN WAND ROAN AND DROWN RADON ADORN ON OR DO AN NO WO AD AW AR OW OD DON WAN ODA ORA DOR AWN DONA NARD WOAD ORAD ROWAN ANDRO ADOWN
Word Card Level 322 : FLUENT LEFT FELT FUEL TUNE FLUTE LENT LET TEN FUN NET FLU NUT ELF TUN LUTE FLUE LUNE EL EN TE UT NU EF TEL FEN TUE LEU LUN EFT FET TULE ENUF UNLET LUNET UNFELT NETFUL
Word Card Level 323 : POROUS POOR SOUP POUR SOUR OR SO UP US OS OUR PRO SUP SOP OURS PROS SPUR OPUS POURS OP UPS OPS PUS ROO SOU URP OOPS ROOS ROUP SPOOR PROSO SOPOR ROUPS
Word Card Level 324 : FAILED LIFE IDEA DEAL FAIL FIELD LED DIE AID LIE FED LID LAD ALE ELF FAD LEA LEI AIL ELD FID LEAD FILE LAID LEAF FLED LIED AIDE DALE FADE DIAL DEAF IDLE FLEA DELI FILED IDEAL FLIED AILED AFIELD IF AL DE LA ED EL AI AD ID LI FA AE EF DEF DAL DIF FIE FIL FILA ALEF LIEF DEFI DIEL FEAL LADE ALIF DELF ILEA FELID
Word Card Level 325 : SLIGHT THIS LIST SIGH SLIT LIGHT HITS SIGHT LIGHTS HIS ITS HIT SIT LIT SILT GIST HILT GILT HILTS IT IS HI LI SI GI TI SH TIL GIT SIG LIS GHI SHIT SITH HIST GITS LITS TILS GHIS GILTS
Word Card Level 326 : SIMPLE LIPS MILE PILE SLIP SLIM SMILE LIE PIE LIP SIP ELM LEI IMP LIES LIME LIMP PIES ISLE SEMI ELMS LISP MISE IMPS MILES PILES SLIME LIMES SPIEL LIMPS IMPEL IMPELS IS ME EL EM LI ES SI PE MI PI MEL PSI SEP EMS SIM ELS MIL LIS SEI ISM PIS PES MIPS SIPE LEIS MILS PLIE LIPE SIMP MELS PLIES SPILE SPEIL SLIPE
Word Card Level 327 : ESTATE TEST EAST SEAT STATE SEE SET SAT EAT SEA TEA ATE TEE EASE EATS TEAS TEES TEAT TASTE TEASE AS AT ES TE AE ETA ATT TAT TES TATE STAT SATE TATS SETA ATES TASE SETT STET ETAS TESTA TEATS TATES SETAE TESTAE
Word Card Level 328 : CUTTER TRUE CURE CUTE UTTER TRUCE CUT CUE RUE RUT RET CURT ECRU CUTER RECUT CRUET RE ER TE UT REC TUT ECU TEC CUR TUE CRU CERT TRET CURET ERUCT
Word Card Level 329 : RAPID AIR AID RID PAD PAID PAIR RAP PAR DIP RIP RAD RAID DRIP ARID AI AD ID PA PI AR PIA APR RIA RAI DAP PARD PADI PADRI PARDI
Word Card Level 330 : ARCADE CARE AREA READ RACE CARED CEDAR RACED CADRE ARE CAR RED ERA EAR ACE ARC RAD CARD DEAR DARE ACRE ACED ARCED DE ED AD RE ER AR AE AA CAD REC CADE CRED DACE ARECA ACRED
Word Card Level 331 : FOURTH FOUR HOUR HURT TOUR FORTH FORT TURF FROTH FOR OUT OUR HOT FUR HUT ROT RUT TOR ORT THOU TOFU ROUT OF TO OR OH UH UT FRO OFT THO RHO RUTH THRU TROU THRO FROT
Word Card Level 332 : NEARBY YEAR NEAR BEAR EARN YEARN BARE BARN BEAN YARN BANE ARE ANY RAN BAR BAY ERA RAY EAR BAN BYE BRA AYE RYE NAY NAB YEA YAR BRAN BRAY YARE AERY BE BY AN EN RE ER AB AR BA AE AY BEN YEN YER BEY REB NEB ARB RYA NARY BREN NABE BYRE YEAN EYRA BAYER YERBA BARYE BARNY
Word Card Level 333 : DEBRIS SIDE RISE RIDE BIRD DIRE BRIDE BRED SIRE BIDE DRIES BIDER RED BED DIE SIR RID BID RIB IRE BEDS DIES RIBS REDS BIDS BRIE DIBS BIER REBS IRES IRED BIRDS RIDES REBID BRIDES IS BE DE ED RE ID ER ES SI BI EDS RES DEB BIS IDS ERS REB REI SEI SIB BES DIB SERB REIS DESI IDES DEBS BRIS RIDS BISE DRIB SIRED DRIBS RIBES BIDES BIERS RESID BIRSE BRIES BIDERS REBIDS
Word Card Level 334 : SWEPT WEST STEP STEW PEST WEPT SPEW SET WET PET PEW SEW PETS PEWS WETS WE ES PE TE SEP PST TES PES TEW SEPT TEWS
Word Card Level 335 : BLAZER REAL ABLE BEAR BARE BLAZE ARE BAR ERA EAR LAB BRA ALE LEA ZEAL BALE RAZE LAZE ZEBRA BLARE BE AL LA EL RE ER AB AR BA AE ZA BEL REB LAR REZ LAZ ALB ARB EARL BEAL RALE BALER ABLER BRAZE BLEAR
Word Card Level 336 : GORGE EGG EGO GORE ROE ORE OGRE ERGO OR GO RE ER OE REG GOR ERG GROG GOER GREGO
Word Card Level 337 : PALLET TELL LATE TALL TAPE PALE TALE PLATE LEAPT LEAP PLEA PETAL ALL LET EAT TEA PAT ATE LAP PET TAP PAL APT PEA APE ALE LEA ALT ALP PEAT TEAL PELT PEAL PLAT LAPEL PLEAT AT AL LA EL PA PE TE AE TEL ETA ELL LAT PATE PALL TELA TEPA LEPT TAEL PALET TEPAL LEPTA
Word Card Level 338 : SHAKER HEAR EARS SAKE RASH SHARE SHAKE HERS RAKE SHARK SHEAR ASKER ARE SHE HER HAS ASK SEA ERA EAR ASH ARK SHEA HARE ERAS SEAR HARK HAKE HEARS RAKES HARES HE AS AH RE HA ER ES EH AR SH KA AE ARS RES ERS RAS KEA SHA RAH SKA AHS KAS SERA ARES RHEA SARK ARKS RESH KEAS RASE HARKS HAKES SAKER RHEAS ESKAR KASHER
Word Card Level 339 : FALSE SAFE SALE SELF LEAF SEA ALE ELF LEA SEAL FLEA ALES LEAS FLEAS LEAFS AS AL LA EL ES FA AE EF SAL ELS FAS EFS ALEF LASE ALEFS
Word Card Level 340 : HANGER HEAR NEAR HANG GEAR RANGE ANGER EARN RAGE RANG ARE HER AGE RAN ERA EAR HEN RAG NAH NAG HARE AGER GNAR HE AN EN AH RE HA ER EH AR AG AE GEN REG HAG ENG GAN GAR RAH ERG NEG GRAN RHEA HERN ARGH GEAN AREG REGNA GERAH REHANG
Word Card Level 341 : YEARLY YEAR REAL RELY EARLY LAYER ARE LAY ERA RAY EAR AYE ALE RYE LEA YEA YAR LYRE YARE RELAY LEARY AL LA EL RE ER AR AE AY YAY LEY LYE LAR RYA EARL RALE ARYL AERY EYRA YARELY
Word Card Level 342 : WARMTH WHAT WARM MATH HARM WRATH WAR ART ARM HAT RAW RAT HAM RAM MAT TAR MAR HAW TAW THAW MART TRAM WHAM WART AT AM AH MA HA AW AR HM TAM MAW WAT RAH HART RATH TAHR THRAW THARM
Word Card Level 343 : CLOSER ROLE ROSE LOSE CORE SOLE CLOSE SCORE SORE LORE LOSER SEC ROE ORE ECO ORC COLE EROS ORES ORCS SLOE ROES ROLES CORES COLES OR SO EL RE ER ES OS OE SOL OLE RES ROC REC COS ELS COL ERS COR LOR OSE CEL OES COLS ROCS CELS ECOS OLES RECS CERO CORS ORLE SOREL SOCLE CORSE LORES CEROS ORLES CEORL CRESOL CEORLS
Word Card Level 344 : NOTICE INTO ONCE NICE NOTE TONE TONIC ICON CENT COIN CITE CONE NOT ONE TEN ICE NET TIE CON TOE TIN TON ION COT ECO TIC NIT EON COTE TINE NITE ETIC OTIC NOETIC ONTIC IT ON NO EN TE TO OI OE TEC CINE CONI TI TEIN CONTE IN CENTO ONCET CION
Word Card Level 345 : CARROT COAT CART ROAR ACTOR CAR ART ACT CAT RAT ARC TAR ROT COT TOR OAT TAO OAR ORC ORT TACO ORCA TO AT OR AR ROC COR TAC ORA OCA CARR ARCO TARO TORA ROTA TORR RATO ACRO TORC OCRA CROAT TAROC TROCAR
Word Card Level 346 : THRUST THUS HURT SHUT TRUTH TRUST HURTS HURST STRUT TRUTHS HUT RUT RUSH RUST HUTS RUTS TUSH US UH UT SH TUT RUTH THRU TUTS RUTHS STURT
Word Card Level 347 : HAZEL HEAL HALE HAZE HE AH EH ALE LEA ZEAL LAZE AL LA EL HA AE LAH
Word Card Level 348 : CANOE ONCE CANE OCEAN ONE CAN CON ACE ECO CONE ACNE ON AN NO EN AE OE EON OCA AEON
Word Card Level 349 : DAMPEN MADE MEAN NAME DEAN DAMP NAMED MEND AMEND AND MAN END MEN MAP PAN MAD PEN PAD DAM PAM DEN NAP PEA APE AMP DAME MEAD MANE PANE NAPE PEND AN ME AM DE ED AD EN EM MA PA PE AE MED DEP PED DAP AMEN NEMA NEAP APED PEAN AMPED PANED MANED ADMEN MENAD
Word Card Level 350 : SERIAL REAL RISE SALE RAIL LASER RAISE SEAL SAIL LIAR AISLE ARISE SAILER ARE AIR SEA SIR ERA LIE EAR ALE LEA IRE LEI AIL LIES EARS ISLE AIRS ERAS LAIR SIRE SEAR AILS ALES RILE LEAS IRES RAILS LIARS IS AS AL LA EL AI RE ER ES SI AR AE ARS SAL RES AIS ELS ERS RAS REI RIA LIS RAI SEI LAR EARL LARS SERA SARI REIS ARES LIRA LIRE LIER LEIS RIEL RAIS RIAL LARI LIAS RIAS ARIL RALE SIAL RASE LASE ILEA ARIEL EARLS ARLES RILES LAIRS RALES RIALS LARIS REALS ARILS LARES LIRAS SERAI SLIER SERAL LIERS RIELS ISRAEL SERAIL ARIELS RESAIL
Word Card Level 351 : FOLDER ROLE LORD DOLE OLDER FOR OLD RED LED FED ROD DOE ROE ORE FOE ELF ODE ELD FLED RODE FOLD LORE FORE REDO LODE DOER FLOE REFOLD OF OR DO DE ED EL RE ER EF OE DEF OLE REF DOR DOL FORD ROLF FROE DELF ORLE ROLFED
Word Card Level 352 : DENIAL LINE IDEA DEAL IDEAL LINED LAND LEAD LAID DEAN ALIEN ALINE NAILED AND END LED DIE AID LIE LID DEN LAD ALE DIN LEA LEI AIL ELD LANE LEAN LIED AIDE NAIL DALE LEND DIAL IDLE DELI DINE LAIN LIEN ANIL AILED IN AN AL DE LA ED EL AI AD EN ID AE DAL NIL AIN ANI ELAN DENI DIEL LADE NIDE ILEA LADEN LIANE NIDAL ELAND ANILE NALED ALINED
Word Card Level 353 : WEAVER WERE EVER WEAR WEAVE ARE WAR ERA EAR RAW EVE AVE AWE REV WAVE WARE RAVE VEER AVER WAVER WE RE ER AW AR AE WEE ERE EWE VEE REE EEW VAW EAVE EWER WEER REAVE
Word Card Level 354 : STEAMY SAME TEAM STAY EAST EASY STEAM SEAT MEAT YEAST SAY MAY YES SET YET MET SAT EAT SEA TEA ATE MAT AYE YEA STY STEM MATE EATS TAME MATS MAYS MAST SEAM TEAS YAMS META AYES TEAMS MATES MEATS MEATY AS AT MY ME AM EM MA ES TE AE AY MAS ETA EMS TAM YAM TYE TES MESA SATE YEAS SETA TAMS ATES TASE ETAS STYE TYES EYAS SEAMY TAMES MATEY MAYST SAMEY ETYMA SATEM MAYEST MATEYS
Word Card Level 355 : TRIPLE TRIP PILE TIRE RIPE LITER LET PER LIE TIE TIP LIT PIE LIP PET PIT REP RIP IRE LEI RET PIER TILE TIER RITE LITE PELT RILE PERIL TRIPE LITRE RELIT EL RE ER LI PE TE PI TI TEL TIL REI PERT LIRE PERI LIER RIEL PLIE LIPE LEPT IT TILER PLIER
Word Card Level 356 : WITHIN WITH THIN TWIN HIT WIN TIN WIT HINT WHIT IN IT HI TI NIT NTH HIN INTI WHIN
Word Card Level 357 : METRIC TIME TERM RICE ITEM MICE TRIM CRIME MERIT MET ICE TIE RIM IRE TIC RET TIRE CITE TIER RITE EMIT MITE RIME MIRE ETIC EMIC TIMER MITER REMIT TRICE MITRE CITER IT ME EM RE ER MI TE TI MIR MIC REC REM REI TEC EMIR CERT CRIT MERC CIRE RECIT RECTI
Word Card Level 358 : CREATE CARE RATE RACE TREE TEAR CART TRACE REACT ERECT ARE CAR ART ACT EAT ERA TEA CAT EAR ATE RAT ACE ARC TEE TAR RET ACRE TARE CRATE CATER EATER AT RE ER TE AR AE CEE ETA REC ERE TAC REE TEC CATE CERT CERE RETE TACE CETE CARTE RECTA ARETE CARET TERCE ECARTE CERATE
Word Card Level 359 : DERIVE EVER RIDE DEER REED DIVE DRIVE RED DIE RID EVE REV VIE IRE DEV DIRE VEER VIED RIVE IRED DIVER RIVED DE ED RE ID ER DEE ERE REI VEE REE VID DEVI VIDE DERE EIDE VIER EIDER REIVE REIVED
Word Card Level 360 : FAUCET FACT FACE FATE CUTE CAFE ACUTE CUT ACT EAT FAT TEA CAT ATE ACE CUE AFT FEAT FETA FACET AT TE UT FA AE EF ETA TAU EAU TAC UTA ECU TEC TUE EFT FET CATE TUFA TACE
Word Card Level 361 : BROWN NOW OWN WON NOR BORN WORN ROW ROB BROW BOW ORB NOB ON OR NO WO BO OW BRO
Word Card Level 362 : ASPECT CASE PAST EAST STEP SEAT CAST PASTE SPACE TAPE CASTE SPATE SET ACT SAT EAT SEA TEA CAT PAT CAP ATE SEC PET TAP ACE SPA APT PEA PAC APE SAP SAC ASP ACTS PACE CATS CAPE CAPS PETS PEAS EATS PACT TAPS SPAT PEST APES SECT PATS PEAT TEAS PACS ACES SCAT TAPES PACES CAPES PACTS AS AT PA ES PE TE AE PAS SEP ETA PST TAC TES TEC PES PEC CEP PATE SPEC CATE SEPT PECS SATE APSE SETA TACS ATES TASE ETAS PASE TEPA TACE CEPS TECS CATES SCAPE PATES SEPTA PEATS CESTA TACES EPACT TEPAS EPACTS
Word Card Level 363 : STREAK TAKE REST EAST RATE STAR STARK STEAK STAKE STARE SEAT TASK SKATE TAKER SKATER STRAKE ARE SET ASK ART SAT EAT SEA ERA TEA EAR ATE RAT TAR ARK RET ARTS EARS SAKE TEAR RATS TREK EATS RAKE ERAS TEAS TEAK SEAR KART TARE TARS TAKES RATES TEARS TASER RAKES TREKS ASTER KARTS ASKER TAKERS AS AT RE ER ES TE AR KA AE ARS KAT RES ETA ERS RAS KEA TSK SKA SERA ARES TSAR SATE SARK KATS ARKS SETA KETA ATES TASE ETAS SKAT ERST RETS KEAS RASE KARST SAKER TARES RESAT TEAKS ESKAR KETAS STAKER
Word Card Level 364 : PORTAL PART PORT PLOT ORAL ATOP POLAR TRAP TARP PATROL LOT TOP ART PAT PRO POT LAP TAP RAP PAR RAT PAL OPT APT TAR ROT TOR OAT TAO ALT OAR LOP ALP ORT ALTO OPAL RAPT PLAT TO AT OR AL LA PA AR PO OP POL APR LAT ORA LOR LAR OPA APO TORA TARO ROTA TOLA PRAT RATO LOTA PROA PRAO ROTL TOLAR PAROL APORT
Word Card Level 365 : TOWER TWO ROW WET OWE WORE TORE TOE ROE TOW ORE ROT TOR WOE RET ORT ROTE WORT WROTE TO WE OR RE ER TE OW OE WOT TEW WERT TROW
Word Card Level 366 : NEWEST WENT NEWS SEEN WEST SENT TEEN SWEET NEST STEW TENSE NEW SEE SET TEN NET WET TEE SEW TENS NEWT NETS SEWN TEES EWES WETS TEENS TWEEN NEWTS TWEENS WE EN ES TE WEE SEN WEN EWE NEE TES ENS TEW EEW TWEE WEEN SENE WEES WENS TEWS ESNE WEENS WEEST SENTE
Word Card Level 367 : CARBON BORN CORN BARN CRAB BACON CAN CAR RAN NOR BAR BAN ROB CAB CON ARC BRA COB NAB ORB OAR NOB ORC CARB BRAN BOAR ORCA ROAN BARON COBRA ACORN CARBO CAROB ON OR AN NO BO AB AR BA ROC BRO OBA BOA COR ORA ARB OCA BORA ARCO BANC NARC ACRO CARN OCRA BANCO BRONC NARCO RACON CORBAN
Word Card Level 368 : SOMBER MORE SOME ROSE BORE SORE SOBER ROB MOB ROE ORE SOB ORB ROBE EROS MOBS ROBS BERM ORBS REBS ORES ROES ROBES MORSE MORES BE OR SO ME EM RE MO ER ES BO OS OM OE RES EMS BRO REM ROM SOM ERS REB BOS MOS EMO MOR OBE BES OSE OES OMS ROME SERB BROS OMER MORS ROMS REMS OBES EMOS SORB BORES BERMS OMBRE BROME BROSE BESOM OMERS OMBER SOMBRE OMBRES BROMES OMBERS
Word Card Level 369 : TROPIC TRIP PORT CROP TOPIC OPTIC TRIO RIOT TOP TIP PRO POT COP PIT RIP OPT ROT COT TOR TIC ORC ORT OTIC TO IT OR PI PO TI OP OI ROC COR PIC POI TORI CRIT ROTI CRIP TIRO COIR TOPI TORC TORIC PICOT
Word Card Level 370 : HOTEL THE LET LOT HOT HOLE TOE HOE HOLT TOLE TO HE OH EL TE EH OE TEL OLE THO HET ETH HELO LOTH THOLE HELOT
Word Card Level 371 : GLAZER REAL GEAR GAZE RAGE ZEAL RAZE LARGE GLARE GLAZE REGAL GRAZE ARE AGE ERA LEG EAR GEL RAG LAG ALE LEA ZAG GALE LAZE AGER LAGER AL LA EL RE ER AR AG AE ZA GAL REG GAR LAR REZ LAZ ERG EARL RALE AREG GAZER ARGLE
Word Card Level 372 : RACOON CAR RAN ARC CORN ACORN CROON CORONA ON OR AN NO CAN NOR CON OAR ORC ORCA ROAN AR ROC COO COR ORA ROO OCA ARCO NARC ACRO CARN OCRA NARCO RACON
Word Card Level 373 : MORALE MORE REAL ROLE MALE MEAL ORAL MORAL REALM MOLAR ARE ARM ERA EAR RAM ROE ORE MAR ALE ELM LEA OAR MARE LAME MOLE LORE ROAM AERO ALOE LOAM REAM MARL OR ME AM AL LA EL EM RE MA MO ER AR OM AE OE MEL OLE LAM REM ROM MOL ALM ORA MOR EMO LOR LAR OMA MOA ROME EARL MORA OMER MOLA MERL OLEA RALE ALME ORLE MOREL LAMER AMOLE MORAE
Word Card Level 374 : PATCHY PATH CHAT PACT PATCH YACHT PAY ACT CAT HAT PAT CAP TAP HAY APT THY PAC HAP CAY YAP CHAP ACHY TACH AT AH PA HA AY YAH TAC PAH PHT PYA PHAT CHAY PATY CAPH PACY CHAPT
Word Card Level 375 : SIMPLY LIP SPY SIP SLIP IMPLY SLIM SLIMY LIMPS SLY PLY IMP LIPS LIMP LISP IMPS IS MY LI SI MI PI PSI SIM MIL LIS ISM PIS MIPS MILS SIMP LIMY PILY SYLI LIMPSY
Word Card Level 376 : LOADER REAL READ DEAL ROLE ROAD LEAD OLDER ADORE RELOAD ARE OLD RED LED ERA EAR ROD DOE ROE ORE LAD ALE LEA ODE ADO RAD OAR ELD LORD DEAR LOAD DOLE ORAL RODE DARE DALE LORE REDO LARD AERO ALOE LODE DOER ALDER ORDEAL OR DO AL DE LA ED EL AD RE ER AR AE OD OE OLE DAL ODA ORA LOR LAR DOR DOL EARL OLDE DORE RALE OLEA LADE ORLE ODEA ORAD LADER OARED OREAD
Word Card Level 377 : SMASH HAS ASH HAM MASS MASH SHAM SASH HAMS SHAMS AS AM AH MA HA SH ASS MAS SHA AHS
Word Card Level 378 : MIRAGE GAME GEAR RAGE GRAM MAGE IMAGE MARGE GRIME GAMER ARE AIR AGE ARM ERA EAR AIM RIM RAM RIG RAG MAR GEM IRE GRIM MARE GERM MEGA RIME MIRE MAGI REAM AGER AIMER IMAGER ME AM AI EM RE MA ER MI AR GI AG AE MEG MIR REM MAG REG REI RIA RAI GAR GAM ERG AMIR EMIR MARI RAMI AMIE AREG RAGI RAMIE REGMA GAMIER MAIGRE
Word Card Level 379 : PUSHER SURE PUSH RUSH PURE USER SUPER PURSE SPUR USHER SHE HER USE PER SUE REP HUE RUE SUP HERS REPS HUES RUSE RUES SUER HE UP US RE UH ER ES PE EH SH UPS RES SEP ERS PUS PES HEP URP PERU SUPE RESH RHUS URPS SPUE PEHS HEPS SPRUE
Word Card Level 380 : SECTOR SORT REST COST ROSE CORE STORE SCORE CREST ESCORT CORSET SET SEC TOE ROE ORE ROT COT TOR ECO RET SOT ORC ORT TOES TORE SORE SECT ROTE COTE EROS COTS ROTS ORES ORCS TORS ROES ORTS CORES COTES RECTO TO OR SO RE ER ES TE OS OE RES ROC REC COS ERS COR TEC OES SCOT CERT ROCS ECOS RECS ERST CERO CORS RETS TORC TECS CORSE CERTS ROTES TORSE CEROS TORES TORCS COSET ESCOT COSTER SCOTER RECTOS
Word Card Level 381 : ENTRY YET TRY TEN NET RENT TREY TYRE TERN RYE RET EN RE ER TE YEN TYE TYNE TYER
Word Card Level 382 : SHAVEN HAVE SAVE VASE SHAVE SHE HAS SEA VAN ASH AVE HEN NAH SANE SHEA VANS HENS NAVE VANE VENA HAVEN HAVES ASHEN VANES NAVES HAVENS HE AS AN EN AH HA ES EH SH AE SAN SEN VAS SHA NAV ENS AHS SEV SHEN SVAN AVES NAVS AVENS HANSE
Word Card Level 383 : FIRST ITS SIT FIT STIR FIST FITS RIFT SIFT SIR FIR FIRS RIFTS IT IS IF SI TI IFS RIF RIFS FRIT FRITS
Word Card Level 384 : MALICE CAME MALE MAIL CALM MEAL MILE MICE CLAIM CAMEL ICE LIE AIM ACE CAM ALE ELM LEA LEI AIL LIME LACE LAME CLAM MACE LICE ACME EMIC ME AM AL LA EL AI EM MA LI MI AE MAC MEL LAM MIC MIL LAC ALM CEL LIMA ALEC MALI MICA AMIE CAMI CEIL LAIC ILEA ALME CLIME MAILE MALIC AMICE EMAIL MACLE ILEAC MELIC
Word Card Level 385 : GOLFER ROLE GOLF GORE FROG LORE FORGE FORE OGRE FOR LEG LOG FOG EGO ROE GEL ORE FOE ELF OGLE ERGO FLOE OF OR GO EL RE ER EF OE OLE REF FRO ORG REG FER LOR GOR ERG ROLF FLOG LOGE GOER FROE ORLE GOFER OGLER
Word Card Level 386 : GRAVEL REAL GAVE GEAR RAGE LARGE GRAVE GLARE ARE AGE ERA LEG EAR AVE GEL RAG LAG ALE REV LEA GALE VEAL RAVE VALE VELA LAVE AVER AGER REGAL GAVEL LAGER RAVEL LAVER VELAR AL LA EL RE ER AR AG AE GAL LEV REG VEG GAR LAR ERG EARL VEGA LEVA RALE AREG ARGLE
Word Card Level 387 : SHRINE RISE HIRE HEIR REIN RISEN SHINE RINSE SIREN RESIN SHINER HIS SHE HER SIR SIN HEN IRE HERS HENS SHIN SIRE SINE IRES REINS HEIRS HIRES IN IS HE HI EN RE ER ES SI EH SH INS SEN RES ERS REI SEI HIE ENS RIN HIN REIS HERN SHRI RESH HIES HINS SHIRE SHIER SERIN HERNS
Word Card Level 388 : SAFETY STAY EAST EASY FAST SAFE FEAST YEAST FEATS FATES SAY YES SET YET SAT EAT SEA FAT TEA ATE AYE FAY AFT YEA STY SEAT FATE EATS FEAT FATS FEST FETA TEAS AYES FAYS FESTA FETAS AS AT ES TE FA AE AY EF ETA FEY FAS TYE EFT EFS SATE YEAS SETA ATES TASE ETAS STYE TYES EFTS EYAS
Word Card Level 389 : REWIND WIDE WIND RIDE WINE WEIRD WIDER DINER WIRED NEW END RED WIN DIE RID DEN DIN WED DEW IRE DREW WIRE DIRE REIN DINE WREN WEIR RIND NERD REND IRED WIDEN IN WE DE ED EN RE ID ER WEN REI RIN WEND DENI NIDE WINED REWIN DWINE WRIED WINDER
Word Card Level 390 : PLAYED PLAY DEAL LEAD LADY PALE LEAP DELAY PEDAL PLEAD PAYED LAYED DAY PAY LED LAY LAP PAD PAL YEP DYE AYE PEA APE LAD ALE LEA YEA PLY YAP ALP ELD DALE PLEA PLED YELP PEAL PALED AL DE LA ED EL AD PA PE AE AY DAL DEP LEY DEY LYE PED DAP PYA APED LADE YELD YALD PADLE LEADY
Word Card Level 391 : MORTAR ROAR ATOM ROAM ARMOR ART ARM RAT RAM MAT TAR ROT MAR TOR OAT TAO OAR ORT MORT MART TRAM MOAT TO AT OR AM MA MO AR OM TAM ROM ORA MOT MOR OMA MOA MORA TORA TARO ROTA TORR RATO AMORT
Word Card Level 392 : ISLAND SAID LAND LAID SAND SLAIN AND AID SAD ADS SIN LID LAD DIN AIL AIDS SLID NAIL DIAL SAIL LIDS LAIN LADS DAIS AILS NILS ANIL LANDS NAILS SNAIL DIALS IN IS AS AN AL LA AI AD ID SI SAN INS DAS SAL AIS DAL IDS NIL AIN LIS ANI ANDS LIAS ANIS SAIN DINS DALS SIAL SILD NIDAL ANILS
Word Card Level 393 : LAWYER YEAR REAL WEAR RELY EARLY LAYER WEARY RELAY LEARY ARE WAY WAR LAW LAY ERA RAY EAR RAW AWE AYE ALE RYE WRY LEA YEA YAR WARY WARE AWRY LYRE WEAL WALE YARE AERY WE AL LA EL RE ER AW AR AE AY YER LEY YEW LYE YAW LAR WYE AWL RYA EARL WYLE YAWL RALE ARYL EYRA RAWLY WALER
Word Card Level 394 : WINNER NEW WIN INN NINE WINE WIRE INNER REIN WEIR IRE WREN NINER IN WE EN RE ER WEN REI RIN RENIN REWIN
Word Card Level 395 : USING SIGN SING SUNG GUNS SNUG SUING SUN GUN SIN GIN GINS IN IS US SI GI NU INS SIG GNU NUG NUGS GNUS
Word Card Level 396 : CRADLE CARE REAL READ DEAL LEAD CLEAR CARED CEDAR RACED CADRE ARE CAR RED LED ERA EAR ACE ARC LAD ALE LEA RAD ELD RACE CARD DEAR DARE DALE LACE ACRE CLAD LARD ACED LACED ALDER ARCED AL DE LA ED EL AD RE ER AR AE CAD REC DAL LAC LAR CEL CARL EARL ALEC CADE CRED DACE RALE LADE CLADE DECAL CARLE LADER LACER ACRED CREDAL RECLAD
Word Card Level 397 : GARDEN READ NEAR DEAN DEAR RANGE GRAND GRADE ANGER DANGER RANGED GANDER AND ARE END AGE RED RAN ERA EAR DEN RAG NAG RAD GEAR EARN RAGE DRAG AGED DARE RANG RAND GRAD DARN NERD REND AGER RAGED AN DE ED AD EN RE ER AR AG AE GEN REG GAD GAN GAR DAG ERG NEG GRAN DANG EGAD NARD GNAR GEAN AREG DREG REDAN REGNA DENAR
Word Card Level 398 : FILTER LIFE LEFT FELT FIRE FILE LIFT TIRE RIFLE FLIRT LITER TRIFLE IT IF RE ER TI LET FIT LIE TIE LIT ELF FIR IRE LEI RET TILE TIER RITE RIFT RIFE LITE FRET RILE FLIER FILET LIFER LITRE REFIT RELIT EF TEL TIL REF REI FIE FIL EFT FLIT LIRE LIER RIEL LIEF REFT FRIT TREF FILER EL TE FLITE TILER LIFTER
Word Card Level 399 : BRIDE RED RIDE BIRD BED DIE RID BID RIB IRE DIRE BRED BRIE BIDE BIER IRED BIDER REBID BE DE ED RE ID ER BI DEB REB REI DIB DRIB
Word Card Level 400 : MUSTER MUST SURE TRUE REST TERM STEM SERUM USER STRUM USE SET MET SUE SUM RUM RUE RUT RET EMU RUST MUTE MUSE RUSE RUTS SMUT SUET RUMS RUES STUM SUER TERMS MUTES ME US EM RE ER ES UM TE UT MU RES EMS REM ERS TUM TES MUS TUE MUT TRES TUMS EMUS REMS MURE ERST RETS MUTS MUSER MURES MUTER TRUES ESTRUM
Word Card Level 401 : VOTING NOT GOT TIN TON GIN ION INTO NOG TING INGOT GIT TONG TO IN IT ON NO GO GI TI OI NIT VIG VOG TOG VINO TIGON
Word Card Level 402 : LESSEN LESS SEEN ELSE LENS SENSE SEE EEL SEES EELS LENSES NESS LEES EL EN ES LEE SEN ELS ESS ENS ESSE SEEL SENE ESNE LENSE SENES LENES LESES SEELS ESNES
Word Card Level 403 : RACING RAIN GAIN RING GRAIN CIGAR CARING CAN AIR CAR RAN ARC RIG GIN RAG NAG RANG GRIN ARCING CAIRN CRAG GRAN CAIN IN AN AI AR GI AG RIA AIN ANI RAI GAN GAR RIN CIG IRAN AGIN NARC RANI GNAR CARN RAGI GARNI ACING NARIC
Word Card Level 404 : MEDIUM DUE DIE MUD DIM MID EMU DIME MIME IDEM MIMED ME DE ED EM ID UM MI MU MED MUM UMM MEM MIM UMMED
Word Card Level 405 : SIDING SIN DIG GIN SIGN SING DING DIN DIGS GINS IN IS ID SI GI INS IDS SIG GID NISI DINS GIDS NIDI DINGS
Word Card Level 406 : TUNING GUN INN GUT TIN NUT TUG UNIT GIN TUN TING TUNG GIT IN IT UT GI TI NU NUN NIT GNU TUI NUG
Word Card Level 407 : SCOTCH HOT COT COST SHOT HOST SOT COTS TO SO OH OS SH COS THO SHO OHS SOH SCOT HOTS TOSH COSH
Word Card Level 408 : NOTCH NOT HOT CON TON COT TO ON NO OH HON THO NTH NOH CHON
Word Card Level 409 : GALLON ALL AGO LOG LONG GOAL LOAN GALL ALONG LAG NAG NOG ON AN NO GO AL LA AG GAL GAN GOA GAOL AGON OLLA LOGAN ANGLO LLANO
Word Card Level 410 : PARODY ROAD DROP YARD PRAY PROD DAY PAY DRY RAY PRO ROD PAD RAP PAR POD PRY ADO RAD OAR YAP YAR DORY ROPY DRAY OR DO AD PA YO AR OP AY OY ODA ORA DOR OPA DAP APO YOD RYA PYA PYRO PARD DORP DOPA PROA APOD ORAD DOPY PARDY PAYOR
Word Card Level 411 : BOWMAN NOW MAN OWN WON BAN WOMB MOAN WOMAN BOW MOB MOW NAB ON AN NO AM MA BO AB AW BA OW OM WAN MON BAM OBA MAW BOA NOM NOB MOA AWN OMAN MANO MOWN NOMA AMBO MAWN BAWN
Word Card Level 412 : OLDEST DOES TOLD LOST LOSE SOLD DOSE STOLE TOES SLOT DOTE LET LOT OLD SET LED TOE DOT DOE SOD ODE TOD SOT ELD LOTS LETS DOLE SOLE DOTS LEST SLED OLDS LODE TOLE SLOE DOLES SOLED LODES TO DO SO DE ED EL ES TE OS OD OE TED EDS TEL SOL OLE DOS ELS TES DOL OSE OES OLDE ODES TOED DOLT TEDS TELS DELT OLES DOLS TODS ELDS TELOS DOTES TOLES DELTS DOLTS DOEST TOLED STOLED
Word Card Level 413 : BARREL REAL ABLE BEAR RARE ARE BAR ERA EAR LAB BRA ALE LEA ERR REAR BARE BALE BARRE BLARE REBAR BALER BE AL LA EL RE ER AB AR BA AE BEL REB LAR ALB ARB BRR EARL BEAL RALE BARER ABLER BLEAR
Word Card Level 414 : REPLY PER RELY PREY YELP REP YEP RYE PRY PLY LYRE EL RE ER PE LEY LYE PYRE PLYER
Word Card Level 415 : BADGE AGE BAD BED BAG AGED BEAD BEG DAB GAB BADE ABED BE DE ED AD AB BA AG AE DEB GAD DAG EGAD DEBAG BEGAD
Word Card Level 416 : SOFTEN NOTE NEST OFTEN FONT FEST STONE ONSET NOT ONE SET SON TEN NET TOE TON FOE SOT EON ONES SENT SOFT NOSE TONE TONS TENS TOES NETS FOES EONS SNOT NOTES TONES FONTS TO OF ON SO NO EN ES TE OS EF OE SEN NOS OFT FEN TES FON FES ENS ONS OSE EFT FET OES EFS FENS FONS SONE NOES FETS EFTS SETON STENO
Word Card Level 417 : WONDER DOWN DONE WORD DREW OWNER OWNED DRONE DROWN DOWNER ONE NEW NOW OWN END RED WON NOR ROW ROD NOD OWE DEN DOE ROE ORE WED DEW WOE ODE WORE WORN RODE OWED WREN NODE NERD REDO DOER REND ROWED ENDOW DOWER ON WE OR DO NO DE ED EN RE ER OW OE DON WEN DOR EON WEND ROWEN RONDE REDON REWON
Word Card Level 418 : FASTER REST EAST RATE STAR FEAR FAST SAFE AFTER SAFER STARE FEAST ARE SET FAR ART SAT EAT FAT SEA ERA TEA EAR ATE RAT TAR AFT RET SEAT ARTS EARS FATE TEAR FARE RATS EATS FEAT RAFT FATS FEST ERAS FETA FRET TEAS SEAR REFS TARE TARS RATES TEARS FEARS FARES FEATS FATES TASER RAFTS ASTER FESTA FETAS AS AT RE ER ES TE AR FA AE EF ARS RES ETA REF FER ERS RAS FAS TES ARF FES EFT FET EFS SERA FRAT FART ARES TRES TSAR SATE SERF SETA REFT ATES TASE ETAS ERST RETS FETS RASE EFTS TREF ARFS FRETS FARTS FRATS TARES RESAT TREFA STRAFE AFTERS
Word Card Level 419 : DANCER CARE READ NEAR RACE CARD DANCE CEDAR RACED CRANE CADRE CRANED AND ARE CAN END CAR RED RAN ERA EAR ACE ARC DEN RAD DEAN DEAR EARN DARE CANE RAND ACRE DARN ACNE NERD ACED REND CARED ARCED CANED AN DE ED AD EN RE ER AR AE CAD REC CADE CRED NARC DACE NARD CARN REDAN NACRE CANER ACNED DENAR DECAN ACRED NACRED CEDARN
Word Card Level 420 : TEACUP TAPE PACE CUTE CAPE ACUTE PACT TAUPE PUT CUT ACT CUP EAT TEA CAT PAT CAP ATE PET TAP ACE CUE APT PEA PAC APE PEAT AT UP PA PE TE UT AE ETA TAU EAU TAC UTA ECU TEC TUE PEC CEP TUP PATE CATE PUCE TEPA TACE CAPUT EPACT
Word Card Level 421 : FLINT FIT LIT TIN LIFT LINT FIN FLIT IN IT IF TI TIL NIL NIT FIL
Word Card Level 422 : HOPING HIP PIN PIG HOP GIN HOG ION NIP NOG PING NIGH IN ON NO GO OH HI PI GI OP OI PHI HON PHO NOH POH POI HIN GIP GHI HONG PONG PION PHON PINGO OHING HONGI GIPON
Word Card Level 423 : SHARED HEAD HARD HEAR HEARD SHARE SHADE SHEAR SHRED DASHER SHADER ARE SHE HER HAD HAS RED SEA ERA SAD EAR ADS ASH RAD READ DEAR EARS HERS SHED DARE DASH HERD REDS RASH SHEA HARE ERAS SEAR HEADS READS HEARS HERDS DARES SHARD HARES DEARS ASHED DEASH HE AS DE ED AD AH RE HA ER ES EH AR SH AE EDS ARS DAS RES ERS RAS SHA DAH RAH AHS EDH SHAD SERA ARES RHEA SADE RADS SARD RESH HADE RASE DAHS EDHS HADES SHERD RHEAS HARDS HARED RASED SADHE
Word Card Level 424 : WINTER WENT WINE WIRE RENT TWIN TIRE WRITE INERT TWINE INTER NEW WIN TEN NET WET TIE TIN WIT IRE RET NEWT TIER RITE REIN WREN WEIR WRIT TINE TERN NITE IN IT WE EN RE ER TE TI WEN REI NIT RIN TEW WERT TRINE NITRE NITER REWIN TWIER TWINER
Word Card Level 425 : RELATE REAL LATE RATE TREE TALE LATER ALERT ALTER EATER ARE LET ART EAT ERA TEA EAR ATE RAT TEE TAR ALE LEA EEL ALT RET TEAR REEL TEAL LEER TARE AT AL LA EL RE ER TE AR AE LEE TEL ETA ERE LAT REE LAR EARL TELE TEEL LEET TELA RALE RETE ALEE TAEL ARETE ELATE TALER ARTEL LAREE RELET TELAE RATEL ELATER
Word Card Level 426 : CRUEL RULE CURE CLUE CURL RE ER CUE RUE LURE LUCE ECRU ULCER LUCRE EL REC ECU CUR LEU CRU CEL
Word Card Level 427 : REWARD READ WEAR DREW DRAW DRAWER ARE WAR RED ERA EAR RAW AWE WED DEW WAD ERR RAD DAW RARE DEAR REAR WARD WADE DARE WARE AWED RAWER REDRAW WARDER WARRED WE DE ED AD RE ER AW AR AE DEWAR WADER DREAR RARED DARER WARED
Word Card Level 428 : ADULT LAD TAD ALT DUAL LAUD TAU AT AL LA AD UT DAL LAT
Word Card Level 429 : TRAGIC AIR CAR ART CART GAIT GRIT CIGAR ACT CAT TAG RAT ARC RIG TAR RAG TIC GIRT CRAG GIT AT AI AR GI AG TI RIA TAC RAI GAR AIT GAT CIG CRIT TRIG IT RAGI TRIAC TRAGI
Word Card Level 430 : PLENTY LET YET TEN NET PEN PET TYPE LENT PELT YELP YEP PLY EL EN PE TE TEL YEN LEY LYE TYE PENT TYNE PENTYL
Word Card Level 431 : TUTOR TOUR TORT TOUT TROT ROUT TROUT OUT OUR ROT RUT TOR ORT TO OR UT TOT TUT
Word Card Level 432 : LOOMED MOOD MODE DOLE DOME MODEL OLD LED DOE ELM DOM ODE MOD MOO ELD MOLD DOOM MOLE LOOM DEMO MELD LODE MOOED DO ME DE ED EL EM OM OE MEL MED OLE MOL LOO EMO DOL OLEO LOOED
Word Card Level 433 : LINGER LINE GIRL RING GRIN REIN REIGN LINER LIE LEG RIG GEL GIN IRE LEI INGLE LIEN RILE GLEN IN EL EN RE ER GI GEN REG NIL REI RIN ERG NEG LING LIRE LIER RIEL NIGER LIGER RENIG
Word Card Level 434 : HUGELY GUY HEY LEG HUG HUGE UGLY GLUE GEL HUE LUG LUGE GLUEY HE EL UH EH UGH LEY YEH LYE LEU YULE GLEY
Word Card Level 435 : CREEPY PER EYE PEER PREY CREEP CRY REP YEP RYE PRY CREPE CEE RE ER PE REC REE PEC CEP EYRE PYRE PERC EYER EERY CERE CEPE PEERY CREPY CREPEY
Word Card Level 436 : TUGGED GET DUE EGG DUG GUT TUG DUET DE ED TE UT TED TUE TEG TEGG TEGU
Word Card Level 437 : BURTON TURN BORN TOUR BURN TORN BURNT BUT NOT OUT OUR RUN NOR ROB RUB TUB TON NUT ROT BUN RUT URN TOR BOT ORB NUB ORT TUN BOUT UNTO ROUT BUNT RUNT BRUT BRUNT TURBO TO ON OR NO BO UT NU BRO NOB BUR BORT BOURN
Word Card Level 438 : EDITOR RIDE TIED DIET DIRT RODE TIDE TRIED TIRED RED DIE TIE RID ROD TOE DOT DOE ROE ORE ROT TOR IRE ODE TOD RET DIT ORT TIRE TORE TRIO DIRE RIOT TIER RITE EDIT ROTE REDO TROD DOER DOTE IRED RIOTED TO IT OR DO DE ED RE ID ER TE TI OI OE TED REI DOR TORI TOED ROTI DOIT TIRO DROIT DOTER TRODE TRIODE DOTIER
Word Card Level 439 : LOUNGE LONG GONE LUNG LONE ONE GUN LEG LOG EGO GEL LUG NOG GLUE LUNE LUNGE LUGE OGLE GLEN NOEL ON NO GO EL EN NU OE OLE GEN LEU EON GNU NEG NUG LENO LOGE GENU ENOL GLUON LONGE
Word Card Level 440 : ASSUME SAME MASS MESS MUSE AMUSE SEAM USE SEA SUE SUM EMU USES SEAS SUMS SUES SEAMS MUSES AS ME US AM EM MA ES UM MU AE ASS MAS SUS EMS EAU ESS MUS AMU MESA MUSS EMUS AMUS MASSE MESAS MASES AMUSES
Word Card Level 441 : ACTOR CAR COAT CART ART ACT CAT RAT ARC TAR ROT COT TOR OAT TAO OAR ORC ORT TACO ORCA TO AT OR AR ROC COR TAC ORA OCA ARCO TARO TORA ROTA RATO ACRO TORC OCRA CROAT TAROC
Word Card Level 442 : SPENT SET STEP SENT TEN NET PEN PET TENS NEST PETS NETS PENS PEST SEPT EN ES PE TE SEN PES ENS PENT
Word Card Level 443 : CRAZY CAR RAY CRY ARC YAR RACY CAY AR AY RYA CZAR
Word Card Level 444 : BOLTED TOLD DEBT BELT DOLE BOLD BOLT BLED LOBE BODE LET LOT OLD LED BED BET TOE DOT DOE ODE BOT TOD ELD BLOT LODE DOTE TOLE TO BE DO DE ED EL TE BO OE TED TEL OLE DEB BEL LOB DOL OBE TOED DOLT BOLE DELT DOBE BLET LOBED BOTEL TOLED
Word Card Level 445 : SIGHED SIDE HIDE DISH HIS SHE DIE DIG HID SHED SIGH DIES DIGS HIDES SHIED IS HE DE ED HI ID ES SI EH GI SH EDS IDS SIG SEI HIE GID SEG GHI EDH DESI IDES EGIS HIED HIES EDHS GIDS GHIS
Word Card Level 446 : ABOUND AND BAD BAN NOD BUD BAND BOND BOUND DUO BUN DAB DUB NAB ADO NUB UNDO BUND UDON DAUB DO AN NO AD BO AB BA NU DON OBA ODA DUN BOA NOB UDO OUD DONA BAUD ON BUNA
Word Card Level 447 : BEYOND DONE BODY BOND BONE DENY BEND OBEY BONY NODE BODE EBONY ONE END BOY BED NOD DEN DOE BYE DYE ODE BONEY BENDY ON BE BY DO NO DE ED EN BO YO OY OE BEN DON YEN DEB YON BEY NEB DEY NOB EON OBE YOD YOB EBON DYNE DOBE DOYEN
Word Card Level 448 : SISTER REST SITE RISE STIR TIRE TRIES RESIST ITS SET SIT SIR TIE IRE RET SETS SITS TIES TIER RITE SIRE RESTS SIRS IRES SITES RISES TIRES RITES STIRS TIERS REIS IT IS RE ER ES SI TE TI RES ERS REI ESS SEI ESTS SEIS SRIS ERST RETS SIES TRESS SIRES STIES RESIT RESITS
Word Card Level 449 : OPENED ONE END NEED DONE OPEN DEEP POND NOPE PEN NOD DEN DOE PEND POD ODE DOPE NODE PEON PONE DEE DO NO DE ED EN PE OP OE DON PED EON DENE ON PEEN DONEE EPODE DEPONE
Word Card Level 450 : SERMON MORE SOME ROSE NOSE NORM SORE MORSE ONE MEN SON NOR ROE ORE ONES OMEN EROS EONS MORN NOME ORES ROES NORMS MORES OMENS SNORE SENOR ON OR SO NO ME EN EM RE ER ES OS OM OE SEN MON RES EMS REM NOS ROM SOM ERS NOM EMO EON ENS OES OMS ROME MONS OMER MORS ROMS NOMS SONE MENO NOES REMS EMOS NORSE MESON MORNS NOMES OMERS ENORM
Word Card Level 451 : GLOSSY LOG SOY LOSS SLY LOGS SLOG GLOSS SO GO YO OS OY SOL SOLS LOGY SOYS LOSSY SLOGS
Word Card Level 452 : AFRICA FAR AIR CAR ARC FAIR AFAR ARIA FIR RIA IF AI AR FA AA RAI ARF ACAI RAIA FACIA FARCI ACARI
Word Card Level 453 : BUREAU BEAR ARE BAR ERA EAR BARE BEAU RUB BRA RUE RUBE UREA BURA EAU REB BUR ARB BE RE ER AB AR BA AE
Word Card Level 454 : EDGED EDGE DEED DEE GEE GEED DE ED
Word Card Level 455 : BATTLE ABLE LATE BEAT TALE BETA BALE TABLE BLEAT TABLET AT BE AB LET EAT TEA BET LAB ATE BAT TAB ALE LEA ALT BELT TEAL ABET TEAT BATE LATTE AL LA EL TE BA AE TEL ETA BEL ATT LAT TAT ALB BEAL BATT BLAT TELA BLET TAEL BETTA BLATE
Word Card Level 456 : FORMAT FOAM RAFT FROM FORM FARM FORT ATOM ROAM RAM MAT MORT MART TRAM TAR RAT ROT MOAT AFT OAR MAR TOR ORT FAT OAT TAO FOR FAR ART ARM FART FRAT TARO TAM MORA FORAM TORA FORA FARO RATO FROT ROTA ROM AFRO OFT ORA MOT ARF MOA OAF AMORT TO OF AT OR AM MA AR FA OM
Word Card Level 457 : COLONY ONLY COOL CON COLON LOON LOONY LOCO COY CLOY COOLY NOLO CONY COLY COO COL YON LOO ON NO YO OY
Word Card Level 458 : LOVING LONG OIL LOG LION LOIN GIN ION LOGIN NOG LING LINGO VOLING VINO LINO VIOL NOIL VLOG NIL VIG VOG IN ON NO GO GI OI
Word Card Level 459 : ALPINE LINE PLAIN PLANE PANEL PENAL ALIEN AIL LIP PEN PIN PAL NAP PEA APE ALE PLAN PAIN PALE LANE PILE PINE LEAN LEAP NAIL PLEA PANE LAIN PAIL NAPE LIEN LEA PINA ANIL PEAL NIP LEI ALP PAN LIE LAP PIE ALINE PINEAL NEPAL LIANE LAPIN PLENA ANILE PILEA ELAN PALI NEAP PLIE NIPA LIPE LIPA PIAN PEIN PEAN ILEA NIL NEPALI AIN ANI PIAL IN AN AL LA EL AI EN PA PE PI AE
Word Card Level 460 : SENSED SENSE NEED SEEN SEND DENSE NEEDS SEEDS SENDS END DEN SEE SEES ENDS SEED DENS NESS DEES DEE DENES SENES ESNES ESSE DENE SENE EDS ESNE SEN ESS ENS DE ED EN ES
Word Card Level 461 : ABOUT BUT BOAT AUTO BOUT OUT BAT TUB TAB BOT OAT TAO TUBA ABUT TAU TO AT BO AB UT BA OBA BOA TABU BOTA
Word Card Level 462 : DIPPED DIED PIPE DID DIE PIE PIPED DIP PIED PIP PEP PED DE ED ID PE PI
Word Card Level 463 : FRYING RING GRIN FRY RIG GIN FIN FIG FIR FRINGY FIRN GYRI YIN RIN IN IF GI
Word Card Level 464 : COMEDY COME CODE MODE DOME DECOY DEMO COD COED COY ODE DOC DOE ECO MOD DYE DOM DECO CYME MED DEMY DEY EMO YOD DO MY ME DE ED EM YO OM OY OE
Word Card Level 465 : TALLER LATER TELL REAL LATE RATE TALL ALERT ALTER ATE RAT TALE ALE TEAR TARE TEAL LEA RET EAT ALT ARE ALL LET ART TAR ERA TEA EAR EARL ELL RATEL TALER TELA TAEL TEL RALE ETA ARTEL LAT LAR AT AL LA EL RE ER TE AR AE
Word Card Level 466 : BONUS SON SUN BUS SUB NOUS BUN BUNS ONUS SNOB SNUB SOB NUB BOSUN NUBS NOBS NOS BOS NOB SOU ON SO NO US BO OS NU
Word Card Level 467 : MATTER TREAT TERM TEAM RATE RET MATTE TAMER ATE MEAT RAT RAM MAT TEAR MATE TART MARE TAME MART TRAM META REAM TAR MAR TEAT ARE ART MET EAT ARM ERA TEA EAR TARE MATER TAM TETRA TATER ARMET TRET REM ETA RAMET ATT TAT AT ME AM EM RE MA ER TE AR AE
Word Card Level 468 : PINNED NINE PINE END DIE PIE PEN INN PIN DINE DIP PIED DEN DIN NIP PEND PINED PENNI INNED DENI PEIN NIDE PED IN DE ED EN ID PE PI
Word Card Level 469 : SPINAL PLAN PAIN SPIN PLAIN SLIP SLAIN SNAIL PLAINS PAN PLANS LAP NAILS PAINS LIP LIPS SIN PIN SPA SIP PAL NAP SAP NIP ASP SNAP NAIL SPAN SAIL SLAP PANS PINS PALS LAPS ALPS LAIN PAIL NAPS SNIP AILS NILS PINA ANIL LISP ALP AIL NIPS PAILS LAPIN PINAS PALIS PIANS SPAIL NIPAS LIPAS ANILS LAPIS PALI ANIS SAIN NIPA LIPA PIAN SIAL PIAL INS PAS SALP LAPINS PSI AIS SAN NIL SAL SPAIN AIN LIS ANI LIAS PIS IN IS AS AN AL LA AI PA SI PI
Word Card Level 470 : SOCKET COST TOES SOCK STOCK COTE STOKE SET SEC TOE COT ECO SOT COKE SECT COTS TOCK COKES COTES TO SO ES TE OS OE COS TES KOS TEC TSK OSE OKE OES SCOT TOKE ECOS KETO OKES SOKE TECS TOKES TOCKS COSET ESCOT
Word Card Level 471 : KINDLY KID LID INK KIN KIND LINK IDLY KILN LINDY DIN ILK INKY DINKY IN ID KI YIN NIL DINK INLY LINY IDYL LINKY KYLIN DINKLY
Word Card Level 472 : BOUNTY YOU BUT NOT OUT BOY BONY UNTO BUOY BUY TOY TUB TON NUT BUN BOT NUB TUN BOUT BUNT TO ON BY NO BO YO UT NU OY YON NOB YOB TONY TOBY OUTBY
Word Card Level 473 : BUFFER FUR RUB RUE BUFF RUFF REBUFF RUBE BE RE ER EF REF REB BUR RUFFE
Word Card Level 474 : TRYING TRY TINY RING GRIN GRIT TYING TIN RIG GIN TING GIRT GIT IN IT GI TI YIN NIT RIN TRIG GYRI TIYN TYRING
Word Card Level 475 : VALVE AVE ALE VEAL VALE LEA VELA LAVE AL LA EL AE LEV VAV LEVA
Word Card Level 476 : ROOTED DOOR ROOT RODE TORE RODEO TOO RED ROD TOE DOT DOE ROE ORE ROT TOR ODE TOD RET ORT ODOR ROTE REDO TROD DOER DOTE TO OR DO DE ED RE ER TE OE TED DOR ROO TORO TOED ROOD ORDO ROTO DOTER TRODE
Word Card Level 477 : BARKED BREAK BREAD BAKER BEARD BAKED BRAKE DRAKE ARE BAD RED BED BAR ERA EAR BRA ARK DAB RAD READ DARK BEAR DEAR BARE BAKE BRAD DARE BARK BRED RAKE BEAD BEAK DRAB BARD BADE ABED RAKED BARED DEBAR BRAKED DEBARK BE DE ED AD RE ER AB AR BA KA AE DEB REB KEA DAK ARB KAB BERK KERB DREK DARB BARDE ARDEB
Word Card Level 478 : RAGGED READ DEAR GEAR GRADE RAGED DAGGER ARE AGE RED ERA EAR EGG RAG GAG RAD RAGE DRAG AGED DARE GRAD GAGE AGER ED AD RE ER AR AG AE REG GAD GAR DAG ERG DE EGAD RAGG AREG DREG AGGER GAGER GAGED EGGAR
Word Card Level 479 : NEWTON WENT TOWN NOTE NONE TONE NOT ONE NOW NEW TWO OWN WON TEN NET WET OWE TOE TON TOW WOE NEWT NEON WONT TO ON WE NO EN TE OW OE WEN EON WOT TEW TENON TONNE NONET TENNO
Word Card Level 480 : FADING AND AID FIND GAIN FANG DING FAN DIG GIN FIN FIG DIN FAD NAG FID FAIN AN IF AI AD ID GI AG FA AIN FAG ANI GAD GAN DAG DIF GID DANG IN AGIN NAIF
Word Card Level 481 : MINER MEN RIM IRE MINE REIN RIME MIRE IN ME EN EM RE ER MI MIR REM REI RIN NIM EMIR MIEN
Word Card Level 482 : RESCUE SEE USE SUE SURE USER CURE RUSE CURSE REUSE SECURE SEC CUE RUE RECUSE CUES REES SEER ECRU RUES SCREE SUER CURES CERES CEES CEE US RE ER ES RES REC ERS REE ECU CUR CRU SERE CURS CRUS CERE RECS ECUS SUCRE CRUSE ECRUS CEREUS CERUSE
Word Card Level 483 : WORKED WORK WORD DREW WORE WOKE RED ROW ROD OWE DOE ROE ORE WED DEW WOE ODE WOK RODE OWED REDO DOER ROWED DOWER WE OR DO DE ED RE ER OW OE DOR OKE KOR KORE DREK DROKE
Word Card Level 484 : CLUMSY SUM SLY YUM SLUM SCUM MY US UM MU MUS CULM SUMY CULMS MUSCLY
Word Card Level 485 : BEAST BEST EAST BEAT SEAT BETA STAB BEATS BATES AS AT BE AB SET SAT EAT SEA TEA BET ATE BAT TAB BASE BATS EATS BETS TABS TEAS ABET BATE BASTE BETAS ABETS ES TE BA AE ABS ETA BES SATE SABE BAST SETA ATES TASE ETAS TABES
Word Card Level 486 : SENTRY REST SENT RENT NEST TREY TYRE ENTRY STERN RENTS YES SET YET TRY TEN NET RYE RET STY TENS NETS TERN TERNS EN RE ER ES TE YEN SEN RES YER ERS TYE TES ENS TRES TYNE SYNE TYER YENS RYES ERST STYE RETS TYES TYNES TREYS TYRES TYERS SYREN NERTS
Word Card Level 487 : RATIO TRIO AIR ART RAT RIOT TAR OAT IOTA TAO TOR ROT OAR ORT TORA ROTA ROTI RATO TIRO TARO TORI ORA RAI AIT RIA TO IT AT OR AI AR TI OI
Word Card Level 488 : LINKED LINE LIKED LINED LINK LIKE KIND KINDLE LIED DINE LIEN LIKEN KILN INKED LEND IDLE DELI END LED DIE KID LIE LID INK ELK DEN KIN DIN LEI ILK ELD DENI DIEL NIDE KILNED DELINK INKLE DINK KINE NIL LEK KEN IN DE ED EL EN ID KI
Word Card Level 489 : DEMISE SIDE SEEM SEED SEE SEMI DIME DEEM DIMS DEEMS DIMES IDEM MISE DIES MID DIE DIM DEES DEE MEDS DESI IDES EIDE MIDS MEED SEME DEME DEMIES DEISM MEEDS EDS DISME DEMES MED EMS SIM IDS SEI ISM IS ME DE ED EM ID ES SI MI
Word Card Level 490 : LIVER LIVE EVIL LIE VEIL VILE REV RIVE IRE LEI VIE RILE LIRE LIVRE VILER ERVIL LIER RIEL VLEI LEV REI EL RE ER
Word Card Level 491 : CASINO CAN SON SCAN ICON SIN CON ION SAC CANS COIN CONS IONS COINS ICONS SONIC SCION IN IS ON AS AN SO NO AI SI OS OI SAN SIC INS AIS CIS COS NOS AIN ANI OCA CAIN CIAO ANIS SAIN SOCA NAOS ASCI CONI CION OCAS CANSO CAINS ASCON CIONS
Word Card Level 492 : FINGER FIRE FINE RING GRIN REIN GRIEF REIGN FRINGE RIG GIN FIN FIG FIR IRE FERN RIFE FINER INFER FEIGN IN IF EN RE ER GI EF GEN REF REG REI FEN FIE RIN ERG NEG FIRN NEIF NIGER RENIG
Word Card Level 493 : AWOKEN KNOW KNEW WAKE WEAK WOKE AWOKE WOKEN ANEW OAKEN WAKEN ONE NEW NOW OWN WON OAK OWE AWE WOE WOK EON WANE WEAN WONK ON WE AN NO WO EN AW OW KA AE OE KEN WAN WEN KEA KOA OKA OKE AWN KENO KOAN AEON KAON WEKA ENOW KNAWE WEAKON
Word Card Level 494 : STALL ALL SAT LAST SALT ALT TALL SLAT AS AT AL LA SAL LAT ALLS LATS SALL ALTS TALLS
Word Card Level 495 : TILTED TIED DIET TIDE TITLE LET LED DIE LIE TIE LIT LID LEI DIT ELD LIED TILE IDLE TILT EDIT DELI LITE TILED TITLED IT DE ED EL ID TE TI TED TEL TIL DELT DIEL TILDE
Word Card Level 496 : SKIRT ITS SIT RISK SIR SKI KIT IRK STIR KITS SKIT IRKS IT IS SI TI KI TSK KIR KRIS KIRS STIRK
Word Card Level 497 : RETAIL REAL LATE TIRE LATER TRIAL TRAIL ALERT ALTER LITER IRATE LITRE ARE LET AIR ART EAT ERA LIE TEA EAR TIE ATE LIT RAT TAR ALE LEA IRE LEI ALT RET AIL RATE TALE TAIL RAIL TEAR TILE LIAR TIER RITE LITE TEAL LAIR RILE TARE RELIT IT AT AL LA EL AI RE ER TE AR TI AE TEL TIL ETA REI RIA LAT RAI LAR AIT EARL LIRA TALI LIRE LIER RIEL RIAL LARI TELA ALIT ARIL RALE LATI ILEA TAEL ARIEL TILER TELIA TERAI ARTEL TALER RATEL RETIA TAILER RETIAL
Word Card Level 498 : DETACH EACH HEAD HEAT DATE HATE DEATH TEACH HATED ACTED CHEAT THE HAD ACT EAT TEA CAT HAT ATE ACE TAD TECH CHAT CHAD ACHE ETCH ACED TACH ACHED CADET HE AT DE ED AD AH HA TE EH AE TED CAD ETA TAC DAH HET TEC ETH EDH CATE CADE DACE ECHT HADE TACE AHED TACHE THECA
Word Card Level 499 : FARMER FEAR FARM RARE REAR FAME FRAME FARE MARE ARE FAR ARM ERA EAR RAM MAR ERR REAM ME AM EM RE MA ER AR FA AE EF REM REF FER ARF FEM REARM ARMER FARER FRAMER
Word Card Level 500 : FACTOR FACT COAT FORT CART ACTOR CRAFT FOR FAR CAR ART ACT FAT CAT RAT ARC TAR ROT AFT COT TOR OAT TAO OAR ORC ORT RAFT TACO ORCA CROFT TO OF AT OR AR FA ROC COR OFT TAC ORA ARF OAF OCA FRAT FART ARCO AFRO TARO TORA FORA FARO ROTA CORF RATO ACRO TORC FROT OCRA CROAT TAROC
Thank You for visiting this page, If you need more levels of answers of Word Card or any of the answers are wrong then please comment, Our team will update as soon as possible.