Word Card Answers Cheats All Level [751-1000]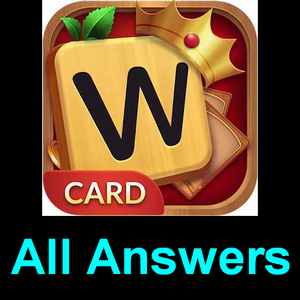 Word Card Answers and cheats Level [751-1000] to all levels are provided on this page, this game is developed by Word Puzzle Games Limited and it is available on Google play store.
Here you will find all the answers to Word Card on this page. Bookmark this page so that you can get help from this single page.
Note: Remember to visit easygameanswers.co, Or visit this page when you search the internet 'Word Card Answers' to support us.
Word Card app Answers Level [751-1000]:
Word Card Level 751 : BALCONY BACON LACY BAY CAN BLOC ANY ONLY LOAN CLAY COAL CLAN BOY BONY COLBY COLA LAY NAB COB LAB BAN CAB ABLY CON CYAN NAY COY CAY CLOY NOBLY BANCO ONLAY COALY BOYLA CYANO BANC BOLA CALO CONY COLY ACYL YON LAC OBA COL BOA LOB NOB ALB OCA YOB ON BY AN NO AL LA BO YO AB BA AY OY
Word Card Level 752 : REDUCE DEER REED CURE CRUDE CURED RED DUE CUE RUE CUD RUDE CEDE CURD CRUD CUED ECRU RUED CREED DEUCE DE ED RE ER DEE CEE REC REE ECU CUR CRU URD CRED DUCE DERE DURE CERE CEDER EDUCE CERED
Word Card Level 753 : OCCUPY YOU CUP COP COPY YUP COY COUP UP YO OP OY COYPU
Word Card Level 754 : GOBBLE GLOBE BLOG LEG LOG LOBE BLOB OGLE GLOB EGO BEG GEL BOG EBB LOB BOGLE BOLE LOGE BLEB BOB OLE BEL GOB OBE BE GO EL BO OE
Word Card Level 755 : BEHOLD HELD HOLD HOLE DOLE BOLD OLD LED BED DOE HOE ODE HOB ELD HOD BLED BODE LOBE LODE HOLED HE BE DO OH DE ED EL EH BO OE OLE DEB BEL LOB DOL OBE DOH EDH HELO BOLE HOED DOBE OHED LOBED DHOLE
Word Card Level 756 : SPOONER OPEN SOON POOR ROSE NOSE SPOON PRONE PROSE PERSON SPORE SNOOP NOOSE SNORE SOONER ONE SON PER NOR PRO PEN REP ROE ORE SOP EON ONES ROPE POSE PROS SORE REPS NOPE PENS PORE EROS EONS PONS ROOS ORES PEON PONE ROES OPENS ROPES PORES PEONS PONES ON OR SO NO EN RE ER ES PE OS PO OP OE OO SEN RES SEP OPS NOS ONO ERS ROO PES POO ENS ONS OSE OES RENO OOPS PESO REPO POON SONE NOES POOS EPOS ONOS SENOR NORSE SPOOR POSER REPOS ROOSE POONS PROSO RENOS SOPOR OPERON POROSE NOOSER SNOOPER OPERONS
Word Card Level 757 : SCREWED SEC RED SEE WERE DREW CREW DEER SCREW SEWER REED SEED WEED CREED SEWED CREEDS DEW CEDES SEW REDS CREWS WEEDS REEDS CERES REES SCREE CEDE SEER WED EWES CEES DEES CEE DEE REC REE REWEDS CEDERS SWEDE EWERS CEDER DEERS CREDS DREES REWED SERED DEWS CERE SEDER WEES RECS WEER CERED SWEER RESEW EDS CRED WEE SERE WEDS DERE RES EWER SCREED ERS EWE CREWED EEW WE DE ED RE ER ES
Word Card Level 758 : HONORED HERO RODE HONOR DONOR DRONE RODEO HONED HERON HOOD DONE DOOR HORNED HORDE END RED NOR ROD NOD DEN HORN HERD ODOR NODE NERD HONE REDO DOER REND DOE ROE ORE HEN HOE ODE HER ONE HOD RONDO RONDE OOHED REDON HONER HERN ROOD ORDO HOED HOER OHED DON OOH HON DEHORN HOO DOR NOH ROO EON DOH RHO OHO EDH HE ON OR DO NO OH DE ED EN RE ER EH OE
Word Card Level 759 : WRATH WAR ART WHAT THAW HAT RAW RAT TAR WART HAW TAW RATH AT AH HA AW AR WAT RAH HART TAHR THRAW
Word Card Level 760 : SCORING RING IRON CORN SING GRIN ICON COIN SONG SIGN GROIN SONIC SCORN RINGS COINS ICONS IRONS GRINS CONS GINS RIGS SCION IONS COGS SON NOR SIR SIN CON RIG GIN ION ORC COG ORCS NOG CORGI ROC NOIRS GIRON ORNIS COIGN GIROS ORGIC ORCIN INCOG COIRS CIONS COSIGN GIRO NORI INCOGS ROSIN ROCS CIGS COIR SORI SNOG CORS CONI INRO CION NOGS SIGNOR CORING GROINS ROSING CORGIS SIC GRISON SORING INS GIRONS COIGNS CIS COS NOS ORCINS SIG COR CORNS RIN NOIR GOR CIG IN IS ON OR SO NO GO SI OS GI OI
Word Card Level 761 : SHEIK HIS SHE SKI HIKE HIKES SIKE HIES KHIS SEI HIE KHI IS HE HI ES SI EH SH KI
Word Card Level 762 : DAMAGED DAMAGE DAD MADE GAME DEAD AGED MEAD MAD MEGA DAM AGE ADD ADAGE DAME MAGE GEM MEG GAMED DADA EGAD MED AMA GAD AGA DAG GAM ME AM DE ED AD EM MA AG AE AA
Word Card Level 763 : AVOIDED IDEA DIED VIDEO AVOID AIDED DEAD AIDE DEVOID DIVED ADD DAD DIVE VOID DIE AVID DIVA AID DIDO DID VIA AVE DOE ODE ADO ODD VIED DEV VIE VOIDED DADO VIDE DEVA EDDO ODEA DEVI DIODE ODA DOVE OVA VOE AVO DO DE ED AI AD ID AE OI OE
Word Card Level 764 : MARTIAN ANTI MANTRA MAIN TRAM RAIN TRAIN TRIM MANIA MINT ARIA TIARA MART RANT AIRMAN ARM MAN AIR ART RAN AIM RIM RAT TIN TAN RAM MAT TAR ANT MAR MANA RIA MANAT RIANT RIATA AMAIN ANTRA AMNIA INARM IRAN AMIR MINA MARI RAMI TARN MARA RANI ANTA MAAR AMIA RAIA TAM TAMARIN MARTIN MARINA TAMARI TAIN AMRITA ANTIAR MARIA ANIMA MANTA ATRIA ANA AMRIT MATIN NAIRA ATMAN RAITA AMA RATAN MIR AIN ANI NIT RAI AIT RIN NIM IN IT AT AN AM AI MA MI AR TI AA
Word Card Level 765 : WARLOCK WORK WALK ROCK LACK LOCK ORAL CROW CORAL CRAWL CLOAK CROAK OR AW WAR LAW CAR LOW ROW RAW OAK COW ARC OWL ARK WOK OAR ORC COAL RACK CLAW CORK LARK COLA OKRA ORCA AWOL COWL KOLA AL WO LA AR OW KA ROC COL LAC COR ORA LOR LAR KOA OKA CAW AWL OCA LAK KOR CARL ARCO CRAW LOCA KORA WACK CALO WARK ACRO CALK ALOW CARK OCRA CAROL WACKO CLARO WRACK
Word Card Level 766 : WINDING DINING WIND WING WIN DIG DING INN GIN WIG DIN DWINING WINING INDIGN INWIND NIDING NIDI GID IN ID GI
Word Card Level 767 : STACK TASK CAST ASK SACK TACK TACKS ACTS CATS SCAT CASK ACT SAT CAT SAC KATS TACS SKAT KAT TAC TSK SKA AS AT KA
Word Card Level 768 : BREED BEER DEER REED RED BED BEE ERE BRED BE DE ED RE ER DEE DEB REB REE DERE BREDE
Word Card Level 769 : BALANCE CLEAN CABLE CANAL LANCE LEAN BEAN ABLE LANE BANAL CANE BANE CAN LEA CABAL CLAN LACE NAB ACNE BALE ALE LAB BAN CAB ACE ALBA BEAL ALEC LAC ANLACE ALANE ALAN ELAN ANA ABA ALA BANC BAAL BEL ALAE BEN NEB BAA ALB CEL AAL BE AN AL LA EL EN AB BA AE AA
Word Card Level 770 : HELPER HERE HELP PEER HEEL REPEL PEEL REEL HER PER REP EEL LEER LEPER HE EL RE ER PE EH LEE ERE REE HEP LEHR HERL
Word Card Level 771 : INFERNO FIRE FINE NONE NINE IRON INNER FINER INFO NEON FOR ONE NOR INN ROE ORE FIN FOE FIR ION IRE EON REIN FORE FERN RIFE INFER NINER OF IN ON OR IF NO EN RE ER OI EF OE REF FRO FER REI FEN FON FIE RIF RIN RENO FINN NOIR NORI FINO FOIN FIRN FROE INRO NEIF FREON RONIN RENIN IRONE
Word Card Level 772 : LEGION LONG LINE GONE LION LINGO LONE LIEN ONE OIL LIE LEG LOG EGO GEL GIN ION LEI EON NOG LOIN OGLE INGLE LOGIN IN ON NO GO EL EN LI GI OI OE OLE GEN NIL ENG NEG GLEN LENO NOEL LING LINO LOGE ENOL NOIL LONGE ELOIN OLEIN ELOIGN
Word Card Level 773 : BRUSHY BUSH BUSY RUSH BURY RUBY BRUSH SHRUB BUSHY BUY BUS SHY RUB HUB SUB BUYS RUBS HUBS BY US UH SH BUR RYU BUHR RHUS BURS URBS RYUS RUSHY BUHRS
Word Card Level 774 : LETTING LINE TENT TILE TITLE INLET GLINT TINGLE LET TEN LIE LEG NET TIE LIT TIN GEL GIN LEI TILT LENT LITE TINT LIEN GILT TING LINT TINE NITE TINGE LEGIT INGLE GET IN IT EL EN TE GI TI TEL TIL GEN GIT NIL NIT NEG TEG GLEN LING GENT GELT NETT GITE GILET ELINT GENTIL LITTEN
Word Card Level 775 : HEALING LINE GAIN HANG LANE LEAN ANGLE ANGEL ALIEN ALIGN HINGE INHALE GLEAN ALINE INGLE GENIAL AGE LIE LEG GEL GIN HEN LAG ALE NAH LEA LEI NAG AIL NAIL HEAL HAIL HALE GALE LAIN LIEN NIGH ANIL AGILE NEIGH IN HE AN AL LA HI EL AI EN AH HA EH GI AG AE GAL GEN NIL HAG AIN ANI GAN AHI HIE LAH HIN NEG GHI GLEN LING ELAN AGIN GLIA GEAN HILA ILEA ELHI LIANE LINGA ANILE LIGAN LAIGH ALGIN LINAGE HALING HAEING
Word Card Level 776 : JEALOUS ALSO LOSE SALE SOUL USE SEA SOLE SEAL ALES ALOE SUE ALE LEA LEAS SLOE LOUSE JOUAL JOLES OUSEL LAOS SOLA SOJU SOJA OLEA LUES JOLE LASE SLUE JOULES JOUALS JOE SAL SOL OLE JOULE SAJOU ALOES ELS JUS EAU LEU SOU OES AS SO US AL LA EL ES OS AE OE
Word Card Level 777 : HERRING GRIN HEIR REIN IRE REIGN HER RIG GIN HEN RING HINGE NIGH HIRE RINGER ERR NEIGH ERRING HINGER NIGHER NIGER HIRER RERIG RENIG HERN REG GEN REI HIE RIN ERG HIN NEG GHI GRR IN HE HI EN RE ER EH GI
Word Card Level 778 : STEADY STAY EAST EASY SEAT YEAST STEAD STAYED SAY DAY YES SET YET SAT EAT SEA TEA SAD ADS ATE DYE AYE TAD YEA STY DAYS DATE EATS TEAS DYES AYES DATES AS AT DE ED AD ES TE AE AY TED EDS DAS ETA DEY TYE TES SADE SATE YEAS TEDS TADS SETA ATES TASE ETAS STYE EYAS TYES DEYS SATED SAYED STADE TASED STYED TSADE
Word Card Level 779 : INTRO INTO IRON TORN TRIO RIOT NOT NOR TIN TON ROT ION TOR ORT NITRO NOIR TO IN IT ON OR NO TI OI NIT RIN TORI NORI ROTI TIRO INRO
Word Card Level 780 : STUDIES USED SIDE SITE ISSUE SUITE ISSUED TISSUE DUTIES SUITED SUITES DESIST ITS USE SET SIT DUE DIE TIE SUE DIT USES SUIT SETS DUST SITS TIED DIET TIES TIDE DIES SUED EDIT DUES STUD DUET SUES SUDS SUET SIDES SITES SUITS DIETS TIDES STUDS EDITS DUETS IT IS US DE ED ID ES SI TE UT TI TED EDS IDS ESS SEI TUE TUI DESI DISS IDES ESTS TEDS SEIS DITS SIES TUIS ETUI SITED DUSTS SITUS DEIST STIES DESIS ETUIS STIED SUETS SUSED DISUSE DEISTS TISSUED
Word Card Level 781 : DRILL ILL RID LID DILL RILL ID
Word Card Level 782 : INTERIM TIRE TRIM MINT MINI TIER TIME TERM MERIT MINER TIMER ITEM RENT MINE INERT INTER NITE MITE RIME MIRE TINE TERN MEN MET TEN NET TIE RIM TIN EMIT IRE RITE REIN RET REMIT MITER MITRE TINIER INTIME REMINT MITIER TERMINI MINTIER MIRIN MINTER TRINE NITRE NITER IMINE MIRI EMIR INTI MIEN REM MIR REI NIT RIN NIM IN IT ME EN EM RE ER MI TE TI
Word Card Level 783 : CALLING CALL GAIN NAIL ALIGN CLING LILAC CLANG LACING GALLIC NAG ILL ALL CAN GIN LAG ANIL CLAN LAIN GILL GALL AIL CAIN LING CLINAL GLIAL ACING LINAC LINGA LIGAN ALGIN AGIN CLAG NILL GAL LAIC GLIA NIL LAC AIN ANI GAN CIG IN AN AL LA AI GI AG
Word Card Level 784 : PANTING TAPING PANG ANTI GIANT PAINT GAIT GAIN PING PAT PAN PAIN TAG PANT PITA TING PINT PIG TIN PINTA TAN NAP GIN ANT PINA GNAT TAP NIP PIN NAG GAP TIP APT PIT INN TANG GIT PINANG ANTING APING INAPT PATIN PINNA TAIN NIPA PIAN NAN AGIN AIN ANI NIT GAN AIT GAT GIP IN IT AT AN AI PA PI GI AG TI
Word Card Level 785 : SKIING KING SIGN SKIN SING SINK SKI SIN INK KIN KINGS INKS GIN GINS KINS GINKS NISI GINK INS SIG IN IS SI GI KI
Word Card Level 786 : BLADDER LADDER DARED REAL BREAD BLADE BEARD DREAD BLARED BARED BLED DRAB BARD BALE LARD BADE BEAD ABED ALDER ARE BAD RED LED BED ADD DAD BAR ERA EAR LAB BRA LAD ALE LEA DAB ABLE READ DEAL DEAD LEAD BEAR DEAR BARE BRAD DARE RAD DALE BALD BRED BLARE BALED DEBAR ELD BALER BLADER BARDED BALDED RADDLE EARL ADDER BLADED BALDER ABLED LADER BADDER ADDLE ABLER LADED BEDAD BLEAR BARDE READD DEDAL ARDEB REDD RALE DEB LADE DARB BEL DAL BEAL REB LAR ALB LARDED ARB BE AL DE LA ED EL AD RE ER AB AR BA AE
Word Card Level 787 : SWITCH WITH THIS WISH WITCH IT IS HI TI HIS ITS HIT SIT WIT TIC HITS ITCH WITS WHIT TICS SI SH CHI SIC CIS ICH HIC SHIT SITH CHIT HIST WICH WIST CHIS CIST ICHS STICH WHIST CHITS SWITH WHITS
Word Card Level 788 : RETHINK THINKER TINKER HIRE RENT THEIR THINK INERT THEN HINT THIN INTER HIKER NET THE HER HIT TEN TIE KIT INK TIN KIN HEN HIKE TIRE KENT TREK TIER HEIR RITE KNIT REIN RINK KITE KERN TINE TERN NITE IRE RET IRK INKER TRINE NITRE NITER ITHER KITER REINK KITHE TRIKE TIKE KEN HERN KINE KITH KIER KEIR HENT HINTER REI NIT NTH HIE ETH REKNIT RIN KIR HIN KHI IN IT HE HI EN RE ER EH TE TI KI
Word Card Level 789 : SEALED ELSE LEASE EASED LEASED EASEL LEADS DEALS DEAL LADS EELS LED ALES LEAS EEL LEAD SALE EASE SEED SEAL DALE SLED SEE SEA SAD ADS ELD LAD ALE LEA DEES LEES DEE ALEE DALS LASE ELDS DALES SEEL LASED LEE DELES LEDES EDS LADES AEDES DAS SADE LADE DELE ELS DAL LEDE SAL AS AL DE LA ED EL AD ES AE
Word Card Level 790 : DYNASTY ANY STAND STAY SAND DAY AND SAY SANDY NASTY ANTSY DAYS ANTS TANS SAT SAD ADS TAN ANT TAD NAY STY TANSY NAYS ANDS TADS YAYS SAN DAS YAY DYNAST AS AT AN AD AY
Word Card Level 791 : FROTHY FORTH FORTY FORT FOR TRY HOT TOY FRY ROT THY TOR FROTH ORT HOY RHO TROY TORY THRO TYRO FROT RYOT OFT THO OF TO OR OH YO OY
Word Card Level 792 : AWESOME WAS SOME SAME SEEM EASE SEE SWAM SEAM OWES WOES MEOW SAW EWES SEA OWE AWE SOW SEW MOW WOE MOWS MOAS MAWS AWES SEME WEES EMOS SMEW WEE MEOWS MAS MESA EMS SOMA MEWS SOM MAW EWE EMO MOA MEW OES OMS EEW AS WE SO ME AM EM MA ES OS AW OW OM AE OE
Word Card Level 793 : SMILING SING SLIM MINI SIGN SIN GIN GINS SLING NILS MIL LING MILING SIMLIN ISLING MINIS SIGIL LIMNS LINGS GLIMS GLIM LIMN MILS NIMS NISI SLIMING MILINGS INS SIM LIMING NIL SIG LIS ISM NIM IN IS SI MI GI
Word Card Level 794 : CANARY YARN CAN ANY CAR RAN RAY CRY ARC RACY NAY CYAN CAY YAR CARNY RAYA NARC CARN ANA RYA AN AR AY AA
Word Card Level 795 : FIFTIES STIFF SITE ITS SET FIST FEST SIFT TIES FITS FIFE TIFF SIT FIT TIE FIFES TEFFS SEIF FIEF TEFF EFTS STIFFIE IFFIEST FEIST TIFFS FIEFS IFS SEI FIE EFT EFS IT IS IF ES SI TE TI EF
Word Card Level 796 : BACKUP BACK PACK BUCK CUP CAP PUCK CAB PUB PAC CUB PUCKA CUBA KAPU PAK AUK BAP KAB UP PA AB BA KA
Word Card Level 797 : RETAKE TREK RAKE TAKE RATE TREE TEAR EATER TAKER TEAK TEE TEA REEK EAR ATE RAT TAR ERA ARK ARE ART EAT KART TARE RET REE KETA KEET AKEE RETE KAT ETA ARETE KEA EKE RAKEE EEK AT RE ER TE AR KA AE
Word Card Level 798 : RAGED READ DEAR GRADE ARE AGE RED ERA EAR RAG RAD GEAR RAGE DRAG AGED DARE GRAD AGER DE ED AD RE ER AR AG AE REG GAD GAR DAG ERG EGAD AREG DREG
Word Card Level 799 : BUILDUP BUILD BID LIP LID DIP BUD PUB BLIP DUB LIB UPBUILD PULI PUDU PUL PUD ULU DIB UP ID PI BI
Word Card Level 800 : DILUTE DIET TIDE LIED TIED TILED TILE LEI TIE LED DUE IDLE EDIT DELI DIE LITE DUEL DUET LUTE LET LIE LIT LID DIT ELD TILDE TUILE LUTED LIEU DELT DIEL LUDE ETUI LEUD TEL TED TULE UTILE TUE LEU TIL TUI IT DE ED EL ID TE UT TI
Word Card Level 801 : TALLEST STATE LEAST TASTE STEAL SLATE LATEST ALL LET SET SAT EAT SEA TEA ATE ALE LEA ALT LAST TELL LATE TEST EAST SEAT SELL SALT TALL SALE TALE LETS SEAL EATS LEST TEAS TEAL ELLS ALES SLAT TEAT LEAS TELLS TALES STALL STALE TESLA LATTE TEALS AS AT AL LA EL ES TE AE TEL SAL ETA ELL ELS ATT LAT TAT STAT SATE ALLS TELS LATS SALL TATS SETA TELA ATES TASE SETT STET ETAS ALTS LASE TAEL TESTA STELA TEATS TAELS TALLS SETAL STELLA LATTES SALLET
Word Card Level 802 : SAUSAGE SUE SAGA GUESS USAGE SAGE USE AGE SEA GAS ASSUAGE SAG GASES SAGAS SAGES SUES SAGS USES AGES SEAS AGUES AGUE GAUSS AGAS USAGES ASEA ASS SEGS EAU ESS AAS AGA SEG AS US ES AG AE AA
Word Card Level 803 : DOUBTED DUE DOUBT DEBUT ODD DOT BUT TOE BET DEBT TUBE DUDE OUT BED BOUT DUET BODE DUB TOD DOE TUB BUD DUO ODE BOT DOTE DOTED OUTED TUBED BUTEO BODED TOED DOUTED BUTE BEDU DEB TED EDDO DOUT DOBE DUD TUE OBE UDO OUD TO BE DO DE ED TE BO UT OE
Word Card Level 804 : GROWTH WORTH THROW HOG WHO HOW GROW TWO GOT HOT ROW TOW GOTH WORT ROT TOR ORT ROWTH WHORT THRO GROT TROW TROG WROTH THO RHO WOT GOR TOG TO OR GO OH OW
Word Card Level 805 : CRAYON ACORN CORN YARN CAN CORNY RACY ORC COY ANY CAR NAY NOR RAY CRY ORCA ROAN CYAN CON ARC RAN OAR CAY YAR ORACY RACON CYANO CARNY ARCO NARC CONY CARN OCRA ACRO YON ROC COR RAYON ORA NARCO CRONY OCA RYA ON OR AN NO YO AR AY OY
Word Card Level 806 : WHOSE SHOW SHOE SHE HOSE OWES WOES WHO HOW OWE SOW SEW HOE WOE HEW HOWS HEWS SHEW SHO OHS OES SOH HE WE SO OH ES EH OS SH OW OE
Word Card Level 807 : SYSTEM MESS YES SET YET MESSY STEM STEMS SETS MET STY STYES ESTS STYE TYES EMS ESS TYE MY ME EM ES TE
Word Card Level 808 : HUDDLED HELD DUDE LED DUE HUE HUDDLE DUEL ELD DUDED HUED LUDE LEUD DUH DUD LEU EDH HE DE ED EL UH EH
Word Card Level 809 : SQUIRE SURE RISE USER USE SIR SUE RUE RUSE SIRE IRE RUES SUER IRES REIS RISQUE QUIRES QUIRE RES ERS REI SEI QIS SUQ IS US RE ER ES SI QI
Word Card Level 810 : OPTION INTO ONTO TOON POINT PINOT POTION TO IN IT ON NO PI PO TI NOT TOO TOP TIP POT PIT PIN TIN TON OPT ION NIP NIT PINT TOPO PINTO PITON OI OO ONO POI OP PION POON TOPI TOPOI POO
Word Card Level 811 : DITCH ITCH HIT HID TIC DIT CHIT CHID CHI ICH HIC IT HI ID TI
Word Card Level 812 : CAVALRY CLAY VARY LAVA CAR LAY RAY LACY RACY CALVARY LARVA ALAR CAVA CRY ARC CAY YAR RAYA VARA ARYL CAVY AVAR ACYL LYCRA CLARY ALVAR ALARY CRAAL ALA ARVAL LAC LAR CARL RYA AAL AL LA AR AY AA
Word Card Level 813 : AWARE AREA ARE WAR WEAR WARE ERA EAR RAW AWE WE RE ER AW AR AE AA
Word Card Level 814 : BLENDED NEED BEND ENDED BLEND BEEN BLEED LEND DEED BLED END LED BED DEN BEE EEL ELD DENE LEDE BENDED BLENDE LEBEN LEE BEN BEDEL DELED BENE DEB BEL DELE NEB DEE BE DE ED EL EN
Word Card Level 815 : UNRAVEL REAL NEAR RULE LANE LEARN VALUE LUNAR RAVEN NEURAL RENAL NAVEL UNREAL ARE RUN RAN VAN ERA EAR AVE ALE REV RUE URN LEA EARN LEAN LURE VEAL RAVE NAVE VALE VANE RUNE VELA LAVE AVER LUNE VENA ULNA RAVEL LAVER VELAR AN AL LA EL EN RE ER AR NU AE LEV EAU NAV LUV LAR LEU LUN VAU EARL LUNA ELAN UREA ULAN LEVA RALE ERUV ULVA UVEA LARN NURL VULN VENAL ULNAR ULNAE UVEAL UREAL VERNAL VALUER VENULAR
Word Card Level 816 : FERTILE FLIRT RELIEF FILTER RIFLE FLIER LITER FLEET FEET LIFE LEFT FEEL FIRE FELT FREE ELITE TRIFLE FILET TILE FLEE TIER REEF REEL RITE TREE FILE LIFT TIRE RIFT RIFE LITE FRET LEER FETE FLIT EEL LET FIT LIE TIE LIT FEE TEE ELF LEI FIR IRE RET RILE FLEER LITRE RETIE LIFER REFIT RELIT REFLET LEFTER LIEFER TIL LIER RETILE RIEL LIEF LEET REFT RETE FRIT TREF REFELT FERLIE LEE REFILE FILER TELFER TEEL LEFTIE TEL LIRE REE FLITE TILER RELET REF REFEL FELTIER REI LIFTER FIE FIL EFT IT IF EL RE ER TE TI EF
Word Card Level 817 : NATURAL RAN TUNA AURA ALTAR LUNAR ULTRA TURN AUNT RUN ART RAT ULNA TUN AURAL RANT RUNT ALAR TAN NUT TAR ANT RUT URN ALT LAURA TAU ANTRA RATAL ANURA ALANT TARN ALAN TALA LUNA ANTA LARN NURL ANTRAL RANULA ULAN TARNAL ANURAL ANA NATAL ULNAR TALAR ALA RATAN LAUAN RUANA ARTAL LAT LAR LARNT AAL AT AN AL LA UT AR NU AA
Word Card Level 818 : ROUNDED UNDER DONE RODE DUDE RUDE NODE UNDO EURO ROUND DRONE UDON ODE DRONED NOR ONE OUR END RUN RED DUE ODD ROD NOD DEN DOE ROE DUNE NERD REDO RUDD DUO ORE RUNE DOER REND RUE URN NUDE RUED ENDURO DURNED NODDER UNDOER UDDER ROUEN RONDE ODDER REDON NUDER DURED UREDO REDOUND DOUR REDD DURO DURE UNDERDO EDDO NURD DURN DON UNDE DUN DUD DOR EON UDO OUD URD ON OR DO NO DE ED EN RE ER NU OE
Word Card Level 819 : JAILED IDEAL JAIL IDEA DEAL LEAD LAID LIED DALE AIDE LAD DIAL IDLE DELI JADE ALE LEA LEI LED DIE AID LIE LID AIL AILED ELD ILEA DAL DIEL LADE AL DE LA ED EL AI AD ID AE
Word Card Level 820 : SHANK HAS ASK ASH SANK NAH HANK HANKS KHANS ANKHS KHAN ANKH SAN SHA SKA AHS AS AN AH HA SH KA
Word Card Level 821 : GLARING GIRL RING GAIN AGING GRAIN RAIN RAGING ALIGN RIG LAIR ANIL RAG LAG GAG NAG RAN AIR LAIN GIG GIN GANG RAIL RANG GRIN NAIL LIAR AIL GRAN GRAIL LING RIA GINGAL GALING LINGA GNARL GLAIR LIGAN ARGIL ALGIN IRAN GARNI AGIN RIAL GIGA RANI GLIA ARIL GNAR RAGG RAGI LARN GAL GRIG LARI NIL IGG LIRA ARGLING AIN ANI RAI GAN GAR LAR RIN IN AN AL LA AI AR GI AG
Word Card Level 822 : PINCHED PINCH NICE HIDE INCH PINE INCHED NICHE HIND PIED END ICE DICE CHIN CHIP EPIC DIE ICED DINE HIP PIE PEN PIN DIP HID DEN HEN DIN NIP CHINE PEND HIED NIDE DENI NICHED CHINED CHIDE PINED CHID PECH CINE CHI PEIN PICE PHI CEDI PIC ICH HIE HEP PED PEC HIC CEP HIN EDH IN HE DE ED HI EN ID PE EH PI
Word Card Level 823 : MEDIAN MADE MEAN MEDIA NAMED AIMED DENIM MAIDEN AND MAN END MEN DIE AID MAD AIM DAM DIM DEN MID DIN NAME IDEA MIND MAIN MINE DEAN AMID AIDE DAME MAID DIME MEAD DINE MANE MEND IDEM AMEND MINED ADMIN ANIME AMIDE IN AN ME AM DE ED AI AD EN EM ID MA MI AE MED AIN ANI NIM AMEN MINA MIEN DENI NIDE AMINE MANED ADMEN MINAE MENAD MEDINA AIDMEN DAIMEN
Word Card Level 824 : ASHAMED HEAD SHED MADE AHEAD SAME SHAME SHADE MASHED SHAMED HAS HEADS HAMS SEA HEMS DAME SAD MAD ADS DAM HAM HEM ASH DASH MESH SHE DAMS MEAD SHEA MASH SHAM SEAM DEASH HAD MASA ASHED HADES SHAD EMDASH DAMES HAMES MEADS AMAHS SADHE HAEMS AAHED MESA MEDS SADE AHEM MADS AAHS ASEA AMAS AMAH HADE HAME HAEM EDS EDHS MED DAS DAHS AHA MAS AMA EMS AAS SHA DAH AAH AHS MEH EDH HE AS ME AM DE ED AD EM AH MA HA ES EH SH AE AA
Word Card Level 825 : LECTURE CUTLER LURE CURL CRUEL ELECT ERECT CLUE CULT REEL TRUE TREE RULE CUTE CURE TRUCE ULCER RUT CURT LUCE LUTE EEL LEER LET CUT TEE CUE RUE RET ECRU CRUET CUTER RECUT LUCRE REE CEE TERCE CURET ELUTE RELET ERUCT CULET CERT TULE TERCEL LEE RELUCT CELT TEL LEET CERE RETE CREEL CETE TEEL REC ECU TEC CUR TUE LEU CRU CEL EL RE ER TE UT
Word Card Level 826 : LEFTY LEFT FELT LET YET FLY ELF FEY FLYTE FELTY TEL LEY LYE TYE EFT EL TE EF
Word Card Level 827 : MASSIVE VISA VASE SEAM SAME MISS SAVE MASS MESS VIE AMISS SEMI AIMS SEAS SAVES VISAS SEAMS VASES AIM MISE VISE SEMIS SEA VIA AVE SIMA MASSE VISES SIMAS SEISM MAVIE MASES SIMS MESA VIES SEIS VIMS AVES SIES MAVISES MAVIES ISMS ASS MAVIS MAS MESAS AIS EMS SIM ESS VIS VAS SEI ISM VIM IS AS ME AM AI EM MA ES SI MI AE
Word Card Level 828 : BADGER BEAR READ GRADE BREAD BEARD BADGE BARGE RAGED BARED BARGED ERA EAR BEG BRA RAG DAB DEAR GEAR BARE GRAB RAGE DRAG BRAD AGED DARE BRED GRAD BERG BEAD DRAB BRAG GARB BARD BADE ABED GAB BAR ARE AGE BAD RED BED BAG RAD DEBAR AGER BARDE BEGAD ARDEB REG DARB DREG DEB AREG EGAD GARBED REB GAD GAR DEBAG DAG ARB ERG BE DE ED AD RE ER AB AR BA AG AE
Word Card Level 829 : BULLPEN BLUE PULL BELL BULL PEN PUB BUN NULL PUN LUNE PULE NUB ELL LUBE PLEB BEN BEL NEB LEU PUL BE UP EL EN PE NU
Word Card Level 830 : GROCER ROGER CORE GORE EGO ROE ORE OGRE ERGO ECO COG ORC ERR ROC REG REC CORER CRORE REORG GOER CERO COR GOR ERG GRR OR GO RE ER OE
Word Card Level 831 : CHARRED HARDER ARCHER ARCHED RACED CARED CEDAR HEARD REACH ACHED RACER CHAR ERR ACED CADRE CHARD ARE HER HAD CAR RED ERA EAR ACE ARC EACH HEAD CARE HARD READ HEAR RACE CARD RARE DEAR REAR DARE CHAD HERD ARCH ACRE ACHE HARE RAD ARCED CARER CADE CHARED DREAR RARED CHARE HARED DARER CHARR ACRED HADE CARR CRED RHEA DACE CAD CARDER REC ECHARD DAH RAH EDH HE DE ED AD AH RE HA ER EH AR AE
Word Card Level 832 : SMILED SIDE MILE SLID MILD MISLED SMILE SLIDE MILES SLIME SIDLE LED DIE LIE DIM LID MID ELM LEI ELD LIES LIED DIES SLIM LIME IDLE DIME DELI ISLE LIDS SLED SEMI MELD ELMS IDEM DIMS MISE LIMES DIMES MELDS DELIS IDLES IS ME DE ED EL EM ID ES SI MI EDS MEL MED EMS ELS SIM IDS MIL LIS SEI ISM MEDS DESI IDES LEIS MILS MIDS MELS DIEL SILD ELDS DEISM LIMED ISLED MILDS DISME SLIMED
Word Card Level 833 : SUITED USED SIDE SITE SUIT DUST SUITE ITS USE SET SIT DUE DIE TIE SUE DIT TIED DIET TIES TIDE DIES SUED EDIT DUES STUD DUET SUET DIETS TIDES EDITS DUETS DUTIES IT IS US DE ED ID ES SI TE UT TI TED EDS IDS SEI TUE TUI DESI IDES TEDS DITS TUIS ETUI SITED DEIST ETUIS STIED
Word Card Level 834 : ILLEGAL ALL AGE LIE GILL LEGAL LEG ILL GEL LAG ALE LEA LEI AIL GALE GALL AGILE AL LA EL AI LI GI AG AE GAL ELL GLIA LALL ILEA GLIAL ILEAL
Word Card Level 835 : PANEL PLAN PALE PLANE PAN LAP PEN PAL NAP PEA APE ALE LEA ALP LANE LEAN LEAP PLEA PANE NAPE PEAL PENAL AN AL LA EL EN PA PE AE ELAN NEAP PEAN NEPAL PLENA
Word Card Level 836 : EXPLORE ROLE PEER ROPE POLE PEEL REEL LORE EXPO EXPEL PORE LEER REPEL PER PRO REP ROE ORE EEL POX LOP LOPE LEPER ELOPE EL RE ER EX PE OP OX OE LEE REX OLE LEX POL REE LOX REPO PLEX OXER ORLE PREX OR LOPER PROLE POLER ELOPER PLEXOR
Word Card Level 837 : WEDGE WED DEW EDGE WEED WE DE ED DEE GEE WEE EWE EEW GEED
Word Card Level 838 : EVIDENT VEIN TIED DIET VINE VENT DENT EVENT TEND EDIT DINE TEEN TIDE DIVE EVEN NEED ENVIED VENTED ENDIVE DINT NITE TINE TEED END TEN DIE NET TIE EVE TIN TEE DEN DEV VET DIN DIT VIED VIE DEE VEE NEVI VEND NIDE VEINED DEVEIN ENDITE TED IDENT DIENE TINED VINED TEIND VIDE DEET NEVE DEVI EIDE DENE DENI NIT NIEVE IN IT DE ED EN ID TE TI
Word Card Level 839 : PRETTY TYPE PREY YET TRY PER PET REP PETTY TREY TYRE YEP RYE PRY RET PYRE PERT TYER TRET TYE RE ER PE TE
Word Card Level 840 : REDUCED REDUCE CRUDE CURED CREED DEER DEDUCE CEDED REED CURE DUDE DEUCE RUDE DEED RUDD CEDE CURD CRUD CUED RED DUE CUE ECRU RUE CUD RUED CEE REC REE CRED DUCE DERE DREED DURE DEE CERE EDUCED CURDED UDDER CEDER EDUCE CERED REDD DUD DEUCED ECU CUR DURED CRU URD DE ED RE ER
Word Card Level 841 : FAIRLY FAIRY FRAIL RAIL LIAR FAIR FAIL FLAIR AIRY FIR FRY AIR FRAY LAIR FAY FLAY LAY FAR FLY RAY AIL YAR LAIRY FILAR FILA LARI ARIL ARYL ALIF RIAL LIRA RIYAL RAI LAR ARF RIA FIL RYA IF AL LA AI AR FA AY
Word Card Level 842 : CLOSELY SOLELY CELL CLOSE SOLE COLE LOSE SELL YES CELLO YELL CELLS YELLS COLES ELLS SEC SOY SLY SLOE COY ECO CLOY COLS LEYS CELS LYSE ECOS ELL LYES COLY SYCE OYES CELLOS COSY SOCLE COLLY SOL OLE COSEY CLOYS COS ELS COL LOSEL LEY LYE CEL OES SO EL ES YO OS OY OE
Word Card Level 843 : NONSTOP STOP SOON ONTO POST SPOT NOON SPOON NOT TOO TOP SON POT TON OPT SOP SOT TONS TOPS POTS SOOT SNOT OPTS TOPO PONS TOON STOOP SNOOP TO ON SO NO OS OP OPS NOS OOPS POON TOPOS SNOOT TOONS NOONS POONS PONTON PONTONS
Word Card Level 844 : BRAVER BRAVE BEAR RARE REAR BARE ARE VERB RAVE BARRE BAR ERA EAR AVE BRA REV REBAR AVER ERR RAVER BARER REB ARB BRR BE RE ER AB AR BA AE
Word Card Level 845 : UPSET USE PUT STEP SET SUE PET SUP PUTS PETS PEST SUET SETUP UP US ES PE TE UT UPS PUS TUE PES TUP SEPT SUPE TUPS STUPE
Word Card Level 846 : SIGNAL SLAIN SLING SING ALIGN SIGN GAIN SNAIL SLANG ALIGNS LAIN LAGS NAG SLAG GAINS NAILS AILS NILS ANIL NAGS GAS SIN GIN LAG SAG SANG NAIL SAIL SNAG AIL GINS LING SAL ALGINS SIGNA GLANS LINGS LINGA SIGLA LIGAN ANILS ALGIN GLIAS GALS SIAL SAN AGIN LASING GLIA INS LIAS GAL LINGAS AIS ANIS SAIN NIL SIG LIGANS AIN LIS ANI GAN IN IS AS AN AL LA AI SI GI AG
Word Card Level 847 : BASING SIGN GAIN SING BIAS SANG BASIN BANG GAINS BANGS SNAG NAGS BIG BAGS BINS BANS GAS BAG BAN BIN SIN GIN SAG NAG NAB GINS GIB NIB GAB GIBS ISBA SAN NABS SABIN SIGNA NABIS BING BIGS INS ABS AIS AGIN BIS BANI NIBS SIG AIN ANI GAN GABS ANIS SIB SAIN IN IS AS AN AI SI AB BA GI AG BI
Word Card Level 848 : SCHOLAR CRASH CORAL CLASH SOLAR CHAOS CHORAL ROACH LASH CORALS ARCS COLA CHAR ORCA ALSO COALS LARCH HALOS SHOAL CARS CASH OARS ORAL COAL ARCH SCAR RASH HALO SOAR HAS CAR ASH ARC ORC SAC ORCS OAR SAL RHO LOACH CHARS ORALS CARLS ORACH CALOS ACROS HORAL HARLS SHORL HOARS CARL LAOS LARS ARCO SOLA HORA LACS COLS LAC HOAR SORA ROCS CALO SOCA ACRO HARL LAHS COSH CORS HOLS OSAR OCAS OCRA RHOS CHORALS CAROLS CLAROS SCHORL ARS SOL COLAS CAROL OSCAR COS COL ORCAS RAS ROC COR CLARO SHA ORA SHO LAR RAH HAO HORAS AHS OCA LAH OHS SOH AS OR SO OH AL LA AH HA OS AR SH
Word Card Level 849 : EAGERLY EARLY LARGE AGREE LAYER EAGER EAGLE GLARE ARE AGE EYE LAY ERA LEG RAY EAR GEL RAG AYE LAG ALE RYE LEA EEL YEA YAR YEAR REAL GRAY GEAR RELY RAGE GREY REEL GALE GLEE LEER LYRE AGER YARE RELAY REGAL LEARY LEERY ELEGY LAGER ARGYLE AL LA EL RE ER AR AG AE AY LEE GAY GEE GAL REG LEY REE GAR LYE LAR ERG RYA EARL EYRE GYRE EYER EERY GREE RALE ARYL ALEE EELY YAGE GLEY AREG AERY EYRA YAGER GAYER GLARY AGLEY ARGLE GYRAL LAREE AGLEE RAGEE EAGRE REGALE GALERE
Word Card Level 850 : BUCKED DECK DUKE BUCK CUBED DUCK CUBE CUED BED DUE BUD CUE CUB DUB CUD CUKE BECK DUCE BEDU DEB UKE ECU BE DE ED
Word Card Level 851 : EXCITE EXIT ICE TIE TEE CITE TIC ETIC CEE EXEC CETE TEC IT EX TE XI TI
Word Card Level 852 : DRAGGED RAGGED DAGGER DARE DEAD GRADE DARED DREAD READ DEAR GEAR RAGE DRAG AGED GRADED RAGED AGE ADD DAD ERA EAR EGG RAG GRAD GAGE GAG RAD RED ARE AGER ADDER AGGER GAGER EGGAR GAGED READD REDD REG AREG RAGG DREG EGAD GADDER GAD GAR DAG ERG DE ED AD RE ER AR AG AE
Word Card Level 853 : NIGHTLY THINLY LYING TINY THIN HINT THING NIGHT LIGHT GLINT TYING HIT LIT TIN GIN THY LINT TING NIGH HILT GILT GIT TIL LING TINGLY THINGY NIGHTY GLINTY LINTY HYING LINGY LINY TIYN YIN INLY NIL NIT NTH HIN GHI IN IT HI GI TI
Word Card Level 854 : MELTING MINGLE LIME TILE TIME LINE INLET GLINT MELT MINE MILE ITEM MINT TINGLE TINGE TIE LIT TIN LEGIT MEN GEL GIN GEM LIE ELM LEI LENT EMIT LEG LITE LIEN GILT MITE TING LINT MILT INGLE MET TINE NITE TEN NET GET LET GLEN MIL GIT TIL LING GENT METING GENTIL GIMEL GILET LIMEN GLIME ELINT MEG GIMLET MIEN GLIM GITE GELT GEN TEL LIMN MEL NIL NIT NIM NEG TEG IN IT ME EL EN EM MI TE GI TI
Word Card Level 855 : MODELED MOLDED DOLE DOME MOLD DEED MODEL MODE MOLE DOMED DEMO MEDDLE MELDED ODD DOE DOLED ELD DEEM MELD LODE ELM DOM EEL ODE MOD OLD LED DEMOED DEMODE DELED DELE LEDE MEED DEME EDDO MEL MED OLE LEE MOL EMO DOL DEE DO ME DE ED EL EM OM OE
Word Card Level 856 : WIDENED INDEED DENIED ENDED NEED DIED DINED WIDEN WINDED DID NEW WIN DIE DEN END DIN WED WIDE WIND WINE WEED DEED DINE DEW DEE WENDED DWINED WINED DIENE DEWED NIDED DWINE NEWIE WEND EIDE WEE NIDE DENE DENI WEN EWE EEW IN WE DE ED EN ID
Word Card Level 857 : INITIAL LATIN TAN TAIL NAIL ANTI LIT LAIN LINT ANT ANIL TIN AIL ALT TALI TIL TAIN ILIA INTI ALIT LATI INIA NIL LITAI LAT AIN ANI NIT AIT IN IT AT AN AL LA AI TI
Word Card Level 858 : BOREDOM MORE ROOM DOOR MOOD MODE BOOM BORED BROOM BOOMER BOOMED BEDROOM BE OR DO ME EM RE MO ER RED BED ROB ROD MOB DOE ROE ORE BOO DOM ODE MOD ORB MOO RODE BORE DOME ODOR ROBE DOOM DORM BRED DEMO BODE REDO MOOR BERM OBOE DORE DOER RODEO BROOD BOOED MOOED MOORED ROBED ED BO OM OD OE OO MED DEB BRO REM ROM REB EMO MOR DOR ROO OBE ROME DERM OMER ROOD ORDO BOOR DOOB DOBE DE DOBRO OMBRE BROME BROMO ORBED DEMOB OMBER ROOMED BROOMED
Word Card Level 859 : KINSHIP SKIN SHIP PINK SINK SPIN SKIP HIS SKI HIP SIN SHIN SNIP PINKISH PINKS INKS INK HIPS PINS PIN SIP KIN KIP NIP KINS NIPS PIKIS KNISH KIPS PISH HINS PHIS PIKI INS NISI PSI PHI KHIS PIS HIN KHI IN IS HI SI PI SH KI
Word Card Level 860 : NEATLY NEAT LENT ANY LATE LANE TALE LEAN ANTE TEAL ATE TAN AYE ANT ALE NAY LEA ALT YEA LET YET TEN EAT LAY TEA NET LEANT YENTA LATEN ELAN TYNE ETNA TELA YEAN TAEL TEL YEN ETA LEY LAT LYE TYE AT AN AL LA EL EN TE AE AY
Word Card Level 861 : CUSHION COUSIN SONIC ICON CHIN COIN SUCH INCH SHIN OUCH NOUS COINS ICONS SCION CHINS CONS IONS ONUS HIS SON SUN SIN CON ION CIONS CHONS INCUS SHUN NOSH HONS CHON COSH CHIS UNCO CONI CION UNCI HINS CHINOS CHINO CONUS HOCUS UNCOS CHI SIC INS CUISH CIS COS NOS HON ICH SHO NOH SOU HIC HIN OHS SOH IN IS ON SO NO US OH HI UH SI OS SH NU OI
Word Card Level 862 : UNWIND WIND WIN INN DIN NUN DUN IN ID NU
Word Card Level 863 : REEVE EVER EVE VEER REV VEE REE RE ER
Word Card Level 864 : CONNER ONCE NONE CORE CORN ONE NOR CON CONE NEON ROE ORE ECO ORC ROC REC CRONE RECON NONCE CONN CERO COR EON ON OR NO EN RE ER OE
Word Card Level 865 : DETAIN TEND IDEA DATE TIED DIET ATE EAT DIE AID TEA NET TIE AIDE DEAN TIDE TIN NEAT DENT EDIT DINE ANTE ANTI TINE DINT NITE TEN TAN DEN ANT TAD DIN AND END DIT ANTED TENIA TINEA IDENT TINED ENTIA TEIND TAIN DITA DENI ADIT NIDE TED ETNA ETA AIN ANI NIT NIDATE AIT IN IT AT AN DE ED AI AD EN ID TE TI AE
Word Card Level 866 : JUMPING MUG GUM GUN JUMP PIN PING PIG IMP GIN JUG PUN JIG NIP IMPUGN UMPING PUNJI MUNI MUNG PUNG JIMP JUN PUG JIN UMP GNU NIM GIP NUG IN UP UM MI PI GI MU NU
Word Card Level 867 : BEACHES SHE BEACH CHASE CEASE ACHE EASE BASH EACH CASE BASE CASH BEECH SHEA CAB ACHES ASH BEES ACE CABS ACES SCAB BEE SEC SAC HAS SEE SEA CEES CEE ECHES BACH SABE BACHES ECHE ABS BAH SHA BES AHS HE AS BE AH HA ES EH AB BA SH AE
Word Card Level 868 : SUSPECT SETUP CUTE STEP PEST SECT CUSP UPSET UPSETS SETUPS USES CUTS SETS STEPS PESTS PUTS SECTS CUPS PETS CUES PUSS SUES SUET CUSS USE PUT SET CUT CUP SUE SEC PET CUE SUP SUPS SEPT SCUTS SCUTE PUSES SCUPS SUETS SPEC PSST SEPS ESTS PUCE CESS SCUT SUPE SCUP SECS PECS CEPS TUPS TECS ECUS SCUTES CESTUS STUPES SPECS CUSPS SUPES PUCES SEPTS CUTES UPS STUPE ESS PUS ECU TEC TUE PES PEC CEP TUP UP US ES PE TE UT
Word Card Level 869 : PLEDGED PLEDGE EDGE PEEL LEDGE EDGED DEED LEG LED DEEP GELD GLEE PLED PEDDLE ELD GEL PEG EEL DEE GEE GELDED LEE LEDGED DELED GEED GLEED DELE LEDE PED GLEDE DE ED EL PE
Word Card Level 870 : ECLIPSE SEEP ELSE ISLE LICE PIECE SLEEP SLICE CLIP PILE EPIC SLIP SPICE PEEL PIECES EELS PIES LEI PILES CLIPS PEELS SPIEL EPICS ICES LISP SEE ICE LIE PIE LIP SEC SIP EEL LIPS LIES CEES LEES SPLICE SPECIE CLEPES PLIES CEILS CEPES SPILE SPEEL SEPIC SPEIL PEISE CLEPE SLIPE SPEC PICS CEPS CEPE PECS SIPE LEE LEIS CEIL PICE CELS PLIE SIC LIPE PSI CIS ELS SEEL CEE PIC LIS SEI PIS PES PEC CEP CEL IS EL ES SI PE PI
Word Card Level 871 : TORTURE TRUE TOUR TORE TORT ROUTE OUTER TROUT TUTOR RETRO ROUTER OTTER TRUER TURRET RETORT OUT OUR TOE ROE ORE ROT RUE RUT TOR ERR RET ORT EURO TOUT TOTE TROT ROUT ROTE UTTER OUTRE ROTTER TO OR RE ER TE UT OE TOT TUT TUE TROU TORR ROUE RUER TRET TURR TORTE TOTER ROTTE TOURER TOUTER
Word Card Level 872 : PASTED ADEPT TAPED PASTE SPADE SPATE EAT DATES TAPES STEAD TEA SEAT SAD PAT ADS ATE PET TAP PAD PAST EAST STEP SPA DATE TAPE PETS PEAS EATS PADS TAPS SPAT SPED PEST APES PATS PEAT SAT TEAS APT SET PEA APE TAD SAP ASP SEA SEPT PATE ADEPTS SATED PATES SEPTA TASED PEATS PATED TSADE TEPAS STADE SADE SATE PEDS APSE TEDS TADS TASE APED ETAS EDS TED PASE PAS TEPA DAS DAPS SETA ETA ATES PES PED DAP AS AT DE ED AD PA ES PE TE AE
Word Card Level 873 : SORELY ROLE ROSE LOSE RELY YES SOY ROE ORE SLY RYE SOLE SORE ROSY LORE EROS YORE LYRE ORES SLOE ROES ROLES LOSER OR SO EL RE ER ES YO OS OY OE SOL OLE RES ELS ERS LEY LYE OES LEYS LORY LYSE OYER RYES LYES OYES ORLE SOREL LYRES LORES SLYER YORES OYERS ORLES
Word Card Level 874 : ERASER RARE EARS REAR EASE ERASE REARS ERAS REES SEER EAR SEAR ARE SEE SEA ERA EASER ERR SERA SERE ERRS RASE SEARER RARES ARES SAREE SERER ARS RES REE ERS RAS RASER AS RE ER ES AR AE
Word Card Level 875 : HANGOUT THAN HUNG HANG HUNT AUNT AUTO GOAT TOUGH OUGHT HAUNT NAUGHT GAUNT TANGO NOUGHT NOT OUT GOT AGO HOT GUN HAT TAG HUG GUT TAN HUT TON NUT TUG HOG ANT NAH OAT TAO NAG NTH TUN NOG TUNA OATH THOU UNTO THUG GOUT GOTH GNAT TOGA THONG TO ON AT AN NO GO OH AH HA UH UT AG NU TAU UGH HON HAG UTA THO GAN NOH HAO GOA GAT GNU TOG NUG HONG TANG TONG TUNG OUTA HAUT GUAN NOTA AGON AUGH GHAT HANT HOGAN THANG TONGA GUANO AUGHT GHAUT TAUON UNGOT UNHAT NOUGAT HOGNUT
Word Card Level 876 : STOCKED DOES COST DESK CODE DECK DOSE STOCK STOKE SOCKET STOKED SET SEC DOC TOE DOT DOE COD SOD COT ODE ECO TOD SOT TOES DOCK COKE DOTS SOCK SECT COTE COED DOCS COTS TOCK DOTE CODES DOCKS DECKS COKES COTES DOCKET SOCKED DOCKETS TO DO SO DE ED ES TE OS OD OE TED EDS DOS COS TES KOS TEC TSK OSE OKE OES DECO SCOT ODES TOED TOKE TEDS CODS ECOS KETO OKES SKED TODS SOKE TECS COEDS TOKES DOTES TSKED COKED TOKED TOCKS DOEST DECOS COTED ESCOT COSET COSTED TOCKED
Word Card Level 877 : HISTORY THIS SORT SHOT HOST STORY SHORT SHIRT SHORTY HOIST HORST HIS ITS TRY HIT HOT SIT SIR SHY TOY SOY ROT THY TOR SOT STY ORT HITS STIR TOYS TRIO RIOT ROSY ROTS TORS ORTS RIOTS SHIRTY TO IT IS OR SO OH HI SI YO OS TI SH OI OY HOY THO RHO SHO OHS SOH SHIT TROY TORY TORI SITH HOTS TOSH ROTI HIST THRO TYRO SHRI THIR HOYS TIRO SOTH SORI THIO RYOT RHOS TRIOS HORSY ROSHI ROTIS TYROS TROYS ROSTI STROY TIROS RYOTS TORSI YIRTH TOYISH THYRSI YIRTHS
Word Card Level 878 : PRECISE CRIES SPICE CREEP SPREE PRICE RECIPE PIERCE PIECE RISE PEER CRISP RICE SPICER CREPE PRICES PIECES CREEPS CREPES RIPE PIER CERES REPS PIES PEERS RECIPES PIERCES SPIRE EPICS RIPS PIERS EPIC REES SEEP SIRE SCREE SEER ICES SEE PER ICE SIR PIE SEC SIP REP RIP IRE IRES CEES REIS PRESE PEISE CIRES SEPIC PIECERS SPEC CERISE CRIPES PRECIS PIECER PICS SPECIE PECS PERI SIPE SERE CRIP PERC PICE CERE CEE REC RECS CIRE CEPS CEPE REE CRIPS PRIES SCRIP PRISE RICES SPIER PERSE SIREE SIC PERIS RES PSI CRIPE CEPES CIS ERS REI PIC RIPES SEI PIS PES PEC CEP IS RE ER ES SI PE PI
Word Card Level 879 : TERRA RATE RARE REAR TEAR ARE ART EAT ERA TEA EAR ATE RAT TAR TARE RET RATER ERR TARRE ETA AT RE ER TE AR AE
Word Card Level 880 : MATRIX AIR TRIM TAXI ART MART TRAM RAM MAT TAR MAR RIM RAT TAX ARM MIX MAX AIM RIA TAM MIR AMIR MARI RAMI MAXI MIXT AMRIT RAI AIT IT AT AM AI MA MI XI AX AR TI
Word Card Level 881 : SUFFICE SUE SEC CUE USE ICE CUFF FUSE CUFFS CUES FIFE ICES FICUS SCUFF FIEFS FIFES FICES SEIF FIEF FICE FISC ECUS FUCI SIC CIS IFS ECU SEI FIE EFS IS IF US ES SI EF
Word Card Level 882 : VICTORY VICTOR IVORY CRY CITY TOY TRIO RIOT ICY IVY TRY ROT COT TOR ORC COY TIC ORT OTIC TORY TORI CRIT ROTI TROY TYRO TIRO COIR TIVY TORC RYOT COR TORIC ROC TO IT OR YO TI OI OY
Word Card Level 883 : BROOK ROB ORB BOOK OR BOO ROOK BO OO BRO ROO KOR KOB BORK BOOR KOBO
Word Card Level 884 : GROWN WRONG GROW NOW OWN WORN GOWN WON NOR ROW NOG GOR ON OR NO GO OW
Word Card Level 885 : VIEWING GIVEN GIVE VIEW WINE WING NEW WIN VEIN VINE GIN WIG VIE WIVING GENII NEVI WIVE GEN WEN VEG VIG NEG IN WE EN GI
Word Card Level 886 : KILLER LIE ILL LIKE KILL ELK IRE LEI ILK IRK RILE EL RE ER KI ELL REI LEK KIR LIRE KEIR LIER RIEL RILL KIER KRILL RILLE LIKER ILLER
Word Card Level 887 : UPLIFT LIFT PUT FIT TIP LIT LIP PIT FLU TULIP FLIP FLIT TIL UPLIT PULI PFUI PTUI FIL PUL TUI TUP IT IF UP PI UT TI
Word Card Level 888 : SUBJECT JUST BEST BUST TUBE CUTE CUBE SECT TUBES CUBES JET SUE SEC TUB JETS CUTS CUBS CUE CUES BETS TUBS STUB JEST JUTS BUTS JUTE SUB CUB CUT BUT USE SET BUS BET JUT SUET CUTES BUTES SCUTE JUBES BUTE TECS ECUS SCUT JUBE JUS JUTES ECU TEC TUE BES BE US ES TE UT
Word Card Level 889 : HELPED HELP HELD DEEP HEEL PEEL LED HEED PLED EEL ELD DEE DELE LEDE LEE HEP PED EDH HE DE ED EL PE EH
Word Card Level 890 : OYSTER ROSE SORT STORY STORE TOES REST STOREY TORE YORE TYRE ROTS ORE ROT RYE TOR SOT YES SET YET TRY TOY TOE TOYS SOY SORE ROSY TREY ROE ROTE EROS ROES RET STY TORS ORES ORTS ORT TYRES TYROS TROYS STROY ROTES YORES TYERS TROY TORY TORSE TOYER TYRO TYER TORES STYE RETS TYES OYES RYOT OYER TOYERS RES RYES ERS RYOTS TYE ERST OYERS TREYS OES TO OR SO RE ER ES TE YO OS OY OE
Word Card Level 891 : SESSION NOSE NOISE ONE SON NOSES SIN ION IONS NOISES EONS SINE ONES SONS SINS NESS NOESIS OSSEIN ESSOIN EOSINS EOSIN SONES SINES SISES SEIS SONE NOES SIES ESSOINS OSSEINS ENOSIS INS SEN SONSIE NOS ESS SEI EON ENS OES IN IS ON SO NO EN ES SI OS OI OE
Word Card Level 892 : GLEAN AGE LANE LEAN ANGLE LEG GEL LAG ALE LEA NAG GALE ANGEL AN AL LA EL EN AG AE GAL GEN GAN NEG GLEN ELAN GEAN
Word Card Level 893 : MILDEW WIDE WILD MILE MILD LED DIE LIE DIM LID MID WED DEW ELM LEI ELD LIED LIME IDLE DIME DELI WELD MELD IDEM WILE WIELD WE ME DE ED EL EM ID MI MEL MED MIL MEW DIEL MEWL LWEI LIMED WILED
Word Card Level 894 : FLIRT LIFT FIT LIT RIFT FIR FLIT TIL FRIT FIL IT IF TI
Word Card Level 895 : POKER ROPE PORK POKE PER PERK PORE PRO REP ROE ORE REPO KORE OKE KOR KOP KEP OR RE ER PE OP OE
Word Card Level 896 : OBLIGED GOLD DOLE BOLD BOIL OBLIGE GLOBE LODGE GLIDE BLED OILED BOILED BIG OLD GOD OIL LED BED DOG DIE LIE LEG BID LOG DIG LID EGO DOE BEG GEL BOG ODE LEI GIB ELD LIED BLOG IDOL IDLE DELI LOBE BODE BILE GLIB LODE OGLE GLOB BIDE GIBE GELD BE DO GO DE ED EL ID BO GI BI OI OE OLE BIO DEB BEL LOB LIB OBI DOL GOB OBE GID DIB LIDO DOGE BOLE LOGE GILD DIEL DOBE DIOL BILGE BOGLE OLDIE BOGIE OGLED LOBED GELID GIBED DOGIE GEOID BIELD OBELI BOLIDE GLOBED BILGED
Word Card Level 897 : CLOSEST LESS LOSS LOST COST CLOSE CLOSET STOLE CLOSETS CLOSES LETS SOLE TOSS COLE TOES SLOT LEST COSTS LOSES COLTS SLOTS SOLES COLT COLES CLOTS SECTS SECT CLOT COTE COTS LET LOT SET SEC TOE COT ECO SOT LOSE LOTS SETS SLOE TOLE COTES SOCLES COSETS CESTOS ESCOTS SCOTS CELTS TELOS LOESS COSSET TELCO TOLES SOCLE SLOES SOCES ESCOT COSET COSES CELS TELCOS SECS COSS ECOS SOTS TECS SCOT COLS STOLES ESTS CELT TEL SOL OLE TELS COS ELS COL CESS ESS TEC SOLS CEL OES TO SO EL ES TE OS OE
Word Card Level 898 : FOREIGN REGION FINGER IGNORE FRINGE REIGN GRIEF FINER FORGE IRON GROIN GIN INFER GRIN INFO FROG REIN FORE IRE FERN RIFE OGRE ERGO GONE FIRE FINE RING GORE FOR ONE NOR FOG EGO ROE RIG ORE FIN FIG FOE ION FIR FEIGN NOG GOER FIRN NIGER INRO NEIF ERINGO NOIR GONER GOFER GIRON GENRO GONIF RENIG FROE IRONE GONEF FOGIE GIRO NORI GEN FINO REF FOIN REI FEN FON EON FIE RIN REG GOR ERG NEG OF IN ON OR IF NO GO EN RE ER GI OI EF OE
Word Card Level 899 : CONSULT LOST COST SOUL CULT SLOT COUNT SCOUT CLOUT LOCUS LOTUS SNOUT NOT OUT LOT CUT SON SUN CON TON NUT COT SOT TUN LOTS CUTS TONS NUTS CONS UNTO COLT OUTS CLOT OUST STUN NOUS ONUS COTS SNOT COLTS CULTS CLOTS COUNTS CONSUL LOCUST TO ON SO NO US OS UT NU SOL COS NOS COL SOU LUST SCOT LOUT COLS SCUT TUNS UNCO TOLU LOUTS CONUS NUTSO TONUS TOLUS UNCOS CLOUTS CLONUS
Word Card Level 900 : FOUNDER FOUR DONE FUND RODE RUDE FOND FEUD FOUND UNDER ROUND DRONE REFUND ONE OUR END RUN RED FUN DUE NOR FED ROD NOD FUR DEN DOE ROE DUO ORE FOE RUE URN ODE NUDE EURO UNDO FORE FEND NODE FERN DUNE NERD REDO RUNE DOER REND UDON RUED UNFED FOR FONDUE OF ON OR DO NO DE ED EN RE ER NU EF OE DON DEF REF DUN FEN FON DOR EON UDO OUD URD FUD FORD DOUR DURO DURE DURN UNDE FROE NURD ROUEN RONDE FROND REDON FONDU NUDER UREDO FUNDER FONDER ENDURO UNDOER REFOUND
Word Card Level 901 : HORDE HERO RODE HERD HER RED ROD DOE ROE ORE HOE ODE HOD REDO DOER HE OR DO OH DE ED RE ER EH OE RHO DOR DOH EDH HOED HOER OHED
Word Card Level 902 : FUELING LIFE LINE FINE FUEL GULF FLUNG FUNGI ENGULF FUN GUN LIE LEG FLU GEL GIN FIN FIG ELF LUG LEI FILE LUNG GLUE LIEN LUGE FLUE LUNE IGLU FLING LUNGE GUILE FEIGN ELFIN INGLE IN IF EL EN LI GI NU EF GEN NIL ENG FEN UNI GIF LEU FIE FIL LUN GNU NEG FUG NUG GLEN LIEU LING LIEF ENUF GENU NEIF LUNGI FUGLE INGULF
Word Card Level 903 : PARTAKE TAKE PART AREA PARK KEPT RATE APART TAKER KARATE ARE ART PER EAT ERA TEA EAR PAT ATE PET TAP RAP PAR RAT REP APT TAR PEA ARK APE RET TAPE PEAK TEAR TRAP TREK PEAR REAP TARP RAKE PEAT PERK RAPT TEAK PARE KART TARE PARKA TAPER AT RE PA ER PE TE AR KA AE AA KAT ETA PAK APR KEA KEP PARA PATE PERT TAKA KATA PRAT TAPA ARAK KETA TEPA ATAP KAPA APER PATER APTER PEART KARAT REATA AREPA PRATE APEAK PARAE
Word Card Level 904 : DICTATE IDEA DATE TIED DIET ACID CITED EDICT ACTED ATTIC CADET ACT EAT DIE ICE AID TEA CAT TIE ATE ACE TAD TIC DIT TIDE AIDE CITE DICE EDIT ICED TACT ACED ETIC TEAT TACIT IT AT DE ED AI AD ID TE TI AE TED CAD ETA ATT TAC TAT TEC AIT TATE CATE CADE DACE DITA CAID ADIT CEDI TACE DITE CADI DICTA TACET TECTA CATTED CATTIE DACITE
Word Card Level 905 : RESCUER SURE USER CURE CURSE REUSE RECUR SECURE RESCUE RECUSE SECURER SEE USE SUE SEC CUE RUE ERR CUES REES RUSE SEER ECRU RUES CEES SUER CURES CERES SCREE RECURS US RE ER ES CEE RES REC ERE ERS REE ECU CUR CRU SERE CURR ERRS CURS CRUS CERE RECS RUER ECUS SUCRE SURER CRUSE CURER SERER ECRUS CURRS RUERS CEREUS CURERS CURSER CERUSE
Word Card Level 906 : ESCAPED CASE DEEP PACE EASE SPACE PEACE SPEED CEASE SPADE ESCAPE SEE SEA SAD CAP ADS SEC PAD ACE SPA PEA PAC APE SAP SAC ASP SEED CAPE CAPS PEAS PADS SPED APES PACS SEEP ACES CEDE ACED EASED PACES PACED CAPES CAPED CASED CEDES CEASED SPACED PEACES AS DE ED AD PA ES PE AE EDS DEE PAS DAS CAD CEE SEP DEP PES PED DAP PEC CEP SPEC CADE SADE DEES PECS PEDS APSE DACE APED CADS SCAD CEES PASE CEPS DAPS CEPE DEPS PEASE AEDES SCAPE DEEPS CADES CEPES PEDES DACES SCAPED PESADE PEACED
Word Card Level 907 : ADMIRAL LAID MAIL AMID RAIL MILD RAID DIAL MAID LIAR DRAMA ALARM RADIAL ARID DRAM ALAR AIR ARM AID MAD RID AIM DAM RIM DIM LID RAM MID MAR LAD RAD AIL ARIA LAIR LARD MARL AM AL LA AI AD ID MA MI AR AA ALA MIR LAM AMA DAL MIL ALM RIA RAI LAR AAL MARA ALMA LIMA MALI LAMA AMIR MARI LIRA RAMI RIAL LARI ARIL MAAR AMIA RAIA MARIA LIDAR DAMAR MALAR LAMIA LIARD RAMAL DRAIL DIRAM LAARI ARAMID
Word Card Level 908 : DRAWN DRAW DAWN WARD WARN DARN WAND AN AD AW AND WAR RAN RAW WAD RAD DAW RAND AR WAN AWN NARD
Word Card Level 909 : HIMSELF FISH FILE SELF SMILE MILE SLIM FLESH FLIES SHELF LIME SLIME MESH LIFE FILM FLEMISH LIMES ELM MILES FILMS FILES HELMS LIES HELM ISLE SEMI ELMS HEMS SHIM MISE HIS SHE HIM LIE HEM ELF LEI MIL ELFISH FILS LEIS SEIF MILS LIEF MELS HIMS HIES FEHS EMS SIM ELS ELHI IFS MEL LIS SEI ISM HIE FIE FIL MEH FEH EFS IS HE IF ME HI EL EM ES SI MI EH SH EF
Word Card Level 910 : FURTHER RUE THE TRUE HURT HER TURF FRET FUR HUT HUE RUT TRUER HEFT RET ERR RUTHER RUTH THRU REFT RUER TREF TURR REF HURTER FUHRER TUE ETH EFT FEH HE RE UH ER EH TE UT EF
Word Card Level 911 : PURPLE UPPER RULE PURE PREP LURE PER REP PULP RUE PUP PULE PURL PERP PULPER PULER PERU REPP PEP LEU PUL URP UP EL RE ER PE
Word Card Level 912 : WINERY NEW WINE WIRE REIN WIN RYE WRY IRE WREN WEIR WIRY IN WE EN RE ER YEN WEN YIN REI YEW WYE RIN WYN WINY WINEY REWIN
Word Card Level 913 : NOTABLY ONLY BOAT LOAN BOLT ALTO BONY BATON BOTANY BLOT ABLY TONAL TALON BLOAT NOT ANY LOT BOY BAY LAY LAB BAN TOY BAT TAN TON TAB ANT NAY BOT OAT TAO ALT NAB OATY NOBLY TO ON AT BY AN NO AL LA BO YO AB BA AY OY OBA YON LOB BOA LAT NOB ALB YOB TONY TOBY BOLA NOTA TOLA BLAT LOTA BOTA TOLAN BANTY ONLAY ATONY NOTAL BOYLA
Word Card Level 914 : WINGER GREW WINE RING WIRE WING GRIN REIN REIGN NEW WIN RIG GIN WIG IRE WREN WEIR WRING IN WE EN RE ER GI GEN WEN REG REI RIN ERG NEG NIGER REWIN RENIG
Word Card Level 915 : RIDLEY RIDE RELY LIED DIRE DYER YIELD RILEY RED LED DIE DRY LIE RID LID DYE RYE IRE LEI ELD IDLE DELI IDLY LYRE RILE IRED RILED IDLER DE ED EL RE ID ER LEY REI DEY LYE LIRE LIER RIEL DIEL IDYL YELD DRILY REDLY DIRELY
Word Card Level 916 : FALSELY FALL EASY SAFE FELL SELL ALLEY SAFELY FALSE SALLY SALE FALLS LEAFY ALLEYS ALL SAY YES SEA LAY FLY AYE SLY ALE FAY ELF LEA YEA SELF LEAF SEAL ALLY YELL LAYS FLEA SLAY ELLS ALES FLAY LEAS AYES FAYS YELLS FLEAS LEAFS AS AL LA EL ES FA AE AY EF SAL FEY ELL ELS LEY FAS LYE FES EFS YEAS ALEF ALLS LEYS SALL LYSE FEAL LASE EYAS LYES FELLA FELLS FLAYS FELLY LYASE ALEFS FELLAS
Word Card Level 917 : RADIAL LAID RAIL RAID DIAL LIAR ARID AIR AID RID LID LAD RAD AIL ARIA LAIR LARD ALAR AL LA AI AD ID AR AA ALA DAL RIA RAI LAR AAL LIRA RIAL LARI ARIL RAIA LIDAR LIARD LAARI DRAIL
Word Card Level 918 : ACRYLIC LAY LYRIC CIRCA CAR RAIL AIR CRY ICY CLAY ARC LIAR AIRY LACY RAY LAIR RACY AIL CAY YAR LYCRA RIYAL ACYL ARYL ARIL LARI LAIC RIAL CLARY CARL LAIRY RIA LAC LIRA RAI LAR RACILY RYA AL LA AI AR AY
Word Card Level 919 : FLAKE LAKE FAKE LEAF ELK ALE ELF LEA LEAK FLEA KALE FLAK AL LA EL FA KA AE EF KEA LEK KEF KAF ALEF
Word Card Level 920 : PICTURE RICE PURE CUTE CURE TRUE PRICE CREPT EPIC TRIP TIRE TRUCE ERUPT PIER CITE TIER CURT CUTIE CUP RITE RIPE PUT CUT PER ICE TIP TIE PIE PET PIT REP RIP CUE RUE RUT IRE TIC ECRU ETIC RET TRICE CITER CUTER RECUT CRUET TRIPE CRIP CURIE UREIC URIC PUCE PICE CIRE ETUI PTUI CUPRITE PRECUT TRICEP PURI URETIC CURITE PERT PERC REC CRIT RECIT UTERI PERI CRIPE RECTI CURET ERUCT CERT PERU REI PIC ECU TEC CUR TUE PEC CEP CRU TUI TUP URP IT UP RE ER PE TE PI UT TI
Word Card Level 921 : RANCHER EACH CARE HEAR NEAR RACE RARE CRANE ARCHER REACH RANCH REAR EARN RACER ARE HER CAN CAR RAN ERA EAR ACE ARC HEN NAH ERR CANE ARCH ACRE ACHE HARE ACNE CHAR CARER RERAN HE AN EN AH RE HA ER EH AR AE REC RAH CARR RHEA HERN NARC CARN RANCE HANCE NACRE CANER CHARE CHARR
Word Card Level 922 : FISHED SIDE FISH HIDE SHIED DISH HIDES FED SHED DIES FEDS HIS SHE DIE HID FID DESI IDES SEIF DEFI HIED FIDS HIES FEHS DIFS EDHS EDS DEF IDS IFS SEI DIF HIE FIE DEFIS FEH EFS EDH IS HE IF DE ED HI ID ES SI EH SH EF
Word Card Level 923 : ENABLED LEANED ENABLE BEEN BLADE BLEND BALED BLAND BLEED LEADEN END BAD LED BED LAB BAN DEN BEE ELD LAD ALE LEA DAB EEL NEED ABLE DEAL LAND LEAD BAND DEAN LANE LEAN BEND BEAN DALE BALD LEND BEAD BLED BALE BANE NAB BADE ABED AND LADEN DEE BEADLE BEANED BLENDE ANELED ELAND LEBEN BEAL ABLED ABELE BEDEL NALED BANED ANELE ELAN DENE LEDE LADE LEE DEB BEN ALEE BEL BENE DAL DELE NEB ALB BALEEN BE AN AL DE LA ED EL AD EN AB BA AE
Word Card Level 924 : SHOWER HORSE WHOSE WORSE SWORE SHORE SOW SEW SHOW WOE HOE ROE SHE HER WHO HOW ROW ROSE WORE HERO HERS SHOE ROWS SORE HOSE OWES WOES EROS OWE ORE HEW ORES ROES RESOW SOWER SEROW HOWS HOERS SHOER HEROS RESHOW SHREW HEWS SHEW RESH RHO RHOS HOER RES ERS HOSER SHERO SHO OHS SOH OES HE WE OR SO OH RE ER ES EH OS SH OW OE
Word Card Level 925 : DRUMMER MURDER DRUM DUE MUD RED RUDE RUM RUED RUE ERR EMU UMMED DERM MURR DURE RUER MED RUMMER DEMUR RUDER REM UMM MUM MURRE MEM URD ME DE ED EM RE ER UM MU
Word Card Level 926 : EARTHEN THERE THREE HEART EARTH ENTER EATEN HEATER ETHER REHEAT ANTHER ETHANE THE ARE HER ART RAN TEN EAT ERA TEA NET EAR HAT ATE RAT TAN TEE TAR HEN ANT NAH RET NTH THAN THEN HERE HEAR NEAR RATE HEAT TREE HATE EARN RENT TEAR TEEN NEAT HARE ANTE RANT TERN TARE EATER HATER TREEN NEATER AETHER HE AT AN EN AH RE HA ER TE EH AR AE ETA ERE NEE REE HET RAH ETH HART RATH RHEA ETNA TARN HERN RETE HANT TAHR ERNE HENT NEATH THANE RANEE ARETE ANTRE RATHE RENTE ARENE ENATE TERNE NETHER ENTERA THENAR HEREAT HEARTEN
Word Card Level 927 : SHORTER THOSE SHORT HORSE OTHER STORE RESORT ROSTER EROS OTHERS THROES RET ROTS SORT REST SHOT ROSE SHORE ETHOS RETRO HORST HOST HERO HERS SHOE TOES TORE SORE HOSE ROTE THE SHE HER SET HOT TOE ROE ORE ROT TOR HOE SOT ORES TORS ROES RESHOT ORTS ERR ORT SHOER TOSH ERRS ROTES THRO TORR HEST RESH HOERS HOTS ERST RETS HOER RHOS ETHS RHETORS SORTER STORER TORSE RETROS RHETOR HORSTE HEROS THROE RES HOSER SORER RHO ERS TORES THO SHOTE SHO SHERO TORRS ETH OHS SOH OES TO HE OR SO OH RE ER ES EH TE OS SH OE
Word Card Level 928 : COMPANY CAN MANY CAMP COPY PONY MAYO COMA CANOPY MAY ANY MAN PAY MAP PAN CAP COP CON PAM NAP CAM PAC MOP NAY COY AMP CAY YAP COMP MOAN CAMO CAPO CYAN MACON CAMPY ON AN MY NO AM MA PA YO OP OM AY OY MAC MON YON YAM NOM OPA MOA APO OCA PYA OMAN MANO NOMA CONY MYNA CYMA YOMP PACY MOPY CAMPO CAPON PONCY ANOMY YAPON COPAY CYANO
Word Card Level 929 : EVENLY EVEN EYE EVE ENVY EEL VEE ELVEN LEVY NEVE EELY LEE YEN LEV LEY LYE EL EN
Word Card Level 930 : KITCHEN THEN NICE NECK ETHNIC THINK THICK NICHE INCH ETHIC CHINE THICKEN THE HIT TEN ICE NET TIE KIT INK TIN KIN HEN TIC THIN TECH CHIN HINT HIKE KENT CENT HECK CITE TICK KNIT KITE ITCH HICK ETCH TINE NITE ETIC IN IT HE HI EN EH TE TI KI KEN CHI NIT ICH NTH TEC HIE HIC ICK ETH HIN KHI NICK CINE TIKE CHIT KINE KITH ECHT HENT KETCH TENCH KENCH KITHE
Word Card Level 931 : SEDUCE SEE USE DUE SUE SEC CUE USED SEED SUED SUEDE CUD CUES DUES SCUD CEDE CUED DEUCE CEDES US DE ED ES EDS DEE CEE ECU DEES DUCE CEES CUDS ECUS DUCES EDUCE DEUCES EDUCES
Word Card Level 932 : DOORMAN ROOM DOOR ROAD MOON MOOD NORM ODOR ROMAN DONOR RANDOM AND MAN RAN ARM NOR MAD ROD NOD DAM RAM MAR DOM MOD ADO RAD OAR MOO RAND DOOM DORM DARN ROAM MOAN MONO MORN MOOR ROAN DRAM MANOR RADON ADORN MORON NOMAD MAROON ON OR DO AN NO AM AD MA MO AR OM OD OO DON MON ROM ODA ONO NOM ORA MOR DOR OMA ROO MOA OMAN MORA DONA MANO ROOD NOMA ORDO NARD ORAD ANDRO RONDO MONDO MONAD RODMAN ROMANO DROMON NARDOO MADRONO
Word Card Level 933 : ENSUED SEND SEED NEED USED SEEN DENSE SUEDE SEE NEEDS DUNES ENSUE DUES DUNE DENS NUDE ENDS SUED USE END SUN DUE SUE DEN DEES DEE SENE ESNE DENE ENDUES NUDES DENES ENDUE UNDEE UNDE EDS DUNS SEN DUN ENS US DE ED EN ES NU
Word Card Level 934 : FACTUAL FACT FLAT FAULT FATAL ACTUAL CULT CALF CUT ACT FAT CAT FLU AFT ALT AT AL LA UT FA AA ALA TAU LAC TAC UTA LAT AAL ACTA ALFA TALC CAUL TALA TUFA LATU FACTA FLAUTA FACULA FAUCAL
Word Card Level 935 : FOILED LIFE FILE FLED LIED FOLD FOIL FIELD FILED OILED OLD OIL LED DIE LIE FED LID DOE FOE ELF ODE LEI ELD FID DOLE IDOL IDLE DELI LODE FIDO FILO FLOE FLIED OF DO IF DE ED EL ID LI OI OD EF OE DEF OLE DIF DOL FIE FIL OLDE LIDO LIEF DEFI DIEL DIOL DELF LOID OLDIE FELID
Word Card Level 936 : VARSITY STAY VISTA STRAY STAR TRAY ITS VISA VARY STIR VAST AIRY STAIR YAR RAYS TRAYS RATS AIRS ARTY SIT ARTS VATS SAY AIR TRY ART SAT SIR VIA RAY RAT IVY TAR VAT TARS STY ASTIR TSAR RYAS TAVS SYRIA ARTSY SITAR SATYR STRIA VASTY AITS TARSI VAIRS VITA SARI RAIS ARS RIAS AIS SATI RAS TIVY VIS VAS RAI AIT RIA VAIR TAV RYA IT IS AS AT AI SI AR TI AY
Word Card Level 937 : STOOP STOP POST SPOT SOOT TOPS POTS OPTS TOPO TOO TOP POT OPT SOT SOP TOPOS OOPS OPS TO SO OS OP
Word Card Level 938 : REVIVED REVIVE DERIVE RIDE EVER DRIVE DIVER VERVE REVVED RID EVE DEV REV DEER REED DIVE DIRE VEER VIVE IRE RIVE RED DIE RIVED VIED IRED VIE DEE VEE REE REIVED DEVI REIVE VIDE EIDER REI DERE EIDE DE ED RE ID ER
Word Card Level 939 : ASPIRIN PAIN RAIN PAIR SPIN SNAP SPAN IRIS RAISIN SPAR SNIP PAIRS AIR RAN SIR PAN SIN PIN RAP PAR SPA SIP RIP NAP SAP NIP ASP PANS PINS AIRS RIPS NAPS RAPS RASP PARS PINA NIPS RAINS PAINS SPRAIN IN IS AS AN AI PA SI PI AR SAN ARS INS PAS PSI AIS PIA RAS APR RIA AIN ANI RAI PIS RIN IRAN SARI RAIS RANI ANIS SAIN NISI RIAS NIPA PIAN PIAS AINS PIRN INIA PARIS SPAIN SARIN RANIS PINAS PIANS NARIS PIRNS PIANI NIPAS RAPINI
Word Card Level 940 : BURNOUT TURN BORN TOUR BURN TORN BOUT BURNT OUTRUN BRUNT TURBO BUT NOT OUT OUR RUN NOR ROB RUB TUB TON NUT ROT BUN RUT URN TOR BOT ORB NUB NOB ORT TUN UNTO ROUT BUNT RUNT OUTBURN TO ON OR NO BO UT NU BRO BUR BRUT TROU BORT BOURN BURTON RUBOUT RUNOUT
Word Card Level 941 : TRAVEL REAL LATER ALERT ALTER LATE AVERT VALET LET ART RATE EAT ERA TEA EAR ATE AVE TALE TEAR VELAR VEAL RAVE TEAL VALE VELA ARE VET TAR ALE REV LEA VAT ALT RAT LAVE TARE RET LAVER RAVEL AVER EARL TRAVE VARLET TALER ARTEL TELA LEVA RALE TAEL VERT LEV TEL ETA RATEL LAT LAR TAV AT AL LA EL RE ER TE AR AE
Word Card Level 942 : RUSHING HUNG SING GRIN USING SIGH SIGN SUNG RUSH RUIN RING SHRUG SUING RUN SUN GUN RINGS RUINS GRINS RUNGS SIR SIN HUG RUG RIG GIN RUNS GUNS HUGS RUGS SNUG RUNG RIGS SHIN URN GUSH URNS NIGH HIS GINS INRUSH UNRIGS RUING GIRSH UNRIG SHIUR NIGHS GURSH SHUN GHIS INGUSH SHRI NUGS GNUS INS HINS UGH SIG RIN GNU HIN GHI NUG IN IS US HI UH SI GI SH NU
Word Card Level 943 : SKILLET TILE LEST LITE STILL SLIT LIKE SKILL TELL SITE LIST KILL SELL SILK ISLE TILL KITE SILL LET SET SIT TELLS LIKES KILLS TILES KITES LIE TIE ILL SKI LIT KIT ELK ELLS ILKS LEI ILK LIES TIES LETS KITS ILLS SILT SKIT KILT ELKS ITS LILT TIL ELL ILLEST LIKEST ISLET LISLE KILTS STILE TIKES TILLS LITES LILTS KELTS SKITE ISTLE KELT TILS LISTEL TIKE LEIS TEL TELS LEKS ELS LITS SIKE LIS SEI TSK LEK IT IS EL ES SI TE TI KI
Word Card Level 944 : COUGHED DUE DOG DOUGH COUGH GOD HUGE CODE ECHO HOD OUCH COED DOE CUE DUO CUED CHUG HUE HOG HOE ODE ECO COG DUG HUG DOC EGO COD CUD DECO DUCE HUED DOGE HOED OCHE OHED DOUCHE UGH DUH ECU OUCHED DOH COUDE UDO OUD EDH HE DO GO OH DE ED UH EH OE
Word Card Level 945 : HOLLOW WHO HOW LOW WOOL HOWL HOLO OWL WOO HOLLO OOH LOO HOO OHO OH OW
Word Card Level 946 : HARMONY MAYOR ROMAN MANOR NORM YARN MOAN HYMN MAYO ROAM MANY ARMY HARM HORN HORNY NAY MORN MAY ANY MAN RAN ARM NOR RAY HOYA ROAN NAH HAM RAM MAR HAY OAR YAR RAYON HOARY MORAY MYNAH ANOMY MORA MANO HORA AHOY HOAR HOMA NYAH MYNA MON ROM HON YON NOMA YAM YAH HOY NOM OMAN ORA NOH RAH HAO MOA RHO OHM RYA MHO ON OR AN MY NO OH AM AH MA HA YO AR OM AY OY
Word Card Level 947 : FESTIVE SITE FEET VEST FIST FIVE FEST SIEVE SIFT FIVES FIT TIE TIES FEES FITS VETS TEES VISE FETE EVES FEE EVE TEE VET ITS SEE SET SIT VIE VEE VIES SEIF VEES EFTS FEIST IFS VIS FETES SEI FIE EFT EFS IT IS IF ES SI TE TI EF
Word Card Level 948 : EMPTIED IMPEDE EDIT EMIT TIMED ITEM DEEM DIET DIE TIDE TIME MEET DEEP TIED MET TEPID MITE DIME TIP PET PIT DIM DIP TEE DIT PIED IDEM MID TEED IMP PIE TIE METED METE DEE DEMIT IMPED TEMPI TEMP DEET TEEM EIDE MEED ITEMED TED MED DEME TEMPED PED IT ME DE ED EM ID PE MI TE PI TI
Word Card Level 949 : MATRON ROMAN MANOR ATOM TORN NORM ROAM MORT TON RAM MAT MOAN MART TRAM RANT TAN TAR MOAT MORN ROT MAR OAR ROAN TOR ARM ORT OAT TAO NOT MAN ART RAN ANT NOR RAT TARO TAM TRONA AMORT MORA MANO TORA ROTA NOTA NOMA RATO ROM TARN MON OMAN NOM ORA MOT MOA TOMAN TO ON AT OR AN NO AM MA AR OM
Word Card Level 950 : ABJECT BEAT ACT EAT TEA CAT BET BETA ATE ABET JET BAT CAB ACE TAB JAB BATE CATE TACE ETA TAJ TAC TEC AT BE TE AB BA AE
Word Card Level 951 : IMAGERY MIRAGE GAME ARMY GRAY IMAGE MARGE AIRY YEAR GEAR RAGE GRIM GREY GERM GRAM MARE GRIMY GRIME YARE YEA GYM GAMER ARE MAY AIR AGE ARM ERA RAY EAR MEGA MAGE AIM RIM RIME MIRE MAGI RAM REAM IRE RIG RAG AYE MAR GEM RYE AIMER YAR AGER IMAGER MAIGRE YAGER GAMEY GAYER GERMY REG REGMA RAMIE AMIR EMIR MARI RAMI GYRE GAMY GAMIER YAGI MEG GYRI MIRY RIMY YAGE AREG AERY EYRA REM RAGI GAY YAM REI MIR RAI GAR RIA GAM ERG RYA MY ME AM AI EM RE MA ER MI AR GI AG AE AY
Word Card Level 952 : CRIMSON NORM ICON COIN SIN MINOR NOR SIR MORN MICRO SON IRON CORN CON ORCS SONIC SCORN MICRONS MINORS MICRON MISO RIM NORMS COINS ICONS IRONS SCION ION RIMS ORC IONS CONS NOIR ROC ORCINS SCRIM ROSIN CORNS NOIRS CORMS MORNS ORNIS MONIC OSMIC COIRS ORCIN CIONS MONS MICS NORI MIR CORS CONI INRO CION NOMS ROMS NIMS MORS ROCS CORM SIC INS COIR MON MIRS SORI MIC CIS COS SIM NOS SOM ROM COR NOM ISM MICROS RIN NIM OMS IN IS ON OR SO NO SI MI OS OM OI
Word Card Level 953 : POPPING PING POP PIN PIG GIN ION NIP PIP NOG PONG PINGO GIPON PION POI GIP IN ON NO GO PI GI OP OI
Word Card Level 954 : ELECTED ELECT LET LED TEE DELETE EEL CEDE TEED ELD DEE CEE TEEL DEET DELE CELT DELT LEET LEDE CETE LEE TED TEL TEC CEL DE ED EL TE
Word Card Level 955 : BLOCK LOCK BLOC COB BOCK LOB COL KOB BO
Word Card Level 956 : SCHEMA EACH CASH SAME CHASE CASE CAME SHAME CHASM HAMS ACME CAMS ACHES HEMS SHE HAS SEA SEC SAC ASH ACE HAM CAM MESH HEM ACHE SCAM SHEA MASH SHAM SEAM MACE MACH ACES MACS MAC SACHEM MACHES SAMECH MACHE MACES HAMES CAMES CHEMS ACMES CHAMS HAEMS MACHS MECHS MESA CHEM MECH CHAM HAME HAEM MAS AHEM EMS SHA AHS MEH HE AS ME AM EM AH MA HA ES EH SH AE
Word Card Level 957 : HANDLE LAND HEAD HAND DEAL HELD LEAD HAD DEAN NAH LED DEN LANE LEAN DALE HEAL LEND HALE HEN END LAD ALE LEA AND ELD ELAND HALED NALED DAHL HADE LADE DHAL ELAN DAL DAH LADEN LAH EDH HE AN AL DE LA ED EL AD EN AH HA EH AE
Word Card Level 958 : CHRONIC CORN INCH CHOIR CHICO CHIN RICH IRON RHINO CON CONCH ICON COIN ION NOR HORN ORC CONIC CINCH NOIR CROC ROC RHO CHINO ICHOR CHIRO CROCI ORCIN CHIC NORI CION COIR CHON CHI CONI INRO HON COR COCHIN ICH NOH HIC CHORIC RIN HIN IN ON OR NO OH HI OI
Word Card Level 959 : DECLINE NICE LEND NEED LINED LINE LIED NIECE LEI END DIE ICE LIE LID DEN LED IDLE DICE DELI ICED DINE LICE LIEN CEDE DIN ELD EEL CLINE DEE CEE DECILE CEILED DIENE DEICE EDILE ELIDE CINE DELE EIDE DENE NIDE EDENIC CEIL DENI CEDI LEE DIEL NIL LEDE CEL IN DE ED EL EN ID
Word Card Level 960 : CHALICE EACH HEAL LACE HAIL CACHE CLICHE HALE LEACH HE HI AH LI EH ICE LIE ACE ALE LEA LEI AIL ACHE LICE HEIL AL LA EL AI HA AE CHI LAC ICH AHI HIE HIC LAH CEL CHIC ALEC CHAI LECH CHIA CEIL LAIC CECA LICH HILA ILEA ELHI CHILE CHICA CHELA CECAL LAICH CHIEL CLACH ILEAC CELIAC CHICLE CICALE HELIAC CALICHE
Word Card Level 961 : PIVOTAL PILOT VITAL PATIO VAIL PLOT TAIL ATOP OVAL ALTO VIOLA PIVOT VOILA TIP POT LIT PAIL VIAL TOIL PITA LAP OPAL AIL VOLT IOTA LOP LIP TAP PIT OPT OIL APT PLAT VAT OAT TAO ALT ALP LOT TOP PAL VIA PAT VITA TALI TIL VOLTI PALI LOVAT LIPO TOLA ALIT LOTA TOPI LOTI LIPA LATI PIAL POL VOLTA LAT PLAIT VIOL OPA OVA AIT POI APO TAV AVO TO IT AT AL LA AI PA PI TI OP OI
Word Card Level 962 : DEXTER RED TREE DEER REED DETER TEE DEX RET TEED EXERT DE ED RE ER EX TE TED DEE REX REE DEET DERE RETE EXED TREED
Word Card Level 963 : REUNITE TURN TRUE TREE UNIT ENTER URINE UNITE INERT INTER ENTIRE TENURE UTERINE RUN TEN NET TIE TIN TEE NUT RUE RUT URN IRE RET NIT TUN RENT TUNE TEEN TIRE RUIN TIER RITE REIN RUNT TINE TERN RUNE NITE TUNER UNTIE RETIE TREEN RETINUE IN IT EN RE ER TE UT TI NU ERE REI NEE REE UNI TUE RIN TUI RETE ERNE ETUI TEIN TRINE RUTIN UTERI INURE NITRE NITER RENTE ENURE TERNE NEUTER TRIUNE TUREEN UNITER RETUNE RETINE TRIENE
Word Card Level 964 : SYRINGE SIGN RISE RING SING GRIN RISEN REIGN RINSE SINGER SIREN RESIN RESIGN YES SIR SIN RIG GIN RYE IRE GREY REIN RIGS SIRE SINE REGS GINS IRES RINGS REINS GRINS EYING REIGNS IN IS EN RE ER ES SI GI INS YEN SEN RES GEN YER YIN REG ERS SIG REI ENG SEI ENS RIN ERG SEG NEG REIS GENS SYNE GYRE ERGS YENS RYES GYRI NEGS EGIS ENGS YINS NIGER GREYS SINGE GYRES SERIN SYREN SEGNI GYNIE RENIG SENGI SIGNER SERING RESINY RENIGS GYNIES
Word Card Level 965 : DONATE DONE NOTE DATE TEND TONE DEAN NEAT NOTED TONED ATONE AND NOT ONE END TEN EAT TEA NET ATE NOD TOE DOT TAN DEN TON DOE ANT TAD ODE OAT TAO TOD ADO EON DENT NODE ANTE TOAD DOTE ANODE OATEN ATONED TO ON AT DO AN NO DE ED AD EN TE AE OD OE TED DON ETA ODA DONA ETNA TOED NOTA AEON DOAT DATO TOEA ODEA ANTED
Word Card Level 966 : COLONEL COLON CONE ONCE COOL CELL COLE LONE CLONE CELLO ECO LOON LOCO ONE CON NOEL ELL ENOL COLONE LENO OLE NOLO COO COL OLEO LOO EON CEL ON NO EL EN OE
Word Card Level 967 : EMBASSY BEAM SEAM SAY SAME MAYBE ESSAY EASY BASE MASS MESS BASS MESSY ABYSS BASSY SEA BAY BYE AYE BASES BEAMS SEAMS YEA SAYS SEAS MAYS BAYS YAMS MAY YES BEAMY EMBAY AYES MASSE ABYSMS MYASES EMBAYS MESAS SEAMY MASSY SABES ABYSM MABES MASES EYASS MAYBES BEMAS BAMS EYAS MESA YEAS SABE SAMEY MABE ASS BYES BEMA ABS MAS BAM EMS BEYS BEY YAM ESS BES AS BE BY MY ME AM EM MA ES AB BA AE AY
Word Card Level 968 : PENSION NONE POSE NINE NOSE PINE NOISE SPIN SPINE OPEN PONIES POISE IONS INNS SIP EONS OPENS PINES SNIPE SNIP SINE PONS ION NIP PIE ONE SON PEN SIN INN PIN ONES PINS NEON NOPE PIES PENS PEONS PONES PONE PEON SOP NIPS OPINE PINON EOSIN NONES OPSIN PIONS NEONS PENNI PINONES PEINS PESO NINES SIPE OPINES PION SONE POIS NOES PISO PEIN INS SEN EPOS PSI OPS NOS PINONS PENNIS SEI PIS PES POI EON ENS OES IN IS ON SO NO EN ES SI PE PI OS OP OI OE
Word Card Level 969 : TRACING GIANT GRANT ACTING RATING RACING TRAIN CARING TRAGIC CARTING CAR ARCING GRATIN ART GRAIN CIGAR RAN CAT TAG RAT ARC TIN TAN RIG TAR GIN RAIN RING GAIN RANG GRIN CART CANT GIRT GAIT GRIT ACT NAG ANTI RANT TING RAG GNAT ANT TIC CAN AIR CAIRN CRAG GIT TANG GRAN CAIN RIA ANTIC GARNI ACING RIANT NARIC TRIAC TRAGI IRAN CRIT TARING TRIG TARN AGIN RAGI NARC RANI ACTIN GNAR TAIN CARN CRATING TAC AIN ANI NIT RAI GAN GAR AIT GAT RIN CIG IN IT AT AN AI AR GI AG TI
Word Card Level 970 : ROOFTOP PROOF POOR FOOT ROOF FORT PORT ROOT FOR TOO TOP PRO POT TROOP OPT TOPO ROT TOR ORT TORO PROF ROTO FROT OFT FOP ROO OOF OF TO OR OP
Word Card Level 971 : SHAMPOO MASH SHOP SOAP HOOP SPAM SHAM POSH HOPS HOOPS AMPS HAS MOPS HAMS SHOO MOOS MAPS MAP ASH SPA PAM HAM HOP SAP MOP AMP HAP ASP SAMP MOO SOP HASP HAPS MOSH OOHS POMO SOPH HOMA PASH PHOS OPAH APOS OPAS MOHO OHMS PAMS MHOS MOAS OOMPAHS OOMPAH OOMPHS OOMPH POMOS POOHS OOH PAS HOMAS PASHM MAS OPS SOM OPAHS OOPS MOHOS POOH SOMA SHA HOO SHO PHO PAH HAO OPA POH MOA AHS OHM APO OHO OHS SOH OMS MHO AS SO OH AM AH MA PA HA OS OP SH OM
Word Card Level 972 : MAMMOTH MATH OATH ATOM MOTH MOM HAT HOT HMMM MOAT OAT TAO HAM MAT MAM TAM AMMO HOMA HMM THO MOT HAO MOA OHM MHO TO AT OH AM AH MA HA OM
Word Card Level 973 : CREOLE ROLE CORE COLE REEL LORE ROE LEER ORE EEL ECO ORC CEE ROC REC REE CREEL CEORL CERE CERO ORLE LEE OLE COL COR CEL OR EL RE ER OE
Word Card Level 974 : TALKED TAKE TALK LATE DEALT DELTA EAT ALE ATE DEAL LEAD LAKE DATE TALE DALE LEAK KALE TEAL TEAK ELK LAD TEA TAD LEA ALT LET LED ELD LATED LATKE DELT KETA LADE KELT TAEL TELA TEL ETA KAT DAL TED LAT KEA LEK DAK LAKED AT AL DE LA ED EL AD TE KA AE
Word Card Level 975 : SKEWER WEEK SEWER SEEK WERE SEE SKEW SEW WEEKS REES REEK SEER EWES REE KREWE ESKER RESEW SWEER SERE EWER EKES SKEE WEES WEER KREWES WEE RES REEKS ERS EWE EKE EWERS EEK EEW WE RE ER ES
Word Card Level 976 : COGNAC CAN AGO CON COCA COG NAG NOG CONGA AGON GAN GOA OCA ON AN NO GO AG
Word Card Level 977 : NEARED EARNED DEAN DEAR DEER READ EARN NEED NEAR REED DARE RAND ARE ENDER RED RAN ERA EAR DEN DARN NERD REND RAD END AND EARED NARD REE DENAR ARENE DEE DERE ENDEAR ERNE DENE REDAN RANEE AN DE ED AD EN RE ER AR AE
Word Card Level 978 : WHOLE WHO HOW LOW HOLE HOWL OWE OWL HOE WOE HEW HE WE OH EL EH OW OE OLE HELO
Word Card Level 979 : BURST BUST RUST BUT STUB RUBS TUBS RUTS BRUT BUTS BUS RUB TUB SUB RUT BRUTS BURS BUR US UT
Word Card Level 980 : PILGRIM GIRL GRIP GRIM LIP PIG LIMP PRIM RIM RIP RIG IMP MIL MIR PRIMI MIRI GLIM PRIG PILI IMPI GIP MI PI GI
Word Card Level 981 : HALLWAY WHY LAW LAY ALL WAY AWAY WALL HALL WALLY ALLY ALLAY HAY HAW HALAL HALWA LAHAL YAWL HYLA AYAH ALA AHA YAH WALLAH YAW AAH AWL LAH AAL AL LA AH HA AW AY AA
Word Card Level 982 : HOWLING LONG WING LION GLOW GOWN OWING LOGIN OIL LOW WIN WON LOG GIN HOWL NOG LOIN NIGH WHIG HOG OWN WIG ION WHO NOW HOW OWL LINGO LING OHING HONGI HONG LOWING LINO WHIN NOIL WINO HON NIL NOH HOLING HIN GHI IN ON NO GO OH HI GI OW OI
Word Card Level 983 : LODGE OLD GOD LED DOG GOLD DOLE LEG LOG EGO DOE GEL ODE LODE OGLE GELD ELD DO GO DE ED EL OE OLE DOL DOGE LOGE OGLED
Word Card Level 984 : VARIETY VERY TRAY TIER YEAR RATE VARY TEAR TIRE AVERT IRATE RAY TEARY AVER EAR TIE ATE RAT AIRY RITE IVY TREY RAVE YAR ARTY TYRE YETI RIVE VET TAR AYE ART REV RYE IRE VAT YEA ARE YET AIR TRY AVE EAT ERA TEA VIA TARE YARE VIE RET RIVET VITA VERT VERITY RIA VITAE TIVY VAIR AERY EYRA TYER TRAVE ETA TERAI REI RETIA RAI TYE AIT RAVEY TAV RYA IT AT AI RE ER TE AR TI AE AY
Word Card Level 985 : PERFUME PUREE PEER REEF FREE PURE MERE FEMUR RUMP PER FEE FUR REP RUM FUME RUE EMU FRUMP FUMER PERU PERM FEME REM REF REE RUPEE UMP URP UP ME EM RE ER UM PE MU EF
Word Card Level 986 : FANNING GAIN FAN INN GIN FIN FIG FANG NAG FAIN FINNAN AGIN NAIF NAN AIN ANI FAG GAN IN AN IF AI GI AG FA
Word Card Level 987 : PILLOW OIL LOW ILL LIP OWL WILL POW POLL PILL PLOW LI PI PO LOP WO OP OW OI POL POI LIPO LILO
Word Card Level 988 : CABINET BEAT BENT BITE BEAN CABIN NICE NEAT CENT CANE CANT BAIT ENACT BETA TEN EAT ICE TEA NET CAT BET TIE BAN ATE CITE BATE ANTE ACNE ANTI NIB BANE BIN TINE NITE ABET BAT CAB ACE TIN TAN TAB ANT TIC NAB CAN BIT ACT ETIC CAIN BINATE ACETIN ACTIN ANTIC CEIBA TENIA ENTIA TINEA BANC CATE ETNA CINE BICE CENTAI TAIN BANI TACE BINE BEN ETA NEB TAC AIN ANI NIT TEC AIT ENATIC IN IT AT BE AN AI EN TE AB BA TI BI AE
Word Card Level 989 : SMALL ALL MALL SLAM MALLS SAL LAM AS AM AL LA MA MAS ALM ALMS ALLS SALL LAMS
Word Card Level 990 : TOURISM TOUR SORT MOST SUIT STIR STORM MUST TUMOR SUITOR MOIST TUMORS TRUISM RUT SMUT TOURS RIOTS TRIMS ROTS TOR SOT OUT OUR ITS SIT SIR SUM RIM RUM ROT OURS TRIM SOUR TRIO MIST RIOT RUST OUTS MORT RIMS OMIT MISO ROUT OUST RUTS TORS STRUM RUMS STUM ORTS ORT ROUST MORTS ROUTS ROTIS STOUR ROSTI TIROS TORSI OMITS TORI SUMO TUMS MOTS OSTIUM MORS MIR ROMS SUMI TIRO MIRS RIMOUS SORI TRIOS TUIS SIM SOM ROM MOT TUM MUS ISM ROTI SOU TORUS TUI OMS TO IT IS OR SO US UM SI MI OS UT MU TI OM OI
Word Card Level 991 : EXPEND NEED DEEP END PEN DEN DEX PEND DEE DENE PEEN EXED PED DE ED EN EX PE
Word Card Level 992 : CRASS SCAR CAR ARC SAC SCARS CARS ARCS SACS ASS ARS RAS AS AR
Word Card Level 993 : DIPLOMA PAID LAID DAMP MAIL PALM LOAD AMID MILD PLAID LAMP LAD LAP MODAL LIP PAD DAM LID DIM DIP MOLD DIAL MAID IDOL LIMP MILO PAM PAL OPAL PAIL MID LOAM POD MOP MAD DOM AIM AMP MOD LOP ADO IMP ALP OLD OIL AID MAP AIL MIL AMIDOL MILPA PODIA DOLMA LIMPA AMIDO DOMAL LIMA MALI PIMA LIDO PALI PLOD LIPO MOIL LIPA DOPA DIOL PIAL APOD DAL MOL MOLA ALM LAM ODA LIPOMA POL OPA DOL POI MOA DAP APO DO AM AL LA AI AD ID MA PA MI PI OP OM OI
Word Card Level 994 : SLOWER ROSE ROLE LOWER WORSE SWORE LOSER LOWERS LOW ROLES ROW OWE OWL ROE ORE SOW SEW WOE LOSE SLOW WORE SOLE ROWS SORE OWES WOES LORE OWLS SLEW LOWS EROS SLOE ROES ORES RESOW SOWER SEROW LORES LOWSE ORLES ROWELS SOL OLE SOREL RES ORLE ELS ROWEL ERS OES WE OR SO EL RE ER ES OS OW OE
Word Card Level 995 : LOSING SOIL SING LONG SIGN SONG LION SLING SLOG GINS NILS ION LOG LIONS LOINS OIL SON SIN GIN LONGS LOGS OILS IONS LOIN SILO LOGIN NOG LOGINS LINGOS LINGS NOILS LINGO LINOS LINO SNOG SOLI NOIL NOGS INS SOL SOLING NOS NIL SIG LIS LING IN IS ON SO NO GO SI OS GI OI
Word Card Level 996 : TWAIN WANT WAIT TWIN ANTI WIN TAN TIN WIT ANT TAW WITAN WAIN TAIN WAN AIN ANI WAT NIT AIT AWN IN IT AT AN AI AW TI
Word Card Level 997 : SHOWBIZ SHOW WISH HIS WHO HOW BOW WHIZ SOW BOWS BOSH SOB HOB BIOS BISH OBIS HOBS SWOB BIO BIS BIZ BOS WIZ OBI SHO HOWS SIB OHS SOH IS SO OH HI SI BO OS SH OW BI OI
Word Card Level 998 : ANYBODY BODY BAND AND ANY DAY BAD BOND BONY NOD NAY BOY BAY DAB BAN NAB ADO DON OBA ODA YON YAY BANDY DONA BOA NOB YOD YOB ON BY DO AN NO AD BO YO AB BA AY OY
Word Card Level 999 : THOUGHT THOUGH TOUGH OUGHT OUT GOT TOUT THUG GOUT GOTH HOT HUG GUT HUT TUG HOG THOU HUH TOT UGH TUT THO TOG TO GO OH UH UT
Word Card Level 1000 : SQUARE ARE USE SEA ERA SURE EARS USER EAR SUE RUSE RUE ERAS SUER SEAR RUES ARES UREAS URASE SERA UREA URSA SURA AURES RASE QUARE ARS RES EAU QUA ERS RAS SUQ AS US RE ER ES AR AE
Thank You for visiting this page, If you need more levels of answers of Word Card or any of the answers are wrong then please comment, Our team will update as soon as possible.